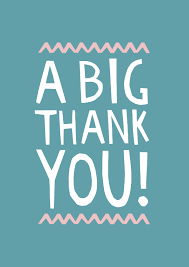 TO EACH AND EVERY ONE OF YOU WHO COMMENT ON MY BLOG POSTS. I GET ON AVERAGE ABOUT 1500-2000 A DAY AND ITS IMPOSSIBLE TO REPLY OR APPROVE ALL OF THEM. I READ THEM AND THANK YOU FOR TAKING THE TIME AND TROUBLE TO WRITE.
AS MY LATEST BLOG IS ABOUT EGO, JUST PUBLISHED, I DON'T WANT TO KEEP APPROVING COMMENTS TO MAKE THIS SITE INTO MY OWN GUSHING GALLERY!
BUT I DO WANT TO THANK YOU ALL FOR READING AND COMMENTING.
HAVE A GREAT DAY