When you are a star sign Leo, like me, then one sure thing is that when your mane (or hair in my case) is awful, you are not a 'happy chappy' at all.
This summer I went for a look with curls. Just a one-off thing with a special curling tong, but everyone really liked it, me included and I allowed myself to be talked into having a permanent. Something I have never done before and only have memories of my mother doing her perms in the kitchen, with weird hair rollers, pieces of tissue paper and the most awful smell imaginable.
But hey, things have changed haven't they over the years and perms of today are much different to those in my mother's day, so I thought, ok, let's have a go. The most attractive idea was that this special (new style) perm would only last for 6 weeks.
I definitely made the point on the day of the appointment, that I did not want tight corkscrew curls, just the gentle waves like I had in the summer and got out the photo to show what I wanted.
It was no problem and I trusted the idea.
Big mistake.
After sitting there with the most awful aroma around me, it was then rinsed out for 15 minutes and I began to wonder if I might disappear down the plug hole of the washbasin, headfirst.
After it was dry it looked OK, but it was not the result I really wanted and I asked how do I deal with this at home. It's all very well, coming out of the hairdressers with a good result (even though this wasn't) but doing it all at home is a very different story, don't you agree?
I left it alone for a couple of days, but the thing was, I just could not bear the smell of my own hair. It smelled like burnt, charred toast. Eventually I washed it and thought maybe the best thing is to allow it to dry naturally and not even attempt to blow dry. It looked awful and not at all how I normally look. It was all in all, just frizz. I looked as if I was auditioning for the part of the Straw Man in the Wizard of Oz!
It just got worse and worse and more and more frizzy and of course the November wet weather did not help either, walking the dog 4 times a day in the mist, rain, wind, or such like.
When I saw the image of my mane from the back it was just well, horrid… and I decided I must do something about it before my hair just breaks off. The ends were frizzy and it looked dry and unkempt …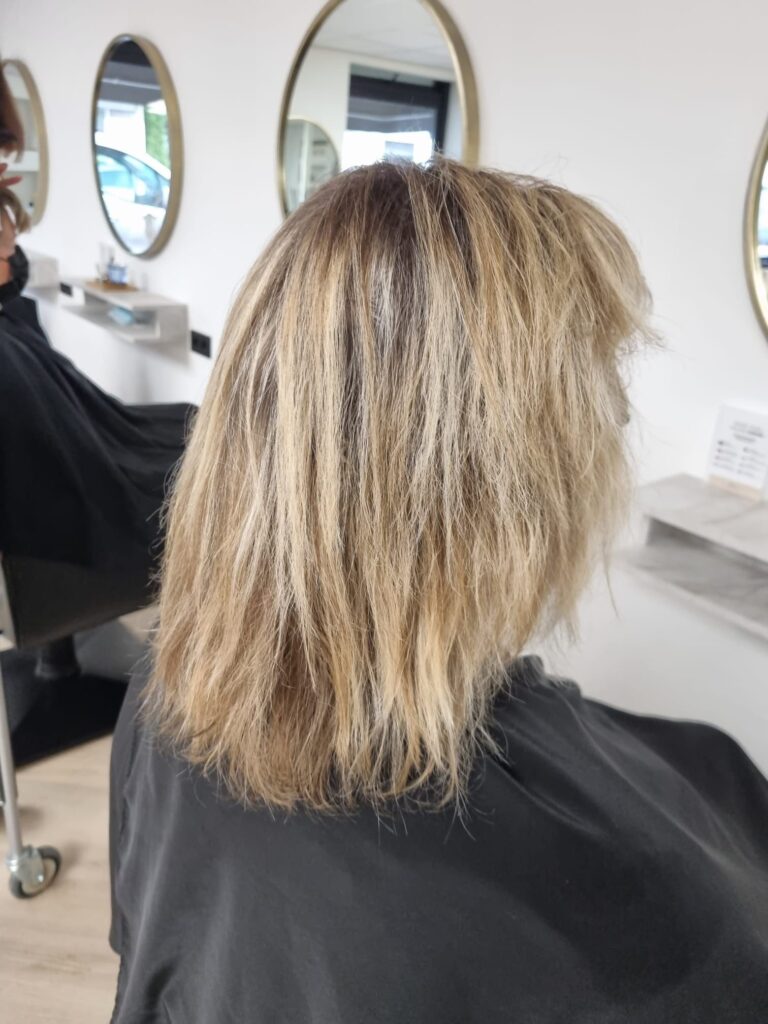 So, I booked an appointment at a well-known salon and set off on a Tuesday afternoon, thinking as I drove along, this has to be the biggest challenge ever for anyone.  Arriving at the salon, with a parking spot right in front of the door, the atmosphere was calm and it just felt right. The hairdresser who helped me was sympathetic and helpful and said, there was no way that she could even contemplate a so called 'balayage' treatment (that is tapered low and highlights) which is what I wanted to do as the previous ones had grown out drastically.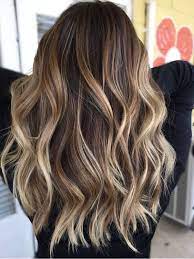 What she could do was add some color to the root area of my hair to give it more depth and leave all the rest for the time being. I could also have a special treatment to restore my straw back to hair again. This is called Olaplex and is a special treatment to literally perform some magic on the hair.
The coloring was washed out and the treatment applied, first of all washing with a special shampoo and then allowing the conditioner to soak into the hair and repair the hair follicles.
Then back at my table another delicious cappuccino coffee whilst she blow-dried it with one of those amazing and very expensive Dyson hairdryers.
Suddenly I had soft silk hair once more and to be honest I could hardly believe my eyes when I saw the result. The straw has been magically transformed by what she jokingly called 'liquid gold' into silky shiny hair once more.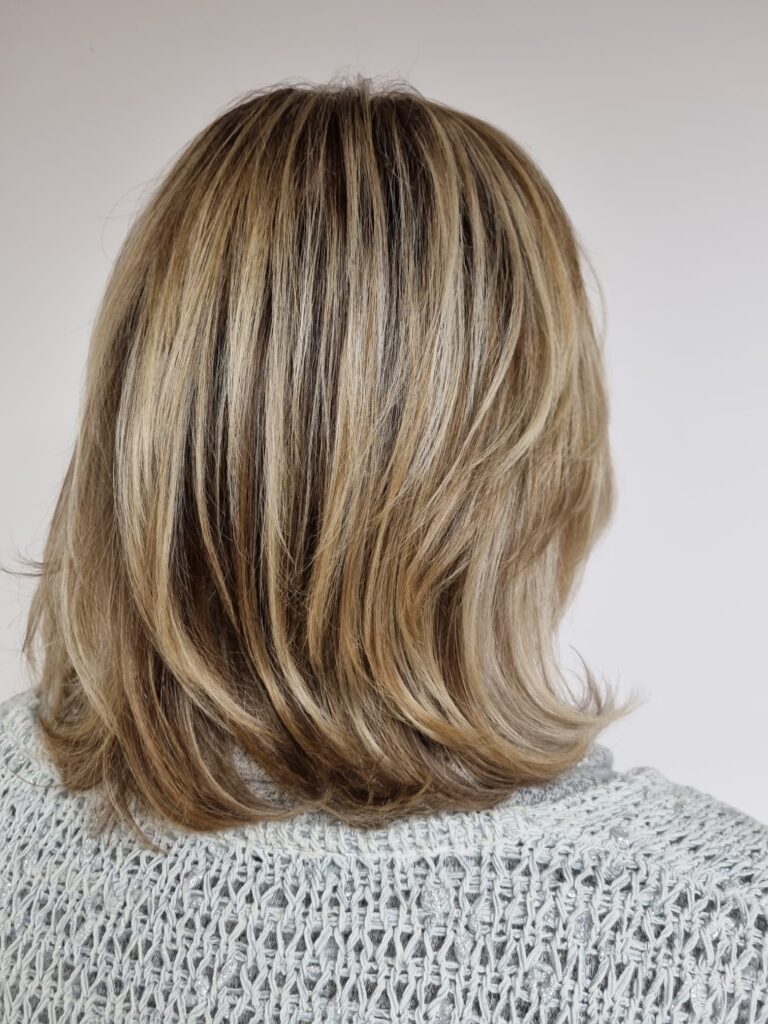 I was so grateful and that is an understatement because when your hair isn't right, you don't feel right either.
Thank you, Christa, for the most amazing experience at the hairdressers ever. The most expensive bill I think I have ever paid to have my hair done, but this was not a straightforward appointment, this was a creative genius applying her talents to my hair and me being able to walk out of the door, feeling myself once more.
It is going to take a couple of months to repair the hair and allow it to go back to how it was, before the dreaded perm and I will be really happy to go back in about 3 months, for a trim and another session. Because it was absolutely worth every single cent.
The moral of this story is, if you are feeling out of sorts with your own mane, my advice is don't be tempted to go for quick (cheaper) solutions, because our hair is so much more than we really realize.
Be careful about your choice of shampoo to as a lot contain harmful chemical ingredients and although it may say 'volume and shine' on the bottle, it is only achieved using said ingredients. And the big question is how safe are they actually?
I also came away with shampoo and conditioner from Olaplex which will last me, if I use it properly and only a small amount each wash, until I go back in the early spring. It may have been a large cost but what is a large cost really? The advice was to wash my hair twice a week, at least that is the goal and I managed to wait until day 4 before washing and it looks so much healthier now. It feels soft and shiny and basically, I feel much better.
The straw man is in the past, this lion moves forward with a shiny mane from now on.
With gratitude to Christa at Daisy Top Stylist in Klaaswaal. Top stylists you are for sure.