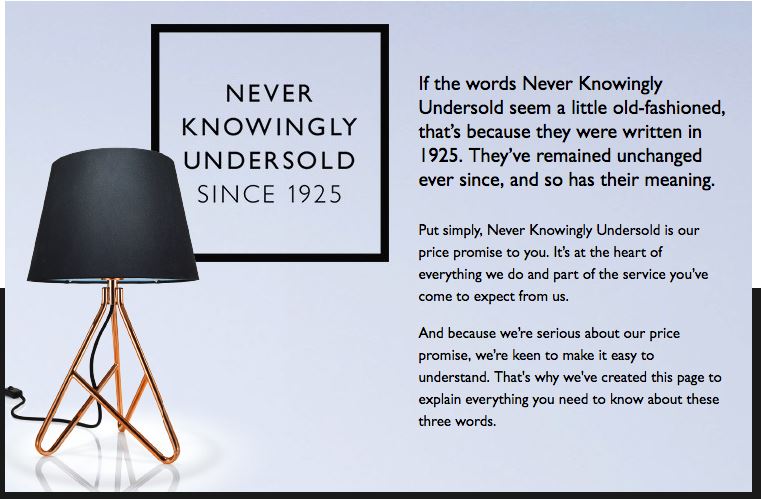 It's a bit of a strange statement, isn't it? As a child growing up in England, I remember well the chain of stores – John Lewis. Their Christmas windows were magical and when you stepped in through the doors the entire store oozed quality. This was and still is I believe, their motto. It seemed a strange one as a child but later I realized what they meant. If you deliver quality goods for a good price, not too cheap, then you are never knowingly underselling.
This statement applies a lot to life in general. In my line of work, which I do on a freelance basis I am often approached to do work for others. Always happy to do this, if I have the time and more important if it's a subject matter that resonates with me. In the past I have translated some documents, which are extremely difficult to do, unless you have some knowledge of the subject matter, like legal contracts for example. Find the exact right legal text. But over the years and all the words I have translated for many, I have of course gained more and more experience. And the statement above applies to me too. Often, I am asked to translate books, which is such a huge number of words, that it is impossible to give a word price. It takes me a while to come up with an idea of a price for a large piece of work. Noting the hours and charging an hourly rate is often tricky because sometimes you 'take a break' and must keep a concise note about the time you spend on the project. This is not my first choice. I prefer to almost make an intuitive decision about what to charge but at the same time never knowingly underselling myself. My time and effort is worthwhile and I have a lot of experience to bring to the table, not only in the actual translating, but editorial experience having done that sort of work for many years and of course my number one selling point – I am a native speaker and no matter how much anyone tells you that they are totally fluent in any language which is not their native tongue, you never have exactly a hundred percent affiliation. It is the same for me in Dutch. I speak and read it fluently, but I would never claim that it is a native language even though I have been speaking and reading it now for more than 40 years. There is just not that same natural feeling as a native speaker.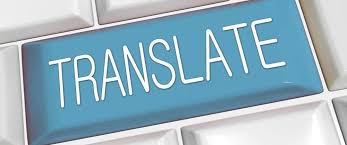 So, when people approach me to do work for them and I have been working now for a very good friend for more than 16 years now and he is my priority person, I take the time to read the document and to think about the charge. Again, coming back to the thought that if I ask a price that is too cheap, I am virtually underselling myself and I don't want to do that knowingly. If you have quality to give, then people should appreciate that. This applies especially when a lot of other people recommend you as 'simply the best'. A huge compliment of course and that is why I often take on other projects apart from my own work as an author and blogger.
Recently this happened to me. I was asked to translate a book for someone and recommended by many. I am enthusiastic about any new project. So first of all, I ask for the whole document in pdf format and read it thoroughly. In that way I can get a good feel of the book and of course naturally along the way as I read through, my mind is already thinking of exactly the right words to keep the same energy in the book even if in another language. My language. It is true to say that a book written by someone say in Dutch and then translated by me into English contains both our energies. A literal word for word translation makes nonsense and often sentences have to put another way around to create the same flow in a new language. Happy to say that most of the work I do for my friend works this way and over the years, there is a full trust that I will produce a document in the same 'tone of voice' but in perfect English.
But back to this project. I read the book and was thrilled that so many people recommended me for it. I picked a random page and translated it and then sat down for several hours to puzzle about the price for the work. This isn't easy believe me. On the one hand you are going to deliver your very best work, but again you cannot undersell yourself and ask for too little. It is shortchanging your quality. Eventually, after a lot of deliberation I came to a price which I thought was fair and I was ready to go. Offering as I always do 50% when commencing and 50% of the price paid upon completion, including any alterations the author wants to make.
And then silence. It is 6 weeks since I was asked. This means that I slowly begin to doubt myself and think the price is too high. But at the same time, it has to be realistic as the famous phrase 'time is money' comes into the equation too.
I have resisted asking the question: well, do you want me to do the work or not? It is obvious then to me that the person is shopping around for a cheaper price. To be honest I could have done the work and it would have all been finished and ready to go by now.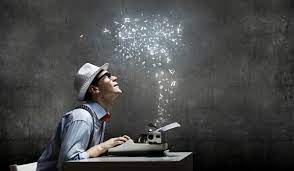 This makes me wonder, what is the underlying thought and why do they ask in the first place? They know if they have written and published a book that this is a costly experience and some you win, some you lose as you never know how many people will actually buy and read your book. Also, the fact that a lot of people prefer to read e-books means that the prices are much lower that hard copies. And you have to take this all into account.
Writing for me as a passion. I love it and am always happy when inspiration suddenly comes up and a story is underway. Sometimes I am well into the 'plot' and then all my ideas dry up and I get the well-known 'writer's cramp'. I don't worry unduly about this because I know at some stage, something will happen and my mind will be filled with new inspiration, often from a direction I did not expect. Writers are creators, weaving words into a story, whatever the genre and really the same applies to translators, like me. I always want to take on a project to give the very best version of the work in the same way the original author wrote it.
This morning I woke up thinking should I just put this down to a bad experience. To be honest if my price is too high, I would much prefer that people come back to me and we have an open discussion about it. Sometimes I have worked on larger projects with staged payments which makes it maybe easier. I am open to suggestions as I would be the same if it concerned my own work. I have only ever translated one of my own books into Dutch and that was done by someone I have known for a long time and someone I knew would do an excellent job. But an excellent job comes with a price and I was happy to pay it too, knowing that my Dutch version was just the same as my original English one. You must love words to not only write them in the first place but translate them too.
So, what is the way forward? What would you do if you were me? Forget it and get on with other things or ask? It is a quandary. But one thing I know for sure is that I will never knowingly undersell myself.
Really it means, setting a fair price for a quality product!