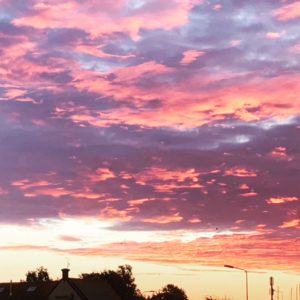 This was my view when I woke up yesterday morning and thought I would share it with you. The Netherlands is enjoying exceptionally lovely weather at the moment, a true Indian summer, temperatures up in the twenties (oC) everyday. Such amazing colours and I thought: Start your day in a spectacular way. It does not get much better than this!
Thank you for the enormous response to my blogs and well-being. Glad to say getting better each and every day. Making progress every day, but at the same time, taking time to allow myself to heal.
Hope to continue work next week on my latest book in progress: The Art of Confessions.
One small note, there has been a huge response to the blog which is an excerpt from my book: The Blue House. This is a book written and published by me. It is available through www.bol.com
People asked 'is there more?' Answer: yes, another 38 chapters.
Happy Weekend everyone!