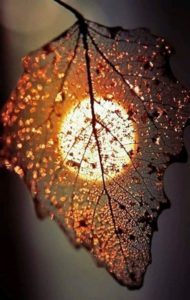 Hi everyone,
A little note from me which is a bit off topic from my usual posts. For those of you following my feed you will have seen that I recently wrote a blog entitled "Scammers are Scumbags'. This blog has gone viral ALL OVER THE WORLD! Why? Well I will tell you…read on please.
Like many of us these days and certainly people who are connected on all social media, my blog caught the attention of many people. I also shared it with two of the victims who photos are stolen by scammers and used in false accounts: Dr. Fernando Gomez Pinto (who I mentioned in my blog) and Thomas Lindegaard Madsen, a Danish ship's captain working for Maersk.
Over the past few weeks since the blog was published my own Instagram account has been inundated with requests from people who want to follow me. Yes, I am perfectly happy with that and grateful that they enjoy my work. I get literally hundreds of emails and comments on my blogs every day and I share them (well the majority of them) in the feed so that others can read, especially when people ask questions or need help.
It must have been this that had an effect on my own Instagram account. Every day lots of new followers and lots of messages. I knew almost immediately that they were fake. Some using the photos of Dr. Fernando GM or Thomas L Madsen. They always begin with the words: 'Hi', Hi pretty', 'how are you?' Also most accounts are a combination of names and numbers.
My own Instagram is JillianKramer12. A number too. This is purely the number of the house where I live and I have used this also for my website and email. The number has a special meaning for me, as it makes the 3, the first universal number, the first sacred geometrical shape, a triangle or tetrahedron. Nothing more than than.
Recently Dr. Fernando GM made a declaration on Instagram, talking live in his own language Portugese and also in English, about this subject and many  people reacted to it. Including me (albeit in a private message to him). It is good that we joined forces with one another and as a team work towards stopping these people.
You may remember I did say in my blog 'flattery will get you everywhere'. It makes you feel good when someone compliments you. No one wants to be rejected. No one.
But it is really important that you do use your head and not your heart if they contact you. Recently I have reported a lot of these fake accounts to Instagram. How? Well block their message and report as Spam. Instagram will confirm back to you that this has been done because these fake accounts are in violation of their rules and guidelines. Account holders will not see anything, this is completely anonymous. So don't worry.
It makes me really sad that people can be taken in by all this. Watch for the tell tale signs: often there are little mistakes in the English, they always are divorced, widowed, lost their partner to a deathly disease, they are alone, looking for a new relationship with commitments. Also there is always a child involved, who needs help, money for medical attention. Fantasy stories and believe me they sound so pitiful that people actually begin to believe them. They fall in love with you fast, send you lovely romantic messages and it makes you feel good. Really !!
I have noticed through a lot of the emails and comments I have received that everyone is 'waking up'. People are being honest, like me, saying that they were completely taken in by these scammers. The scammers themselves are usually located in places like West Africa, The Middle East, India and these are teams of well trained ruthless groups, behind laptops. Be careful, they have worldwide connections.
They want only one thing and that is money or some form of card like iTunes. Don't fall for it, so people give too many details, get stuck in their web of lies. Stop! Think! Do not do anything other than delete and report them. Do not send anything to anyone you do not know personally.
If you suggest a online video chat they will come up with an excuse, the favorite being that they are in a dangerous war zone and cannot be online. They will ask you to go to Google Hangouts. Don't! Ask for your email. Do not give it!
I am very grateful to both Dr Fernando GM and Thomas L Madsen for also giving attention to this subject. Both of them are also on Instagram but their accounts have been marked with a 'small blue tick' (by Instagram) that they are the genuine person. Anything else than that, just delete. Do not be taken in.
Combining together contributes to change and stopping these people. Believe me they will come up with something else. But in the meantime, be warned. Take care. Stay Safe.
Never fall for their stories, however genuine they may sound. Keep your own passwords and accounts safe. Change passwords regularly. Hackers and scammers are very clever.
A very special thank you for all of you who wrote emails and comments to me. You are brave and by being honest and telling people, sharing your own story in your own social circles. The more attention this gets, the more we can stop it. Together. As a worldwide team, irrespective of our languages.
USE YOUR HEAD AND NOT YOUR HEART !!!