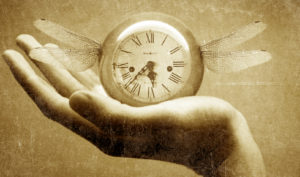 This morning the first post I saw on Facebook was to remind me that it is now only 64 days until Christmas. 64 days!! No surely not? And if so where has the year gone?
Looking back I personally can only say that this year has been a year of absolute 'highs and lows' for me.
In some or other the way the year drawing to a close always becomes a moment of reflection for many reasons. For some there is a longing for the incredible weather we have had this year in the Netherlands. One of the hottest, sunniest and driest summers on record. And even though lots of us were complaining that it was too hot, we all enjoyed that 'outdoors lifestyle'. This year actually planning a BBQ at the weekend was an absolute possibility.
However, nature has taken its toll. A lot of trees and shrubs have been starved of water. Normally there is a sufficient amount of rain in the year, but we sort of experienced the autumnal season here in the summer, because the leaves were drooping and eventually dying. To my surprise, we are having autumnal colours here at the moment; the remaining leaves are changing colour and dropping when it's windy. But it is all going so fast.
Yes, the entire year has gone so fast. It only seems five minutes ago to me that it was Christmas 2017 and now the shops are stocking up and full of things for Christmas 2018. I always jokingly say that we should just leave our tree up and not bother taking it down, putting away all the decorations, but it seems as if time is literally flying. Is it because I am getting older, have there been so many things going on? Well on that score, I can answer a definite yes. 2018 has been quite a year for me personally and dominated by health issues, all of which I am happy to report are now solved.
But it has taken a lot out of me. Where I normally say to be people that 'recovery' is really my thing, it got harder. It got harder to keep on finding the inspiration to get up and go. I have no idea why? Maybe three operations in one single year were too much, but it just happened and on that score, it was for a good reason.
I often find that when the universe literally stops me in my tracks (and it is always a health issue that comes up), it is a sign for me that I have to stop and take note of something. An issue confirming that I am out of balance. I am not listening to my inner voice. Just tending to plod on with things, even though I may not agree with them anymore.
I have been involved in so called 'spiritual issues' right from the moment of my birth. So this is really nothing new for me. When the physical body and mind become out of balance, then the signs appear. It can be either small or big issues. From a simple headache to a total burnout. Or even worse.
What is to blame? Well there are so many reasons, I cannot even begin to write about them all, but the main reason is that these days we spend our lives in one big rush and we do not want to miss anything. We push ourselves to our absolute limits all the time and then eventually the physical body starts to show signs, telling, or more appropriately, warning you to make changes. Do we listen? Often not.
Society puts so many demands on us these days, we do not have time to move into the slow lane and evaluate.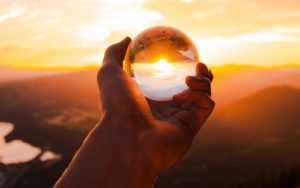 Looking back on my year there have been some really surprising things. One of which is the end of a long friendship. It was really painful believe me. Having known someone for such a long time, shared so much and then to stand on the sidelines and watch them destroy their life, their partner, their family and all because they have been blinded by something so wrong. Despite all the good advice from every corner, they became totally blinkered to the truth and have made a path of destruction. It made and still makes me sad. There is nothing you can do.
Having watched this happen during my periods of recovery, it showed me that there is something we, as humans, are all craving for. More Love. Love is a really big key issue. Or rather the lack of it.
How often have you been confronted in situations where you have been left standing there flabbergasted by the way someone treated you? Many times? Yes, be honest I bet there is not a single person reading this blog who is not nodding their head in agreement. There is so much lack of tolerance these days between people. We are so focused on material possessions and this has become a total status symbol on how we stand in life.
Important are things like gadgets, homes, cars, jobs, positions, how high are you up the ladder and more important how high did you set the bar for yourself. We no longer seem satisfied with simple things in life. Everything has to be big and major.
As we make our way up to Christmas, the so-called season of 'goodwill and joy to all mankind' it is almost laughable. The way we treat fellow human beings these days leaves a lot to be desired. Tolerance? A huge lack of. Kindness? Ditto.
What is going wrong in the world and when does it stop. Literally billions of money is poured into the most ridiculous things. One of my big pet issues at the amount is the money, for example, football players receive in transfers. Oh come on; it is sport! Football is just kicking a ball around a pitch and yes I will say, you have to be fit, if you play for national and international teams, and yes then you have your own self-worth, but this is totally over the top these days.
Billions are poured into warfare. The most lucrative business ever. Why not spend the money building up nations and countries, which have been reduced to rubble. Helping the never-ending stream of asylum seekers in their own country. Ensuring that each and every individual on this planet has the very basic needs. Is that so much to ask?
2019 is going to be a '3' year (just add up the numbers) 12, which reduces yet again to the 3. Three is the first number of the universal building blocks. Sacred Geometry. Sacred Geometry is in everything. The tetrahedron (or triangle). That is maybe food for thought! Maybe it is time to start re-building. Not only our personal lives, but lives of everyone sharing this planet with us. Remove the weeds, plant new seeds.
Set new goals, in all walks of life. Personal or otherwise.
It is time everyone, believe me, we cannot continue on this roller coaster ride. It is time to make change. So maybe if you, like me, think my goodness only 64 days to Christmas, the end of 2018 and into the New Year of 2019, then have a really serious think. What can you do yourself to bring change? What can you do to ensure that there is more love in the world? What can you release that no longer serves any purpose for you. Do you really need all these material possessions? Be honest. I know that I do not. There is really in this world one thing that money cannot buy and that is health.
We need to respect our bodies more, if we do not respect ourselves, how on earth can we respect others? Think about this.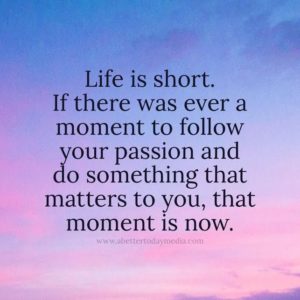 All images from Google Images.