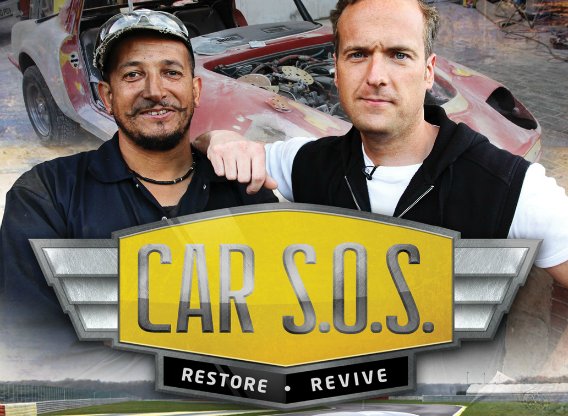 Yesterday was check up day at the hospital where I had two operations last year, one on my heart (and there will be a separate blog about this as a follow up and final part to a series) and a new hip replacement.
In order to save travelling to and fro to the hospital, I had several appointment for this and that, so quite a busy schedule. I also had to talk with my orthopedic surgeon about my knee which has been getting worse and worse and in actual fact, almost hindering my physiotherapy which I still have weekly for my hip.
Now there is a bit of a story about this leg, the left one which I broke in four places way back in 2003. How does anyone manage that you may be asking yourself? Well I wish I had an answer for you. It was a Monday lunch time and over the weekend we had had a fall of snow which had all melted and it was very wet and soggy everywhere. I was walking with my two dogs (Golden Retrievers, Tom & Jerry) on the way back home, when Jerry suddenly pulled me onto the grass. The only thing I can remember was 'flying' into the air and landing with a painful bump on the wet muddy grass and I could not move. Just by chance I had someone walking with me. They took my dogs home and called my husband who came with the car. I was freezing cold, wet and in such pain I could not move one single inch. He called an ambulance and I was taken to our local hospital and after X-rays they confirmed that I had broken both my tibia and fibula bones in four places in total and a very complicated break too. I had to have surgery and because the local hospital was full and busy, they were phoning around to find out where to send me. In the meantime and several doses of morphine, my leg had been put into a temporary splint and was swollen a lot. Much later that afternoon I was taken to a hospital in the Hague and went through the entire procedure again, more X-rays and then the news that my leg needed an operation; but was so swollen by now (about the size of an elephant's leg) they would have to wait.
I spent until the Friday of that week just waiting, bed bound and in pain. The operation was just awful. I had an epidural (which is fine by me, have had them before and much prefer it to a full anaesthetic) but it was like being in a DIY episode. I could hear drilling, sawing, hammering and in the end I had to give in and ask for sedation, it was so traumatic. I could not stand it anymore and they 'knocked me out'. Thank goodness.
Then a really long recovery process and several more operations to replace, remove and such like, of the screws which I broke when I was finally allowed to put pressure on my leg. Hours and hours of physiotherapy daily at first and then several times a week and it was the end of 2003 before I was at the stage where I could walk, drive and take out my dogs again.
Several years later they tried with no avail to remove the pin in my lower leg, from knee to ankle but could not. So we all decided just to leave it as it was. And just forget about it.
However, now after the hip operation (right) my knee (left) has reached the stage that it needs replacing. I knew this for a while and kept putting off, like every one would, and the moment, there is no choice I need to pay more attention to this and go for advice.
Yesterday I had full X-rays of my leg and the knee and then off to the orthopedic surgeon to find out what they can do. Goodness me that was a shock I can tell you.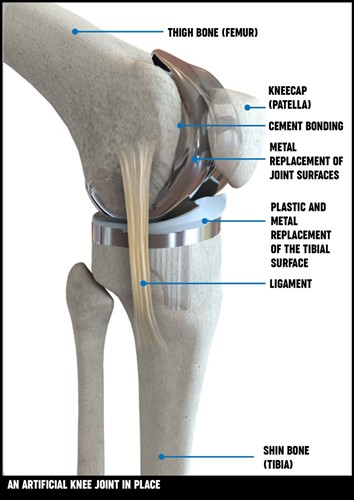 Well first of all the knee needs replacing there is no doubt about that but they cannot perform the operation until the 'offending' pin is removed. I felt sick sitting there, the idea of them even contemplating trying. Of course told the doctor that they have tried before, but he said – well things have changed since then and there may be a way to remove it. Complicated, because the screws are all broken and they will be very difficult to remove. God what a prospect!
So I spend the entire afternoon yesterday going from one place to the next doing all the pre-operation checks and such like. I will say that I am so grateful to the staff at the hospital who do their very best to try and fit it all in, in a short space of time, as I am in the hospital. So on the waiting list (which apparently is not long) and the prospect hanging over my head this morning of a two phase session. More epidurals, more sedation, more painkillers and I find it hard to describe how I am feeling. Shell shocked and to be honest really nervous. I have to get myself organized and get my 'mind set' in the right place. But hanging over my head like the sword of Damocles, is the idea that my poor leg will have to be pulled and pushed about once more, trying to remove the 'offending pin' and then recover from that and then go for phase 2 – the new knee.
My neighbours have just popped in for coffee to ask how things went and after I have finished my story filled with doom and gloom, we are all sitting there laughing! Why? Well it all started when I mentioned one of my favorite programms on a Sunday morning Car SOS. Tim Shaw and Fuzz Townsend pick up someone's treasured and usually un-roadworthy car. The owners emotional pride possession, but in some or other way, they just don't seem to get around to doing it up for whatever reason. So Tim and Fuzz take it away, usually with some excuse and without the owner's knowledge (the family are all in the plot) and over a couple of weeks the car is completely renovated and refurbished and restored to its former glory. Stripped down to the basics and built up once more part by part. My neighbour suddenly burst out laughing when I said, just like me, they are removing all the parts no longer working and replacing with shiny new bits and pieces. In my case it is not Car SOS but Body SOS. Now that is something all of you can smile about I am sure.
I was so glad they came, because it brought me back into the here and now, away from the fear and basically not having the nerve to go through it all again, even though I know I have to. But when body parts are like cars (use your imagination here), which can be removed and replaced, why not? Why not indeed. Suddenly it feels as if a cloud of basically 'fear' has been lifted from my head, and maybe my doctors are not called Tim or Fuzz but the principle is the same. My family are in on the plot too and I will be (thank goodness) under excellent care, in the hospital of my choice, with the doctor I feel at ease with, with an epidural and a sedation and not knowing anything about it all, waking up to hopefully hear the 'offending part' has been removed and when the healing has taken place, they are going to fit the new piece. No more pain, no more 'completely shot' old knee but a new shiny part which probably functions better than its original piece! Yes, I fully realize that I have a long path to walk (not literally) but recovery and if there is one thing I am good at – it's that!
My motivation surely has to be my new granddaughter Reign Aurora because of course I want to be able to be out and about with her when she is a bit older, taking her to the zoo, to the beach, playing in the garden and having an ice cream somewhere and not like an old rusty neglected vintage car, shoved away in a shed or garage under a piece of tarpaulin, because I am not 'road worthy' anymore. Writing this is actually making me smile, for the first time since yesterday and a completely sleepless night waking up from wild dreams about the operation, bathed in perspiration!
So here I go again, on the waiting list for phase 1, then phase 2, but hey the weather is getting better, I can be out in the garden recovering, reading or writing, so what is there to worry about really. Nothing, all will be well.
IMAGES: from Google Images and CAR SOS (copyright acknowledged)