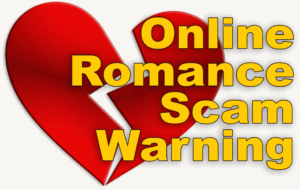 I am afraid I have to write another blog for you all following on my recent one entitled "Scammers are Scumbags".
Little did I know that my words would become a sort of trending topic/hype all over the globe. Not that I consider myself to be anything particularly special or that I wrote something magnificent, but my words certainly resonated with a lot of people.
Before I go on, a huge thank you to all of you who shared your stories with me, by email. My INbox was overflowing. Each and every story was so sad. I could resonate with a lot of things people said. I was glad that I shared my own personal story.
But out of all the negativity something always positive happens. My own contact with two people whose photos are stolen so much and used by these scammers.
Dr.Fernando Gomez Pinto, A Brazilian neurosurgeon and Thomas Lindegaarde Madsen, a Danish sea Captain working for Maersk.
I have sort of become 'friends' with them both in a positive and legit way. Sharing thoughts about this whole sorry saga.
Yesterday evening Thomas put out a poll via Facebook having received a really nasty comment from someone that it was his entire fault. WHAT?
Seriously, it is his fault!! I don't think so. It prompted me of course to respond to the many comments on his page. The majority supported him but this morning I was shocked to learn that 37% of the people (women) said it was his fault. Come on get real everyone. It is not his fault at all!
Thomas is, in my mind just as much a victim, as those who are scammed by those using his photos. A really nice looking man, true, but someone with a good heart and a good job. In a happy relationship with his husband. Thomas has openly said he is homosexual and with a responsible job like his, does anyone reading this honestly think he has the time or the inclination to be chatting away on IG or whatever, asking for money, ITunes cards or making romantic approaches to people. No of course NOT.
People actually enjoy what he shares about his travels across the world and this should not be a reason for him to stop. So please don't Thomas.
What shocked me most of all is how vicious people are in their comments and I wonder would they have actually said this to his face?
Look once and for all, to my mind, these scammers really have to be stopped.
Just by chance I saw a TV programme here in Holland about a lady who had been contacted in a similar way by a British man living in South Africa. She was conned out of 65.000 Euros. The TV followed her story and investigated. Her so-called romantic scammer was a man living in Accra, Ghana. In a pretty posh villa too with an expensive car on the drive. The TV crew under Police assistance tracked down this man and confronted him. I so wish you all could have seen his face when she removed her wig (for disguise) and said: 'Do you know me now'? He looked as if he was about to die on the spot.
The Police arrested them all. Unfortunately she will never get all her money back, but she did get his car (worth about 10.000 Euros). So nice job.
This has to be a wake up call for all of you out there. Stop and think!
I looked at my own IG profile and it was quite shocking to see that my viewers over the past few weeks have been 50% males from Lagos, in Nigeria.
WAKE UP CALL BIG TIME.
So my new golden rule is, although I love to be on social media, mainly for my work and also for friends and such like, if I get any messages or requests and I am in any way suspicious is: A simple Golden Rule. Delete, Block, Report.
Simple as that.
Worried about missing out or losing friends? Don't be. The genuine ones will get through to you.
Recently someone reacted to one of my posts about my hip replacement, a man in the USA who had exactly the same surgery a week before me and enquired simply, how I was getting on. We have talked together since then, and quite a lot, mostly via Whatsapp. This means exchanging phone numbers. A risk? Maybe. But my gut feeling about him right from the first message was that it was ok. It is and we chat once a week or so about things in general. He shared a photo with me of his family and I did the same. We have a lot in common and have said that to one another. So there is nothing wrong with that. Don't succumb into thinking that EVERYONE has an ulterior motive. They DO NOT! Do not paint everyone with the same brush. There are some really lovely genuine people out there.
But for every good person, there are a lot of bad people. They have nothing better to do than sit behind their laptops chatting to people, making them a victim by saying nice things. Do you remember in my first blog I said: 'Flattery will get you everywhere'. It does. If you are alone, feeling down and looking for attention, then you are the type of people they are looking for. Recently divorced, lost your partner because of illness, vulnerable. You are the ones they want to contact with. They will flatter your ego, fall in love with you and then the trouble begins, because you are taken in by it all. They ask for help in all sorts of guises, but it all comes down to the same thing: money. That is all they want. Nothing more. They are not looking for a long-term relationship, only money. In actual fact they do not give a damm about you personally.
So thank you everyone for everything you shared. It's tough I know. But just be glad, if you read anything recently either from me, Fernando or Thomas, the sole purpose was TO SHARE AND MAKE PEOPLE AWARE.
Keep safe, if in any doubt: delete, block and report.
Keep your social media accounts safe. You can actually apply for a 'verification status' on IG. Look in your settings. I say apply, there is not a guarantee that you will actually receive. But try you can for sure.
Again and at the risk of keep repeating myself. If you have any doubt, do not enter into conversations with people you don't know. Never send them money, gift or ITunes cards. No matter how sob the story is. Do not be enticed to send any details about yourself personally and never give ID or bank account details.
A little bit more awareness of what we all share on social media is all we  need to look at. We all do it. It is a sign of our times.
Unite and let's all try and put a stop to this once and for all. They used to enter into our social media via Facebook Messenger. Now it's Instagram. Or Dating Sites. Instagram is part of Facebook. So complain to Mark Zuckerberg! He is the CEO of Facebook. Make them take more care with our information. Be more secure. Or the alternative is that everyone deletes their accounts and he will certainly not want people to do that for sure!!
Lonely people being targeting by dangerous gangs of people. Take care.
Remember what I finished off my blog with last time:
Use your Head and not your Heart. Please for your own sake.
Special thanks to Fernando and Thomas for sharing thoughts with me about this and the attention it has received around the world. You are both very nice people. I am sorry for all of the horrid comments you both get sometimes, the blame people pass onto you. IT IS NOT YOUR FAULT! Stand tall and know you are so much better than all of that. You both know you are good people with good hearts. That is all that matters. Clear the clutter aside.
And move on.
Image: from Google Images, source unknown