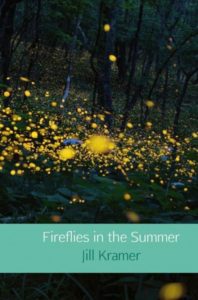 Chapter 1
As the car pulled away and she turned to wave back one more time, she could hardly believe it. Yes, they were on their way and how they had arranged this time away was still amazing. Well, to be perfectly honest, she had never in her wildest dreams imagined that she would have been able to pull it off with such panache. Ten days away. Ten whole days! First of all a long weekend away, with her best friend Daz and then the rest of the week away with her lover! God, her life was full of secrets these days and had been for the last six months. If anyone had asked her: what will you be doing in 6 months from now? She would have just tilted her head and answered: 'the usual'.
She and Daz had known one another for a long time, but their deep friendship had begun after Lot has moved away. Then they suddenly realized all the missed chances over the years, because when they met sporadically these days, but the friendship had taken on new depths. They both were married and had grown up children now but in some of other way, despite their age difference, they had becomes best friends. 'You know what we need?' Daz would often say when they met up every three months of so, 'we need a weekend break together, a couple of days to relax and just chat on, there is just never enough time and then when you have gone back, I realize how much I miss our face-to-face meetings. App's are fine, but it is just not the same'. 'Agree' replied Lot but they just talked about it and then again the next time they met up.
One sunny morning Lot received an app from Daz: She wrote: 'You know I have been droning on about a weekend away, well I HAVE to have a weekend away, do you think you can get away?' Lot rang her back on Facetime, 'what's happened?' she enquired. 'Too much to chat about but how about this for an idea? We could go to a wellness centre and have a couple of days being totally pampered?' Wow that sounded such a good idea and just what Lot felt she needed. 'Where?' she asked. 'Well' Daz said. 'I was thinking about that amazing wellness/spa place in the south of the country and I just happen to know that there is a park nearby where you can hire a house for a long weekend and we could just fill our days and have the full package of treatments!' 'Sounds wonderful' Lot replied.
Later that day she approached the subject with her husband who had just caught the end of the Facetime conversation. 'Daz has asked me if I would like to go on a short holiday with her, troubles at home and she needs a break'. Surprisingly he agreed and said it would probably do her good, a bit of 'girls only' time and a break as she had been working really hard this year with several projects on the go at the same time. Immediately Lot's brain started to think. What if she could combine the idea with a week away with her lover? What if she could find some way to combine the two? Meeting him was tricky (if near impossible) to say the least, but this might just open the door for her to arrange something. Anything just to mean that she could spend some time with him. Up until now their meetings had been brief, dinners out and a couple of times a night away, but apart from that it was all top secret and actually very complicated.
In the meantime Daz booked a lovely little cottage style house, easy walking distance from the wellness centre and they both spent a couple of days on Internet looking up what treatments were available and both made a list. They laughed out aloud when they had virtually chosen the same things and Daz made a simple phone call and booked them into two days of sauna's, haman, scrub sessions, a dead sea mud experience, something called a chocolate rasul, (whatever that might be?) pedicure, manicure, facials and such like. The water at the spa came from a natural source deep in the ground and was renowned for the bubbles it had, like champagne, they joked. Daz had to keep to her rather strict diet, she had several food allergies, but Lot was so easy going on that score she was happy just to go along and not drinking alcohol or either eating anything apart from vegetarian food, was to her all part of this package.
Unbeknown to Daz, she had been busy making her own set of arrangements. After consulting her friend, she found the most amazing house to rent for the week and when she and Daz were on their own having their weekend she would tell her all about their relationship. It would be a relief actually, she thought to have someone to talk to about him, because up until now she had not told a single soul. Their relationship was delicate and because of the circumstances, not to mention the fact that she was married, made it even more complicated. She had met him unexpectedly a few months ago and it had been something really special right from the word go.
The drive down was easy and took about three hours. They found the little park close by and checked into their house for their stay. It was lovely, modern and clean, it would be perfect. They then had some lunch and did a bit of shopping, ready to step into their programme the following morning.
That evening after an easy meal, they weren't very hungry after the large lunch, they talked and talked. Lot had given in and actually bought a couple of bottles of her favourite wine and they agreed that perhaps no alcohol this weekend was taking things a bit too far!
Daz started her story first. Lot knew her husband and also her two children and that Daz loved to travel and did so often with another friend. Lot was quite envious of her stories in the past, all the exotic places she visited and of course it was almost a foregone conclusion that at some time she would meet someone who stole her heart. Her marriage was similar to Lot's, a sort of slur, a habit, a lot of memories, but the spark had been extinguished in some way or another.
It must have been the wine that made it easier to talk and Daz told her that she had met this amazing man one night on the beach. 'I just looked at him' she said 'and knew, this man is something special'. Apparently they walked for hours along the shoreline, talking and talking. It was her second trip back to that country which had really started the ball rolling and together with another girlfriend, they had made very secret arrangements to meet up with these two men and spend a holiday with them.
'God' Lot thought. Daz continued and broke her thoughts. 'He is just amazing' she said 'and my goodness they are so right about Latin lovers!'