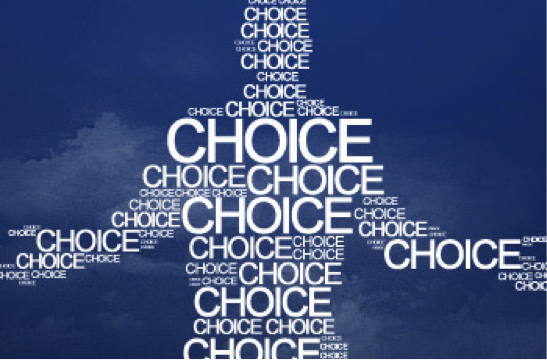 The thing is about choices is that they come up all the time and then you are asked to make a decision.
Words like:
Will I?
Should I?
Can I?
Is it right?
Could I?
Come up in your mind over and over again. So maybe it is time to use a very useful little simple technique to make things easier. Why? Well, because any decision has a consequence. And you should make sure this is really what you want want before you actually make a choice.
It is good of course to make a choice and change things, when it is in a positive way. But another interesting thought is that sometimes the way might be something negative and believe me this choice will be something that you look back on and think: 'and that is when I really made some growth'.
It may sound all topsy-turvy, but it is not really when you think about it a bit more.
Right let's go: what is this technique: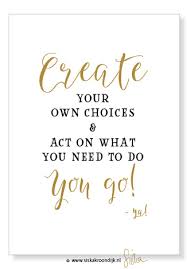 So simple. Just sit down, close your eyes for a moment and concentrate totally in your breathing. Follow each inhale and each exhale, count 1,2 if this makes it easier. Literally experience where you feel the breath the most. In your chest or abdomen area, in your throat or the actual feel of cool air entering the nostrils and warmer air leaving. Just fix your attention on one place and follow the breath in and out. Even if you are in a busy crowded space, just do it all the same. It is perfectly acceptable these days just to switch off for a little while.
You may be asking yourself; how will this help me to make a decision. Well it will because you will stop what you are doing and relax and focus on something else and maybe if you can, listen to your inner voice or feeling your gut feeling. Sound right? I think so.
An awful lot of choices are made on split moment decisions and how many times have you perhaps thought about it later and wished you had chosen something differently. Yes? Or perhaps even felt pushed into something you really did not want?
We are living in the fast lane in the world today and there is a lot of intolerance about just taking a moment anywhere. Snip, snap decisions are trending. Do it now or else? Else what? Don't you count anymore if you just take your time? Of course you do, because it is about you!
Just stop right there and take your time. Nothing dramatic is going to happen if you take a moment of reflection. It may sound impossible, but nothing is actually impossible. Everything is possible. It is just about turning or bending the energy around. Making it work with you instead of against you.
For months now, I have been doing a 10-minute daily meditation to learn to control the thousands of thoughts that come in in my mind. Your mind too. Not to stop them but more to control them or switch them off even for only 10 minutes a day. This morning, I saw that I have done this for more than 313 days nonstop. Dedication? No just my choice that I wanted to start each and every day with a 10-minute moment for reflection. Instead of jumping out of bed and getting into the fast lane immediately. This is a simple App I downloaded from the App store called CALM It costs less than one euro per week to subscribe to this app and there is so much more than a daily moment. There are stories to help you sleep and also relaxing binaural music to gently rest the brain after a long busy day. So just tell me are you worth it? Do you think you should do this too? My only answer is yes. It does not have to be this particular App there are loads but it is all about making a small ritual into a regular habit. That is all. I mean how simple can that be?
I have found once I really mastered this mindfulness technique that I can take just that slight moment before making any decision just be 'shutting off' and focusing on my breathing. My life force, your's too.!
So, to finish off my blogs this week and nearly the end of January already !!! This is my tip for the day.
Just try it ! And breathe !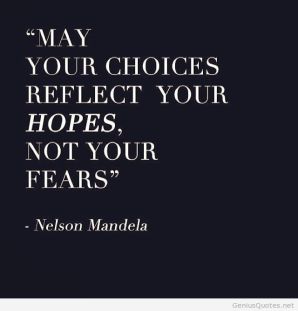 Images: Google. Quote Nelson Mandela