To be honest, those of you, like me who live in Europe are probably sick to death of this subject! But things are getting out of hand. So much uncertainty for so many people not only European nationals living in the United Kingdom but also for British nationals living in the EEC as well.
The newspapers are full of it, it's on the TV, but tell me is there anyone anywhere who knows what is actually going on? Apart from one definite fact: Brexit is going to happen, hard or soft 29thMarch 2019. No matter how many unruly discussions take place in the House of Parliament or how many times Theresa May goes back and forth in Europe seeking support. It is just over two months to CUT OFF TIME!
I myself, am a British national living in The Netherlands, you know that small country just across the North Sea! I have been here since 1977. When I first arrived I actually needed a sort of 'work permit' to reside and work here. Well I had a fulltime job so it was not a problem. I had a permit, which needed to be renewed every five years. You would think no problem at all, apart from remembering to renew and paying for it! All costly and time consuming.
But when the referendum took place and people in the UK voted to leave the EEC, everyone was in a panic. How, when, what will be the effects and so on?
Recently I received a letter from the Authorities here that as a British national I will be allowed to remain here even in whatever form Brexit takes, because I have lived here for more than 5 years and speak the lingo (it would be a pretty poor show if I didn't after all these years) and more important I am married to a Dutch national. My children were born here and have Dutch nationality. So no worries. But, to be on the safe side they suggested that I need to renew my expired pass so I am officially entitled to be here.
Thank God, I had visions to being deported back to the UK!
However, someone informed me that actually I have the right to become a Dutch citizen; I meet all the necessary criteria. So I rang to find out how to do this, because why not?
First of all I need an Apostille Stamp on my birth certificate. Now mine is one of those hand-written ones, almost falling apart it is so old and I have to have one with this Apostille Stamp to start procedures here. Ok, these days should be easy to order online. It was. Cost GBP 75 !!!!!!! For a duplicate piece of paper with a stamp on it. There, take it or leave it, I have no choice. I have ordered and it should be here within 8-10 days working days. Am I missing something here, printing out a single sheet of paper from the records and stamping the damned thing and posting is going to take that long?? In this day and age and computers?
Next step I have to go to my local council offices and fill in some forms there, take my new stamped Birth Certificate and my currently valid British Passport and then they will make checks on me? Er what? Yes, to see if I have any outstanding fines or debts to governmental or official organisations and to see more important, if I am a citizen of 'good standing'. In other words: No Police Record.
And yes, I speak English and Dutch (tick that box).
Cost Euro 187,00 !!
It will take about 2 months for this procedure, goodness I thought the Brits were slow, but … and then when everything is approved I will be invited to a special ceremony with the Mayor who will welcome me to The Netherlands as a citizen. Yippee! Are you bored with this blog already?
Then I need a Dutch passport too (Cost Euro 71). I can keep my British one too! Good, that was an emotional idea actually the thought of losing it!
Well I think you will agree with me this is an expensive exercise but I am shutting up and just getting on with it, mainly because I literally have no idea, like everyone, what is actually going to happen long term. And I want to stay here. That is the issue.
It is the UK going to hold another referendum about what people think? A lot of my friends in the UK told me when I asked them, that there was not enough information before the last one and no one realized the consequences. The British are a proud folk and want to do things their way, but as far as business, trade and an endless list of other things, like fishing rights in the North Sea for example, all of this is going to be affected. And now they know that, are they so sure they agree with leaving? Of course there are also 'pro and against supporters' who have apparently nothing else to do at all, but parade around in London with balloons and banners!
And the Dutch too are fed up of all the rules and regulations in the EEC. That highly overpaid people determine what is happening in each and every member country. To me it seemed at the time that trying to create a 'united states of Europe' was mission impossible. It just does not work too many countries with different languages for starters; different beliefs and very different economic climates cannot just be all thrown into one big melting pot with a label EEC. The only positive thing I think about is a single currency; because it is really handy when you say go into France, Belgium or Germany (our neighboring countries, that you don't have to exchange money because we all have the Euro. And don't get me started on 'the Euro' either!
Today a friend in the UK told me that the CEO of Dyson (you know they make those very posh vacuum cleaners) having had a Governmental Grant of GBP 2.8 million in one year to start his company and is a strong campaigner to leave Europe (so pro Brexit), as he wanted to keep jobs, trade and income for the UK is moving his HQ to Singapore. As my friend said: 'not putting his money where his mouth is'. Booooo! Humbug! Order!
See how crazy this is all getting?
Why aren't politicians (either the UK or the EEC) actually listening to what people want. What people in for example Eire and Northern Ireland want? What farmers, fisherman, tradesmen and literally a huge list of people want? Why? How can we have a so-called EEC when literally every single member state has different rules? Pensionable age just as one example.
Differences in taxes for another. Pricing in general.
Perhaps it is time to re-think the entire principle behind the EEC and give it up. Yes, agree a trade agreement which makes it possible, without about a thousand rules and such like and mountains of paperwork, easy trading but let's be honest, all of us, it just doesn't work does it?
Send those highly overpaid Euro-parliament members home, stop the huge amount of costs involved in Brussels and Strasbourg. Allow national income to be distributed in each and every country by not sending grants back and forwards where there is only one winner – not the people, but the EEC.
I don't have an answer, I really don't but I do think it is time, to stop all this going backwards and forwards. Make a decision. The people's decision! And then get on with it. Just like my friend remarked this morning, its like a sticking plaster, either pull it off or leave it on!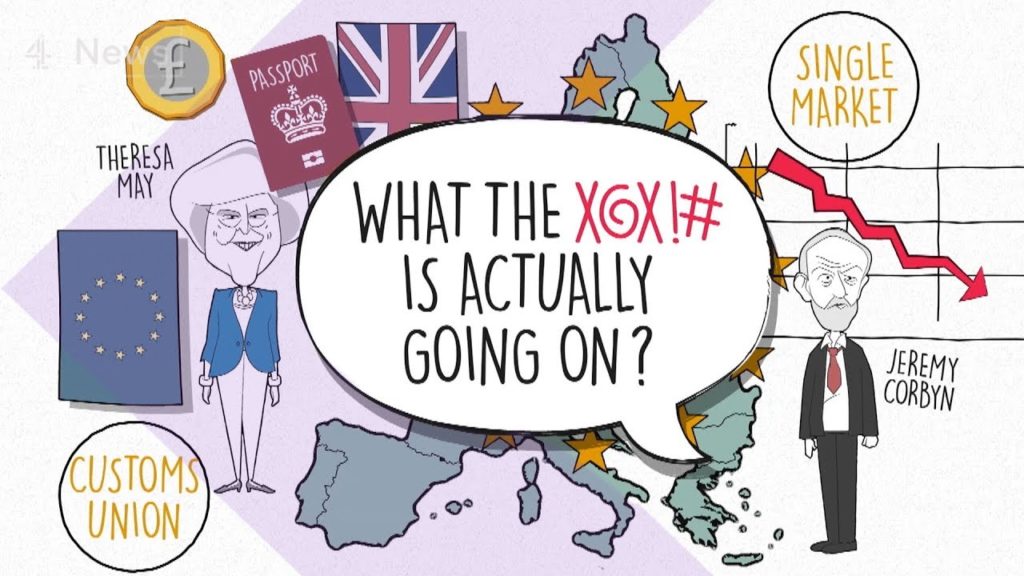 Images: From Google Images (acknowledging any copyright of course!)
Special thanks to you Imran_the_Umar for your comment on IG this morning!