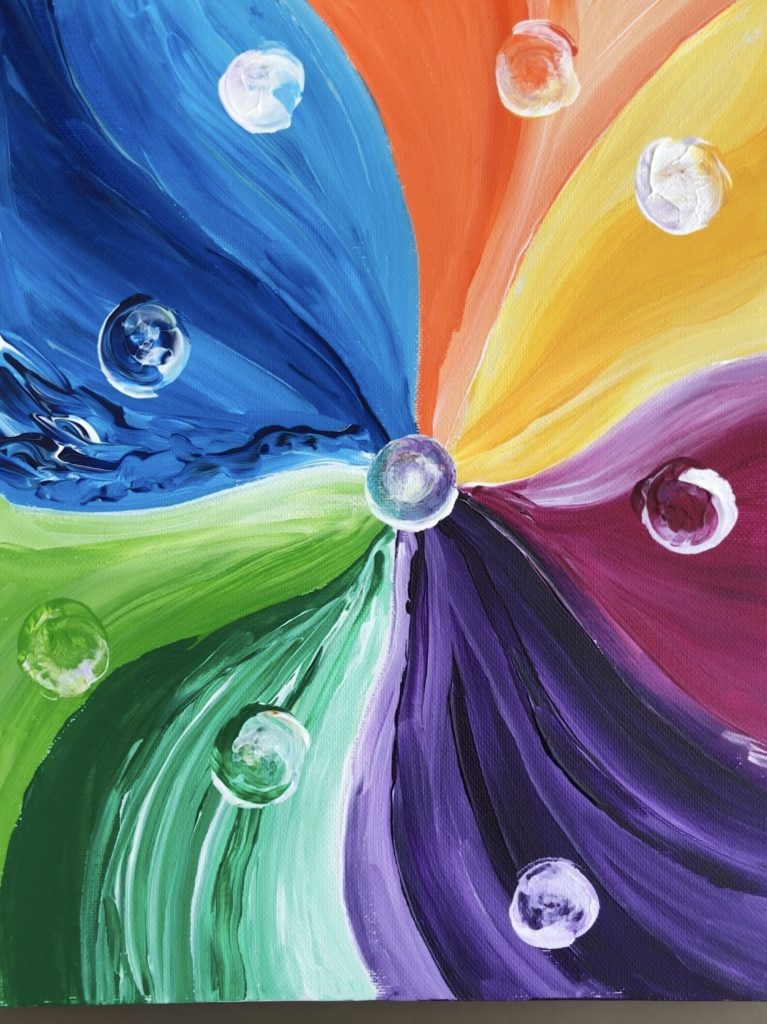 My latest and 9th book published yesterday! Date was just perfect, 19.1.19 which gave me a row of three 111's and then it cleared for published online at exactly 11.11 hrs (Amsterdam time) too. So a lovely row of 7 1's. It was by chance a good day as far as the energy was concerned too. Well known astrologer, Kari Samuels, wrote: 'it's the 19th day of this 2019 year so double 19/1 energy. 1 is the beginning of a cycle and 9 is the end of a cycle. 19/1 is directive from the Universe to consciously release aspects of your past so you can begin a brand new way of being'. Sounds pretty good don't you agree?
So just to 'wet your appetite', here is the introduction and prologue of the book…. It will be clearing soon through the book channels, Central Book Archive Online, bol.com and I am going to also release through the UHMI section of this website. You can also contact me if you want to purchase the book. Guideline Price is around Euro 20. The cover is made by a dear friend of mine Annette Barel. All rights reserved of course.
So read on please…
Introduction: (this is the back cover to the book).
Little did Joanna Taylor-Broome know when she decided to organize an art retreat in Devon, England, that her advertisement would attract the attention of seven people (eight including herself) from all over the country and even the world. It had been her dream to do this for a long time, together with her daughter Rosie, who would help her with the catering.
Joanna had been a keen artist all her life, but she was surprised as the seven totally different people arrive to take part. How each and every person in the group has a story to tell and how they all bond together.
Devon cream teas, sunshine, beaches, deckchairs, sea and sand, all the perfect ingredients for a week's retreat. On the Sunday afternoon, after a roast lunch at the pub, the first guest arrives and Joanna realizes she is going to really have her hands full … much more than she thought.
PROLOGUE:
Seven Women and one man, all together in a house called the Lemon Tree, perched up on the cliffs overlooking the sweeping bay of Woolacombe. They all came from all over the country, one of them from another continent. But in some or other way, they had all caught sight of the advertisement for an Art Retreat, for a special reason. It would be run by Joanna, an art therapist. It was the first time she had ever done this. Normally her workshops would be one-day events, but this was a whole week with a very mixed bunch of people. Two of them, she did know, two old school friends, who she too had met on several holidays in her summer cottage over the years.
To say she was a bit nervous, would be an understatement and she knew of course that as they and the week progressed, a lot would come up. That was the nature of her entire course, allowing people to express themselves through art. And even more important bring things to the surface that had been held within each and everyone of them, in their individual lives. Confessions, secrets, things that they did not really want to tell about themselves, especially to complete strangers.
As the week went on, around that well-worn wooden table in the kitchen in the Lemon Tree, it would of course all come up whether they wanted it to or not. What would come to the surface in Joanna herself? Even though she could distance herself to some extent from the group as she was organizing it, but deep in her heart she knew that events like this were ones where you could not really make plans at all! It just evolved. Apart from a basic idea what they were going to do each and every day, the art would create the opportunities. Some would blossom, others would literally run away when things became too confronting, which they could not and would not cope with anymore.
Well, everything was ready; she had everything packed and a fairly long drive down into the western corner of the United Kingdom, to one of the best-loved counties in the kingdom. Rugged coast on the northern shores, two wild moorlands, famous for the ponies that roamed freely there and the sandy coves and Riviera type resorts, which people have been flocking to for years, for a breath of sea air. Where palm trees could be found along the southern shores, thanks for the warm Gulf Stream in the Atlantic. Quaint chocolate box thatched cottages dotted on the hillsides.
Yes, Joanna was looking forward to the entire week, who was coming; she only knew some of them by name. And a man too, that was very interesting, not of lot of men actually enrolled for her events. An American too, he had sounded really nice on the phone.
Starting her car, together with daughter Rosie, they set off, chatting along the way. Leaving the busy main motorway leading away from big cities to the West Country. Along secluded lanes, they finally drew up in the car park at the Lemon Tree.
It looked a lovely house, inviting, cosy and a beautiful garden to the rear. Yes, Joanna thought as she stepped out onto the gravel, this was going to be a very interesting week for sure.
Image: Jill Kramer/Annette Barel (protected by copyright)