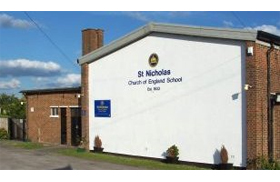 Isn't it strange that sometimes things are right in front of you and you have not seen them? My horoscope has been saying, for several days, that I would be thinking of memories from the past, particularly childhood ones, with the idea of 'cleansing all unwanted thoughts' and ready to move onto the next part of the journey. That seemed strange to me, because in the main, and certainly the years at primary school, were happy ones.
I lived in a small village called Shepperton in the then county of Middlesex, south-east of London. It was a small village which grew over the years, but as I actually lived directly opposite my school, I was, so to speak, right in the middle of the hub.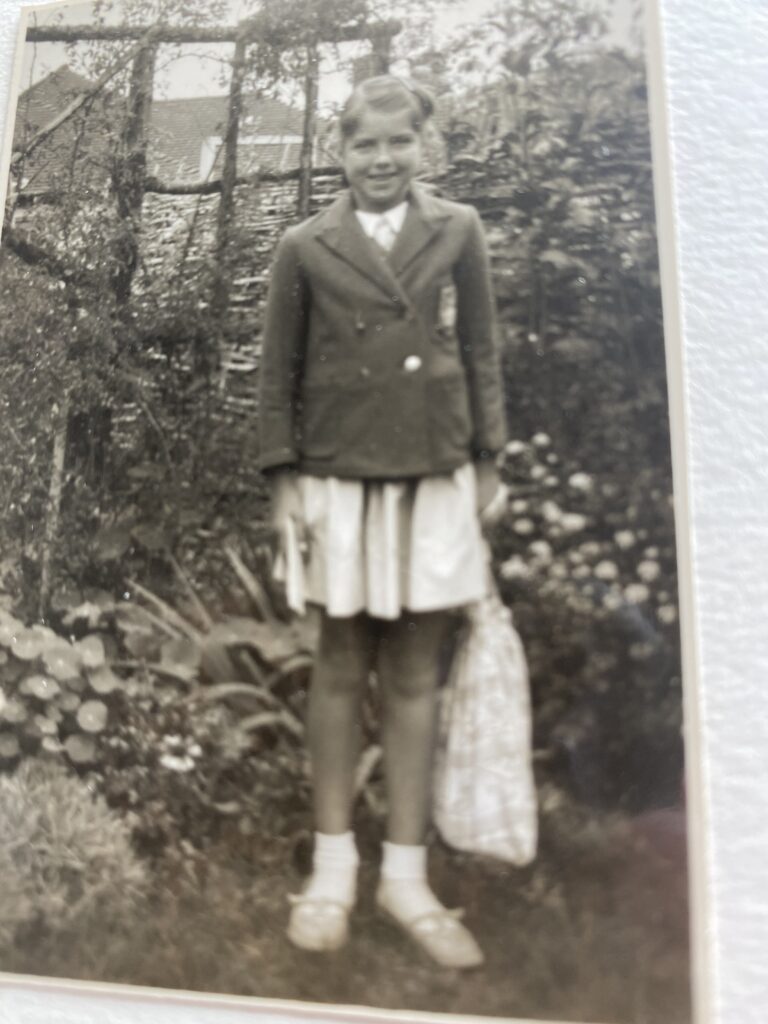 In England you start primary school at the age of 5 and I remember the date was 8th September. My first day at school. Strange at first being away from home and in a class of children I did not know at first, apart from those who lived in the same road as me. But the teacher was sweet and kind and I remember the first afternoon, having gone home for lunch, riding a tricycle all the rest of the afternoon, around the what then seemed large playground.
Basically, as we got older we were a firm group of friends and all our parents knew one another too. After school and afternoon tea, as the majority of children had warm school lunches there, we would go off and play on the local recreation ground.
I actually enjoyed my time there a lot and one of the teachers had a pretty huge impact on me and inspired me to be the writer I am today. It was a man called Vernon Goslin, a historian, ex-Army man, who had the most amazing stories to tell, which he did every day just before the lunch break. All about an army soldier called Fatty Montford (of all names).
Sadly, at the end of my time there, my father decided to move the family away to another place and I did not go on to Grammar School with a lot of my friends and lost touch with them, apart from one or two. I often wonder, what would my life have been like if we hadn't moved and I had gone on to school with them. My father in all his wisdom (and goodness knows why) did not choose a grammar school close to where we went to live, but one miles away meaning that every day I caught the 8am train to Farnham, and then the 4pm one back being out of the house for a long day. Then of course there was the dreaded homework in the evenings and that was my life Monday to Friday, getting up early, walking to the station (just over a mile), going by train, a walk uphill to school and the whole process reversed in the afternoons. Five days a week.
Just by chance I came across a page (on Facebook) about my old primary school, filled with old photographs and you remember how many you all have too in your collections as every event was marked with a class photo including the teacher and the head of the school. I was surprised as I scrolled through, how many faces I recognized and had to rack my brains for the names. One of two people had filled in the gaps and there I was transported back to my children memories, just like my horoscope had said.
It was compelling to scroll on and on, and I found one or two names, including one from my 'bestie' at school. It was quite easy to find her on the socials and I sent a screen shot of the photo of us, where we are looking sweet and innocent, saying remember this?
Over the weekend we got into quite a chat, via WhatsApp to catch up and another extraordinary thing, she had been in many of the places I actually visited over the years. I remember her wedding well, in our local parish church, where I was actually baptized myself, and then her leaving for a new life with her husband (of course!) in Europe. It all seemed romantic and exciting at the time, and I never imagined that I would end up only one year later leaving the UK and moving to The Netherlands.
The reason was my job as I was working locally in England for a Dutch company and because I was an English native speaker of course, they transferred me to head office in Delft to work there. Supposedly for only two to three years, but I am still here would you believe? Even though I left my job when my daughter was born in 1988.
Learning to speak and write Dutch was obligatory, and even in the beginning when I thought I would never learn such a difficult guttural language, I did and I remember after about 6 months here I was able to have simple conversations with people. Seems strange now as I am totally fluent and never think for a single moment about switching between languages.
I think maybe the years when my father was working in Paris for UNESCO, helped me a lot as we were there during all school holidays (and there used to be a lot those days) and I was fluent in French, talking my O and A levels in one go and passing with ease. I think because I am so fascinated by words, that languages are a natural thing for me. This winter I am going to pick up on my Italian course again and finish it. Once you have got over the nervousness of making a fool of yourself when you try to speak another language, it is plain sailing from then on. And people respect you for at least trying. Basically the English are lazy expecting everyone to speak their language, but it is not the same.
Of course, once you start delving into the past in your mind you suddenly come across other things too, and would you believe it I found an envelope with some of my old school books and reports (and we will not talk about those!). I know that I could read and write before I even started school, but finding one of my exercise books where we wrote a story every Monday morning about our weekend, mine are filled within a couple of weeks, whereas others had the same book for the entire term.  I also came across a 'certificate' where I won a national writing competition for Cadbury chocolate. I remember that, and of course being a huge fan and having such a sweet tooth it was easy to wax on lyrically about chocolate in general. But there you go writing even at that tender age and still doing it all these years later.
So, I asked myself this morning, what are the childhood memories that I need to clear up then? The majority are very happy ones. Picnics in the summer, swimming in the gravel pits (goodness just imagine that we were allowed to do that unsupervised as they are extremely deep), playing at the Watersplash with a huge swing across the water. It was all just fun and we were a tight knitted group of friends. Strange though how you lose contact with them and why? Obviously, we grow older, move on, make new friends and in my case actually leave the country.
I found an old school photo of myself which I posted onto the site and immediately people started to react. They remembered me. And I asked myself then, why not? I remember them too. Even other siblings reacted to the post and I found out that a boy in my class now lives in Sydney in Australia and I have been there too!
Ah, happy days ! I will puzzle on about what memories I have to release? No idea at the moment.