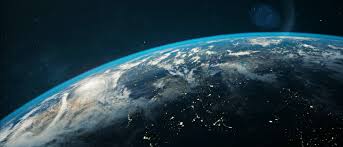 This may be a rather strange way to begin my blog, after such an impact title, about my own book (Peaches and Cream – Roses with Thorns). It was published yesterday being the 10th day of the 10th month at exactly 10.00 am, 2020. So numerically everything was exactly right.
So those of you who have read a part of it, or bought it, you will by now have realized who I have 'teamed up' with several times now, to write these words.
One of the chapters in the book deals with Forgiveness. The main character, Olivia, has to process this. It is not easy and she has to go through the entire process before she can actually move on with her life.
Yesterday also coincided with a worldwide, TED talk with more than 20 big influencers around the world, talking and contributing their thoughts about how we need to tackle the Climate Change. And by this, not only the small countries and parts of the world who do their very best, but ALL OF US.
It was a 5-hour session and of course followed by many people all over the world in different time zones. When it ended just after 10pm my local time, my main thought was that if we want to achieve this, then we first of all have to think about Forgiveness for all the wrongs that have gone before us. Many generations and civilizations ago too.
In my humble opinion I truly believe that it is man's greed that has caused this situation. Not to be necessarily blamed on advances in technology and such like over the centuries, but when you look back at problems in ancient times, you see that there is in fact a common theme. Greed. Everyone on their own little island, taking rather than giving, looking out for their own interests instead of the interests of the greater good.
Yes, it is true we have made huge leaps in our evolution and we needed to, but at what cost?
In my own lifetime I have seen enormous changes, thinking simply of one thing, as an example: the internet. Communication second level and so it goes on and I could devote the entire blog to this subject, but that is not really my intention.
What I want to say, is that maybe the starting point is actually forgiveness. Forgiving ourselves for the mistakes we made and generations before us. What seemed a good idea at the time, may not have been one further along the line.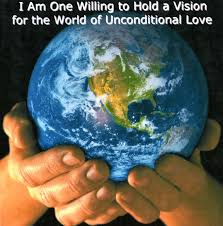 I have some words on the subject of Forgiveness from my friend which I would like to share with you: –
Haters try to expose what is wrong with you, because they are jealous of everything that is right about you. There are two types of people. Those that hate their life and so something about it and those who hate their life and don't do anything about it. Which type are you?
You cannot expect to stay on the right path, if you are walking with the wrong people.
Some people make themselves miserable and everybody else miserable when they can rather make everyone else happy. When the wrong people start to leave your life, the right things start.
Some people though come into your life and you just know you will never be able to replace them if they left. Sometimes people who act the happiest are the ones going through the most.
I admire people who choose to shine even after all the storms they have been through. Sometimes the people we fear the most should be the ones closest to us. Forget those people who forget you.
Don't chase people. Be you. Do your own thing and work hard. The right people who belong in your life will come to you and stay.
Be with people who always show you your strength and hopes and not waste time with people who constantly remind you of your failures and mistakes.
To be around those who enhance your life is called success. To enhance the lives of those around you is called significance.
Successful people build each other. They motivate, inspire and push each other. Unsuccessful people just hate, blame and complain.
The loneliest people are the kindest. The saddest smile the brightest. The most hurt people are the wisest and the people who do not expect from others are the happiest.
People who are truly worthy would never see any good in making others feel unworthy of themselves.
I respect people that tell me the truth, no matter how hard it is.
People who are inclined to take the greatest challenges just settle for something less.
We meet people for a specific reason. They are either a blessing or a lesson.
Weak people see flaws in others where strong people see potential. What they really see is part of themselves.
You spend your whole life trying to fit in and when you finally do, you realize that you are surrounded by the very people who held you down.
Don't wait for people to be kind, show them how.
It is ironic that it took so much time for people to realize your real value. They come knocking right when you have finally closed your door.
Every person has a bad habit naturally. But it is up to the person to decide whether to keep it or get rid of it.
There are two types of people, those who make an effort to reach their dreams and those who sit back and dream about their dreams.
Be that kind of person whose presence people would like to celebrate and not that of someone who had to be tolerated.
People want to get everything all at once, usually end up getting nothing in life.
A person usually has two reasons for doing a thing: one that sounds good and a real one.
People might not get all they work for in this world, but they certainly work for all they get.
Keep away from people who try to belittle your dreams. Small people always do that, but the really great ones make you feel that you too, can become great.
Be careful when you choose the people you can trust. Some of them are lions in a sheep's skin.
You cannot move forward whilst carrying the burden of your previous life with you. Let go of the past and move on into the future.
Look around! People have faces with no smiles as they are carrying heavy baggage. Stop them! Give them a smile and see them light up.
Forgiveness sometimes comes a little too late, but just remember it is always 'better late than never.'
Forgiveness is something we need to both give and ask for in return. Forgiveness is the economy of the heart, it saves the expense of anger, the cost of hatred, the waste of spirits.
Forgiveness is a gift you can give to someone else: it is an act of you own will.
Forgiveness is the key to letting go. Forgiveness isn't about releasing him or her, it's about releasing you.
You must forgive those who hurt you, if you don't forgive, they have the power over you, forgiveness is for you and no one else. Forgiveness does not change the past, but it gives the future a chance.
Forgive others, not because they deserve forgiveness but because you deserve peace. If you agree.
There are few things in life that cannot be resolved with just kindness. Forgive the one that hurts you and you will find forgiveness back in some way or the other.
Forgiveness is nothing but recognizing the reality that what has happened has already happened and that there is no point allowing it to dominate the rest of your life.
Forgiveness is not just for other people, it's for you too. Forgive yourself, move on and try to do better next time'.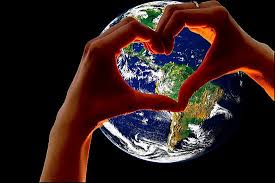 Yes, so forgiveness is quite something isn't it? The key I feel to move forward. No one is going to tell you it's an easy process because it is not. But it is acknowledging a fact and making the choice to move forward in the right direction and leaving all the baggage behind of those who did it all wrong before. It starts on a personal level and then becomes a national, international and then a world issue. The thing is, it starts with you and in every walk of life itself. Why would you choose to keep dragging the garbage from the past with you when you can make a conscious choice to forgive, forget (or in other words process) and then take that step to move forwards?
This applies even to a mega subject like Climate Change. There is no point in trying to move forward until each and every one of us realizes that we have to work together on this particular issue and I really mean all of us. Change only comes in a positive way when synergy is involved. Synergy between opposites. Synergy between color, race and creed. Please let's all stop wasting our time going on and on about things we know we should be doing differently, let's just do it! No exceptions, all of us.
If we do it this way, there may be a flicker of hope that we can not only save ourselves, but also others, the planet and create a much better place for generations to come.
The process starts with you !!
And what better way to start than giving everyone LOVE.
That is what we need, what the world needs and then by working as one, we have some sort of hope of putting things right.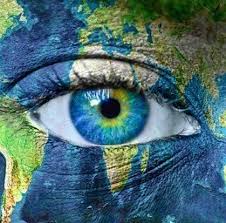 Did You Give the World Some Love Today, Baby

Did you give the world some love today babe?
Did you give the world some love today babe?
Well you gave me lots of love that's true
You gave the world some loving too
You gave the world some love today babe

When you saw a weary man
Were you quick to realize
The thing he needed most
Was a kind look from your eyes
When you saw an angry face
And the faces that you scanned
Did you soften up a bit
With the flower from your hands

Oh your heart is always full of love babe
And you gave me lots of love today babe
Will you also keep the world in mind
Tell me what you did for all mankind
To give the world some love today babe

Everybody in this world has to do a whole lot more
Then love the one they spend a lifetime looking for
You just can't keep your love in a cozy little shell
Got to love the one you know and a whole darn world as well

Everybody in this world has to do a whole lot more
Then love the one they spend a lifetime looking for
You just can't keep your love in a cozy little shell
Got to love the one you know and a whole darn world as well

Got to make this one big loving world babe
Help to make this one big loving world babe
Well you gave me lots of love that's true
You gave the world some loving too
You gave the world some love today babe
And you give the world some love today
And you give the world some love today
Did you give the world some love today
Did you give the world some love today
Did you give the world some love today

NORMAN L. MARTIN
Lyrics © BMG RIGHTS MANAGEMENT US, LLC
Lyrics licensed by LyricFind
Images: Google
Italic text Copyright