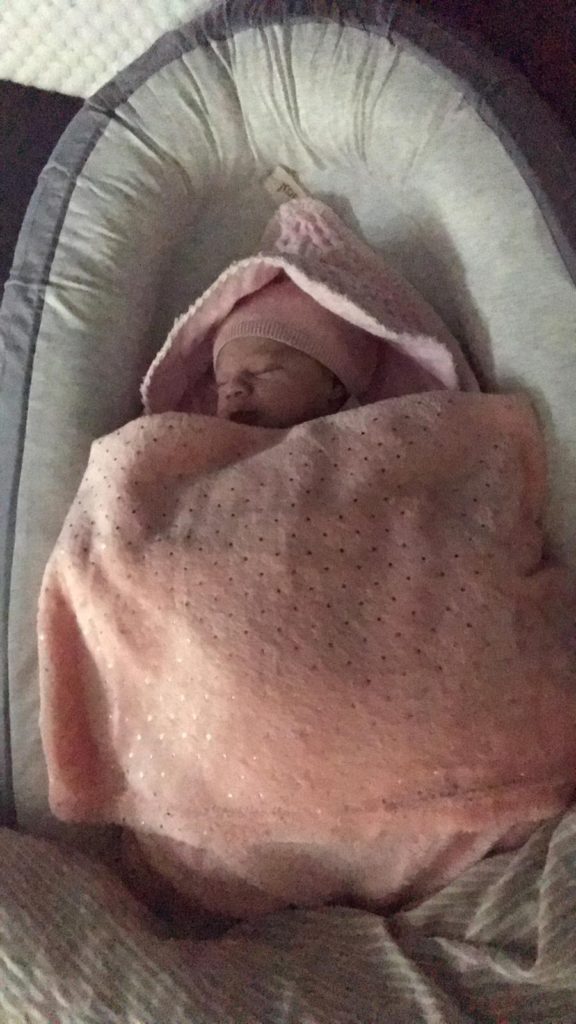 Well happy to announce the arrival or my granddaughter, Reign Aurora Chabot-Kramer on 19th February 2019 at 20.31 hrs (NL time).
It was a long birth, lots of contractions and little dilation and after an epidural early Tuesday morning, Reign was born naturally the same evening, under the rays of a wonderful snow Supermoon.
Now the date was interesting for starters and even though she did not keep up our family tradition of the 20th, somewhere in the world it was the 20th already! 19-02-2019 is a mirror image of numbers, now that is nice! Bringing the numbers down to single digits gives 1-2-2-1 (same mirror image and in total to 6 which is always associated with energy.
Mars (the planet of energy) just happened to be in her mother's sign Taurus at her birth moment.
Names are interesting too: Reign coming from the Latin 'regnum' relating also to rex (king) and reine (queen). The basic meaning of the word Reign is to hold royal office, or to rule as a monarch. Spelling is different yes, but these days you are totally free to make your own choice and whether you go for the more traditional Rayne or Raine, Reign is a lovely modern variation.
Aurora is well known of course from the northern and southern lights (Aurora Borealis) which occur around the north and south magnetic poles at different times of the year. The name also derives from Latin meaning Dawn, or Goddess of the Dawn.
A lot was going on astrologically when she arrived on this planet and her names reflect it too.
I did promise one picture of her, not that we are going to flood social media with lots and lots of photos, but this one is rather sweet I think. Brilliant blue eyes, dark hair. Incredibly proud of my own daughter and happy to report Mum and Baby are doing really well. Dad too!