What a total coincidence! Many would dispute this with me about whether or not coincidences exist. They do in many ways from very subtle to 'straight in your face'.
Now, just by chance a friend of mine came to lunch. A long-postponed event because of the Corona rules and regulations and other family issues and brought a bottle of wine with her. We drunk it over a lunch and to be honest I thought at the time – this is really delicious and one of the best I have ever tasted.
I know some information about wines in general but would never describe myself either as an expert or a vinologist. I know what I like and to be honest prefer to have one glass of something really good compared to drinking a bottle of mediocre wine. But this was 10-star excellent wine. I am a white wine drinker and love the rose's too. Red wine is for me a 'no-no' I am afraid because in some or other way it gives me an instant migraine like headache.
I used to be an avid fan of Chardonnay wine but lately I find myself turning more and more towards the lighter Sauvignon Blancs. Even though I lived in France during my secondary school years in the holidays, it was a time when I did learn about French wine in particular. But being only a teenager, was only allowed a small glass every now and again at meals.
I think that is basically a good idea to introduce children (read young adults here) to wine and to show them that alcohol when drunk in small quantities is perfectly ok and normal as opposed to it becoming an obsession later as they grow up. My father and mother were tolerant on that score, and it was never an 'issue' to me, even as I grew older.
A few weeks later I researched on internet, something I do often for my work, and found that this wine was imported into The Netherlands by a small group of enthusiastic people called Clavis Wine Import. And guess what, the person who is looking after the area I live in, turns out to be someone I have known for a very long time (more than 20 years to be exact).
So, a couple of chatty emails later and an order placed and last weekend I collected 18 bottles of wine.
I have the following:
Saint Marc Reserve Sauvignon Blanc (6)
Saint Marc Reserve Chardonnay (6)
And a selection box of different rose's (6) to try (including the rose from Saint Marc Reserve).

To share this with you I will tell you about the wines tasted so far. Well at the lunch we had the Sauvignon Blanc, which was fresh, fruity but at the same time very smooth. I could talk about the wine, the vineyard, its location etc. etc., but all of this is on the Clavis Wijn Import website and if you want to read more detail please go to this link:
Sauvignon Blanc in my opinion is one of the lighter wines, perfect with many dishes, but a lighter variety than to say a Chardonnay. The fruit (citrus undertones) and freshness of this wine was just excellent, and it was not watery with a bitter after taste. On the contrary, and quite the opposite. Light but a great after taste almost as if you were pressing the grapes literally into your mouth and tasting the sweetness and purity of the fruit itself. The best and most important thing about the wines imported by Clavis is that they are pure and natural. No additives, no extra's, and no rubbish and this makes them special. As my title says … this is wine next level.
Sauvignon Blanc is well known as a dry, fresh wine. Wine lovers worldwide appreciate this wine, and this is the reason why a second fermentation does not take place. Sauvignon grapes can be planted in warm and cool climates. Cooler climates result in fresher wines.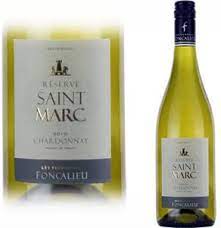 In the meantime, I have tried the Chardonnay. Now many will describe a chardonnay wine as having a sort of oily taste. Some do I agree, but this one is a smooth as silk. It is a 'stronger' wine than a Sauvignon Blanc with a deeper, sweeter fruit taste and often a sensation of the wood of the barrel. This is I think what makes people refer to Chardonnay's as being oily. This one is not and smooth and silky to the palette with the heady notes of fruit but at the same time a similar freshness as the Sauvignon Blanc. This must be a specialty of the wine blender at Saint Marc which is in France (of course) in the region of the Pays d'Oc. The golden region of French wines and I think golden describes this wine too, it's gorgeous light golden color in the glass and I always drink wine from crystal glasses. Why? No real idea, it just seems to taste better that way. Even though you must hand wash the glasses which is a fad if you have a dishwasher, but it is so worth it.
Chardonnay wines often have a sweeter fruiter taste like mango, pineapple and often more 'flowery' resulting in the creamy softer taste. The Saint Marc Chardonnay I would call silky as opposed to creamy.
Sauvignons on the other hand have a more citrus fruit flavor, green apples, lemon grass and dragon which gives the wine its fresh taste, with an almost fiery herbal sensation. In other words, the freshness of the wine. The Saint Marc Sauvignon is pleasure for the palette and did not strike me as having any bossy overtones at all.
I will move on soon to the rose's, but it takes me a while to drink the bottle on my own and that is why I much prefer, screw top bottles, which can be sealed and kept in the fridge more easily than corked ones. Often air can seep through the cork giving the remaining wine a musty flavor (or corked as they say in the business).
First on the list is the rose from the same vineyard Saint Marc Reserve. Again, all details about the grapes and the process are on the Clavis website and I don't really want to write and just repeat their information.
All I can conclude is if you want to take the wine you drink to the next level, seriously take the time to look at this website. Often there are special wine tastings held usually on the first Friday of every month and you can sign up for information about this on their site.
I know it's easy to grab a couple of bottles in your local supermarket or take advantage of special offers in off-licenses, but believe me, it is so worth the extra bit of effort to try and buy these wines.
The difference is stunning and to my humble opinion proves that wine made in the purest way without all the extras is simply the best. And it is a good idea to actually treat yourself every now and again to something so excellent. And why not? You deserve it don't you?
Anyone coming to visit me will be drinking this wine from now on. It is definitely what I said wine – next level. Excellent quality, affordable and most important too delicious for words. Pure and unadulterated drinking pleasure.
Here are the details for you to see what is on offer: (and more important how you can order some for yourself!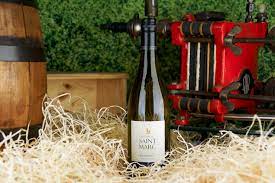 To be continued…
Images: Google