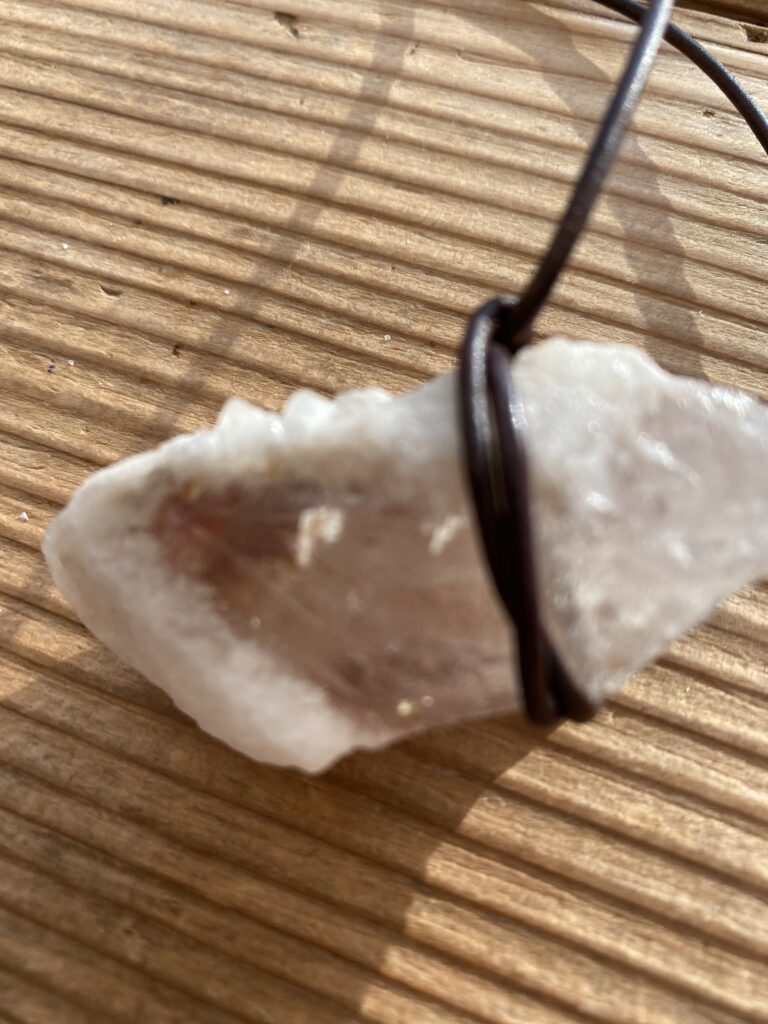 Recently I received the most amazing present from my dear friend Jeroen Boerkamp of Crystal Totems in Ibiza. He sent me this (see photo) Lemurian Fire Crystal for protection.
On the card he enclosed with it, it says: 'Frequency is the Cure' and he told me that this crystal is for the heart, for love, for power, for life energy and for unity. I was thrilled to receive such a wonderful gift and the moment I put it around my neck I felt a warm wave pass through my upper body. This is a powerful crystal for sure and I know his work and his philosophy. His card also said: 'It's now time for your truth, the real you'. Powerful words for sure!
Well, I am really beginning to believe that this is a magic crystal because so many almost inexplicable things have happened. I had an issue whilst out in my car. Drove past a parked car and heard a noise and thought our mirrors touched. It was a very narrow street and cars parked right up to the corners. Incidentally this is against the law, remember your Highway Code about always parking at least 5 meters from a corner? I stopped, it was absolutely pouring with rain, walked back to the car and spoke to who I thought was the owner. There appeared to be no visible damage so let it go at that. A few days later got a phone call from my daughter to say that some totally irate person had rung her about the car (not the owner by the way) but someone poking their nose into other peoples' business that the car was a right off and damaged. Strange I thought. I decided to look at my car again which was muddy from the roads here and the awful weather. My neighbor is a retired Policeman so he must know what he is looking for and we both saw absolutely nothing.
To cut a long story short, I had contact with the real owner of the car and saw photos. To be perfectly honest I am sure that I did not cause this damage, but I am insured of course and thought this is the way to do things properly and filled out the form with her.
Over the next few days, I kept thinking how is this possible? Did I actually cause the damage or is it someone else and the blame is being placed on me? Took the car and had it looked at by the repair shop and we all agreed there is no damage to my car. Huh? Then it suddenly made me realize there was some form of protection around me and was it the crystal. It may sound strange to some of you, that a crystal could and does have that much power. But crystals are living beings too, holding a vast amount of knowledge within and are capable of so much more.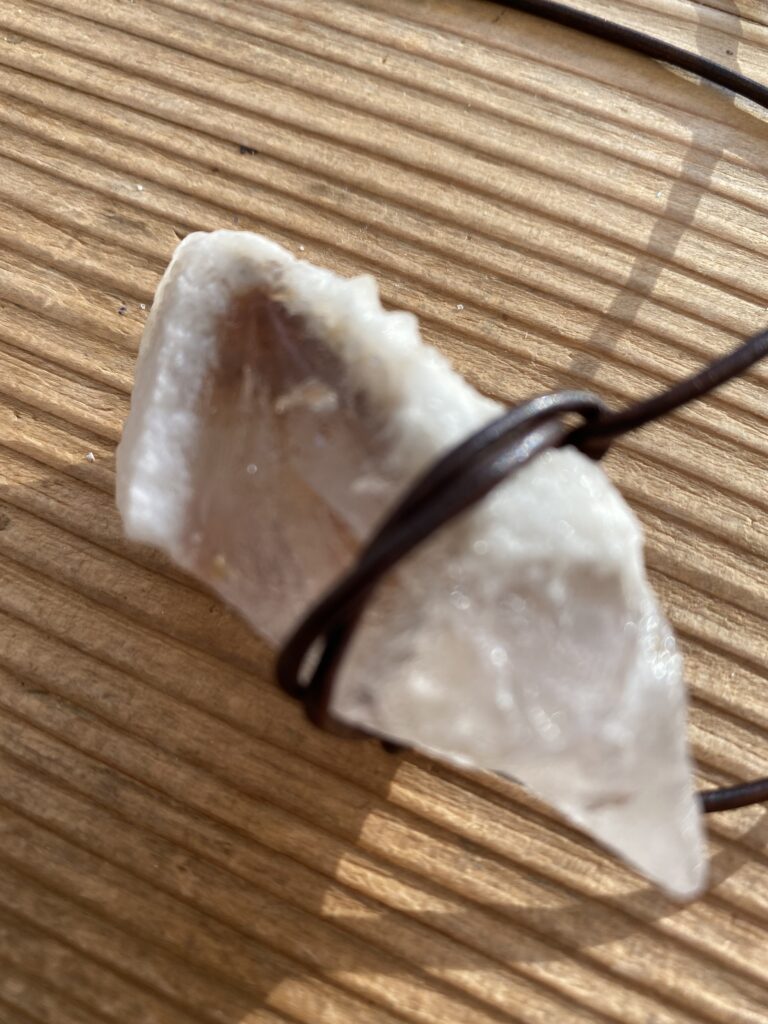 Spoke to Jeroen of course who was delighted that the crystal was being so supportive and as he had chosen it for me personally himself, it is a confirmation to him and I know he can do this easily, that he can tune into someone and know exactly what crystal they need.
The crystal feels warm to my touch, and even though you may be reading and thinking er sure… it is true and I would not exaggerate and say this, just for the sake of saying something or having something to write about. I don't work like that. I write when I have something to tell and the facts are right.
I wear this crystal every single day putting it on in the mornings and taking it off when I go to bed and place it on the table next to my bed. I have had some very vivid dreams including several people from the past but it all ties into what my horoscope has been saying now for weeks. I am going into a period of chance and new opportunities and this is basically what I wrote myself on the socials… it is time.
If this has got you interested and you want to have a look at these very special crystals then go to www.crystaltotems.com or email Jeroen at info@crystaltotems.com.
I have quite a collection of crystals and other gemstones here in my house and they go in and out regularly to either cleanse under a full Moon or charge in the sun. But this crystal is so special as the warm fire is within. I hope the photo does justice. I tried to take it at two different angles in the sun, yes, it is actually sunny (but cold) today. I mean just look closely at the fire within. A crusted crystal that sparkles on all sides and very special indeed. Well I think so!
So grateful to Jeroen, he is a warm lovely person and hope to meet up in Ibiza this year. We have been talking about it for a long time but now the time is right, so let's do it !!!