I always think that starting a New Year is a moment to 'wipe the slate clean' and start afresh. That was my plan and I think in the main I have, but the world stage has been dominated with one issue after another. Why?
Surely, we have all had more than enough of the lockdowns, restrictions, rules, regulations and curfews and even though the new strain of Covid-19 (Omicron) has affected a huge number of people (including me just before Christmas) and the rest of my family too. But to be honest I would describe my experience as just a normal dose of influenza, quite normal in the winter months and it's not as if I have been mixing with loads of people as everything has been shut. The Netherlands had a total lockdown which begun on the 14th December and slowly (yes very slowly!) life is beginning to go back to normal. But what is normal when this pandemic has been affecting the entire world for nearly two years now?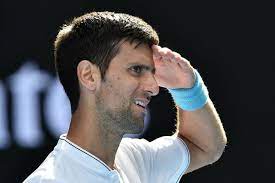 So, just into the New Year and the first thing to hit the headlines was the cancelling of Novak Djokovic's VISA to enter Australia and he was put into detention. Bit over the top I thought, as basically he had not done anything wrong and of course the gossip ranged from all sorts of topics which left me asking myself what is true and what is not? But the thing is, the decision whether or not to vaccinate, booster or whatever will always remain a personal one and rightly so! The sad fact that we are all QR coded now and entrance to any restaurant, pub, café, cinema, theater, museum etc., all depends on a valid code, albeit that all these places were shut here. Many countries took on restrictions which forced people to have boosters and if I am interpreting the opinions of the experts (worldwide virologists) I again ask myself was it really necessary. Let me just say before I go any further, of course it is absolutely awful when people become really ill or even die with this virus. I am not trying to undersell the importance of care and common sense.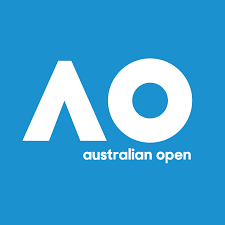 But back to Novak. The world's number one tennis player, invited to take part in one of the biggest world tournaments, eventually got deported. He behaved so well I thought, not allowing himself to stoop to a lower level and left with dignity. As far as I was concerned the tournament was over and let's be honest, such a tournament makes literally millions for sponsors and the country holding the event.
What I found strange is that over the holiday period, very well known Australians were here in Europe, here, there and everywhere and not a single person was talking about the other side of the coin. Why not?
Recently I read in the paper, not something I do regularly, but it was a story about an Australian mining company called Rio Tinto, who were desperately trying to get the rights to mine a very important mineral which would you believe it or not, is found in Serbia of all places. So, don't you begin to wonder like me what this was really all about? The Serbian government have refused Rio Tinto the right to mine and sent them all packing. Hmmm raises a few eyebrows, doesn't it?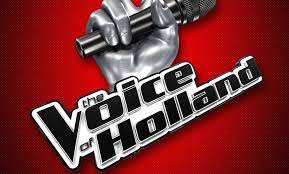 Here in the Netherlands, there has been a huge scandal about inappropriate sexual abuse on one of the most popular TV programs. The Voice of Holland. In its 13th season now and originally set up by media tycoon, John de Mol and it's been a success all around the globe. But suddenly everything that had been swept under the carpet for years, came to light. Young girls making official police complaints for indecent behavior, rape and being sent lude (rude) photos via social media. I will be outspoken about this because I seriously ask myself what man wants to take a photo of his dick and send it to someone. And knowing how unsafe social media is and a breeding ground for scammers who lay in wait wanting to steal images? Most people I have heard about this all say – yuck I would not want a photo like that. There is nothing wrong with the male sexual organ and it has a definite function to 'reproduce' but is it tantalizing to get a photo? Bucket please!
It also turns out that some of the people accused have connections with the De Mol family and that seems to make it even worse in my opinion. The shame they went through and the fact that a member of their own family was making such inappropriate sexual suggestions and even 'actions' to competitors. Yes, seriously!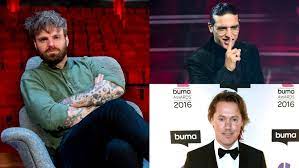 It all sort of blew up last week with a very good documentary which more than 8 million people watched (of course). Another one of the accused who has run off to the Middle East has the Moroccan nationality. And now this really makes you think. Woman in said countries are very much underdogs to the men there. Not allowed to do things and to be honest would probably be 'chained into a chastity belt' by some men with the totally old-fashioned morals. But this guy, a married man, several children and then raping contestants? Under the proviso that he could help them further in their career. If you haven't thought, how disgusting and been sick at the idea by now feel free to take a moment before reading on.
Here if Moroccan women must visit a doctor for whatever reason, half the male members of their family come too. They don't want their women touched by a male doctor or probably female for that matter, but its ok for a Moroccan man to sexually abuse minors? I don't think so.
There can NEVER, ever be a reason to sexually abuse a minor! I noticed that some of the well-known women here was posting on social media that it is time that 'we educate our sons'. I agree. No is no and always will be.
So maybe we should all rewind the clock and begin again. Not a lot has happened this year on the worldwide stage to be proud of and give you the feeling that we are waking up and becoming more enlightened. Definitely not.
Personally, I took part on January the 1st in an online event, as I said everything was shut with a total lockdown called the Elements by Janosh. It was almost two hours of fun, doing activations, meditations, dance, breathing and listening to music. It was connecting with the Elements and I really enjoyed it. It gave me a real boost to step into the New Year with renewed vigor.
On the 11th I started with his 13-week Transmission Training which I am enjoying too. My mind is on other things and I can make the choice to try and ignore all the atrocities going on, literally everywhere.
It's never too late to re-evaluate and make new choices or to make change. Always remember your body is your own sacred temple. It belongs to you and you alone and no one should ever be expected to offer it to others with bad intentions just to further yourself. Wake Up. Please!
Come on everyone, wake up, make a stand and show that you are not being part of this headless herd of idiots. Don't send any suggestive photos over the socials, don't you know that the 'dark web' is out there, exploiting such photos. Be aware, think and trust that little voice in you. If in any doubt don't do it. And yes, I know the 'Me Too' is rife amongst the film stars. Too sad for words, that to get further in your dreams and career, you are expected to do something you don't want to do.