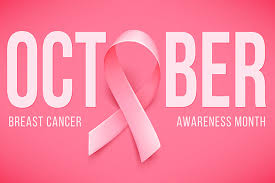 I am going to share a bit of a personal experience in this blog, to emphasize how we should be more aware of our words when spoken and the possible effect it may or may not have on others.
We can all agree I am sure that we are living in difficult times. There is an air of despondency absolutely everywhere, caused mainly by the COVID-19 virus, which is rearing its head once again on a worldwide scale. So, as many know, fear is a very negative energy and often makes people a bit different in their daily approach to life itself. It's like having an extra charge of uncertainty hanging in us, around us and between us all.
As my mother died of breast cancer, I have had biannual check-ups (mammograms) since her death. It's a precautionary thing because of the slightly higher risk. I have done this for the past 20 odd years. Now all women will know only too well that having a mammogram is not the most pleasurable thing in the world. Even though I check myself regularly, it is good that we have this opportunity and screening is done regularly in certain age groups. This sort of amazes me actually, since when has a disease like cancer, taken any notice of age groups. I think personally such check-ups should be available to all women over the age of ??? who knows a good starting point?
I expect that many of us have breast cancer victims either ourselves, our family, our friends and neighbors, acquaintances, colleagues etc., and over the past years there has been more awareness about how important it is, if you think something is wrong, to go to the doctor immediately and get a check-up.
This week, having had my appointment cancelled several times due not only Corona restrictions, but also the installation of a new machine at my local hospital; finally, the moment had come. The rules and regulations are of course much stricter in the hospitals at the moment, because of this new Corona outbreak. You get a sort of 'day ticket' which allows you, having presented all your information at a kiosk, to be in the building for a one-hour period. 
In the waiting room, (a small niche in the corridor) I was the only person waiting and at exactly the appointment time, called into the room. Wearing a facial mask, I was actually surprised that the radiological nurse was not wearing gloves, after all she is touching my body.
The actual x-rays take literally seconds, it's not fun and can be quite painful, but it is literally only seconds and let's be honest it is so worthwhile to have this done. Waiting in the corridor once more for confirmation that the films (which is all digital these days) were ok, I noticed another nurse come into the corridor and cough into her hand. For goodness sake, haven't we all been drilled big time about hand sanitization?? And coughing, if necessary, into the inner elbow area.
I had a bit of a shock when my nurse appeared and said that one side needed to be repeated as the radiologist needed more detailed images. This is enough to be honest to almost have an 'on the spot heart moment'. I noticed my pulse increase mainly because at this present time I have a family member with terminal lung cancer and the slight suggestion that there was something wrong … literally sent shivers down my spine.
So, the whole process was repeated, one side only and when I enquired: 'there is nothing wrong is there?' got a snappy answer that I would have to ask the doctor. Who, by the way, I would not be seeing during such a routine control!
My point here is that a nurse is not a doctor and as such not qualified really to make any comment. It might have, in my opinion, been better to say something like: 'oh we need to re-do one of the photos as the image moved'. That merely implies that there may be a technical reason and definitely would not give you any idea that maybe something was wrong, or maybe they had seen something suspicious. I say this but at the same time, want to say how much respect I have for all people working in health care at the moment and I realize they are under a lot of pressure too, but all the same, it does not time to think before you speak does it?
The second set were completed and again another wait in the corridor, when she appeared for the third time to say the photos were ok and to ring my own GP in the morning.
My mind is now in overdrive, really ring tomorrow, normally I would wait for a few days and his assistant would ring me wouldn't she if something was wrong? The result was a disturbed night's sleep and the next morning the feeling of trepidation about making the phone call. This may sound pathetic, but I have read in many articles that virtually everyone has this feeling. Wanting to know, but at the same time, not wanting to either.
Eventually I did of course, because I know only too well that there is no point putting it off, you have to know. And I am very glad to say, everything was perfectly ok and next checkup in 2022. Phew !!!!
My point is, that I feel it is really important to think before we speak, especially in these tenser than normal times. Choose your words with more care. My story is just a simple example. But a lot of people are very on edge at the moment and sometimes a few simple words can have such an impact. So please everyone in all walks of life: 'think before you speak'.
I also want to say, and this is really important for every woman (or men too), who reads this blog: never wait if you think anything might be wrong or unusual, to take steps immediately to see your doctor. Putting things off or ignoring can have very huge consequences. These days, the sooner you go, the sooner action can be taken if needed and with the huge variety of therapies, things that might have 'killed' you a few years ago, can now be healed. Isn't it important then never to wait? Exactly.
The old saying: 'better to be safe than sorry' is so relevant isn't it?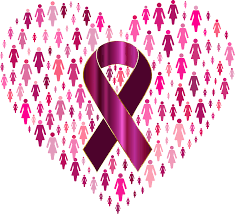 Images: Google