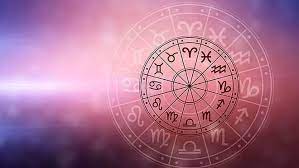 Yesterday, when I read my daily horoscope and tarot reading, it warned me that the day was going to be frustrating and challenging concerning finances and plans. How true was that!
It all started when my washing machine decided after 9 years of daily faithful service it was time to say goodbye and the motor stopped. Ordering a new one online, if you know what you want, is easy-peasy these days. So, I did just that, taking the option for a new model which was slightly damaged for a much-reduced price, after all it said: thank you for helping the environment and saving the life of a perfectly good machine with slight damage. Sounds good doesn't it. I paid and within minutes got a confirmation back, that it would be delivered the next day.
I needed to remove the old one and place it outside so that it could be returned once the new one arrived and couldn't even untwist the tap and water connection. Thanks to a great friend who came and helped, all ready to go, old machine outside for re-cycling and eagerly awaiting the arrival of the new one.
I started to get slightly worried and sorry if this sounds racist, when I read that driver Mehmet was on his way and would deliver to the door stop. I thought they were going to install, which is normally the case ordering from this company, but sorry no, this was a slightly damaged machine and to the door delivery only. I thought, as my son was coming that afternoon, that to be honest, we would be able to install it together, I mean how hard is it to attach the hose for the wastewater and add the hose to the water tap? Child's play, yes?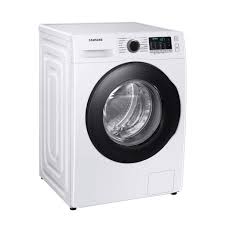 So, a van pulled up and Mehmet and his colleague were standing at the door with a huge box. I mean huge, it would never have gone through the front door. 'Fridge/freezer' he said. 'No', I replied, 'washing machine'. It was quite hard to convince them that this delivery was wrong, they got aggressive and stormed off muttering in some incomprehensible language, nearly knocking over my very large vintage terracotta pot with eucalyptus in the process. The packaging was left strewn on the street and all I could do was then get on the phone to find out what was wrong.
Thanks to a helpful person at the online store – Bol.com – the product was reported as 'refused at the door as the wrong product' and she phoned the supplier several times. This is unfortunately one of the problems becoming more and more apparent when Bol works with other partners, they are not as good as the service Bol provides. As I had already paid, I would have to wait for a refund, but no machine and the washing basket getting fuller. Because, let's be honest, you really miss a normal household appliance when they have gone and left you….
To cut a long story short, the lady from Bol called me back three times and she had put things into motion. Where the washing machine that I had ordered was, no idea but a pretty good guess would be that Mehmet and colleague were probably trying to deliver to the person waiting for the fridge/freezer.
My money would be refunded, and it was on my account next day and I ordered the same product, this time new and a little bit more expensive and they will deliver and install tomorrow and take my faithful old machine away, which has been out in the rain last night on the drive, poor thing!
It is a sign of the times that when things go well, they do, but any form of problem involves you in several hours on the phone and praying and hoping that things will be resolved and put right. The compensation email from the Bol partner has by the way still not been received as they were offering me a financial compensation for the 'f*** up'. Only fair!
Next issue: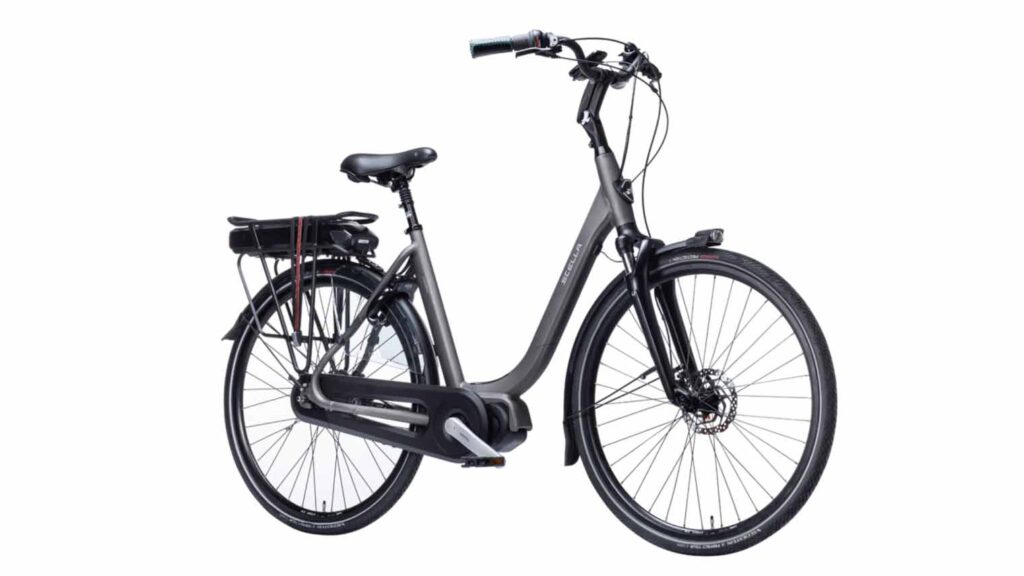 For a while I have been looking at getting a new e-bike and considering a couple of things. I have, as I have told you in earlier blogs had a total hip and knee replacement on opposite sides so being able to get on and off a bike in a sudden emergency is crucial and even though it seemed a simple exercise to find one, the phenomena of the 'frame size' came up. What the hell do they mean by that? Well simple, it's based on your height. So, all the easy get on/get off bikes are designed for poor old shrinking elderly people and the frame height is 49 cm which is basically a child's size. As I am 1,78m this is not the right one for me. Seems a bit judgmental don't you agree that the easy get on/get off bikes are small frames!
Anyway, one the best-known e-bike specialists (Stella) had got in touch with me and had arranged for one of their representatives to come to my home with a bus full of bikes in all sizes and models for me to try. Not only getting on and off but riding as well. It all sounded too good to be true and it was!
The time of the appointment was changed three times, same day luckily and when the man phoned me from the bus when he was literally in my street in front of my house asking whether or not he was at the right address, should have been the sign for me that this was not going to go well. He got here and managed to drive the 100 meters further to the parking spots and came to the door. I followed him out and he was huffing and puffing getting bikes out of his bus. A cocky little man from Amsterdam who then went on to moan about the long drive. I told him what I was looking for and virtually every model in the bus, he told me was unsuitable for me, because of my handicap. What handicap? Just that little bit of extra caution as I have other surgical parts in my body. I told him that I ride on the home trainer every week at the gym, and it was really important for me to be able to get off and on the bike safely and in an emergency, a sudden stop for example that I would not literally have to throw myself off the bike to get off. It was like talking to a complete idiot who treated me like a senile demented elderly person, making remarks all the time. I was well and truly p***** off by the whole procedure, let me tell you.
Eventually he got out a bike, which to be honest was very nice and sleek and said try this one. It was really difficult to get onto the saddle, which he then changed for a child size saddle (for goodness sake how dumb is this) and I said I could have a ride. 'Off you go' he said. 'Could you at least show me how the bike works?' I asked. He tutted and moaned a bit more and when I came back and I asked the price, this was much more expensive than I had been told on the phone and he had about a thousand excuses why the bike I was originally interested in would not be suitable for me. It was when he called me tall and force in stature (this is the polite version by the way) that I was done to be honest. A typical boring stupid little salesman who went through the normal bullshit and had nothing to say at all which was relevant to the entire idea suggested by Stella in the first place. He put all the bikes back into his bus and then came into the house. I had several questions which he did not really want to answer and when I asked about the special offers which Stella put out every single day on all social media, he told me that I should be grateful that he was offering me a better battery.
I was so grateful that my son was here and said: 'right we will think about it'. To that, this beastly little man (and such a good example of a man with small man syndrome), stood up and left the house. What a wanker (excuse the language, but he was).
My son was also spoken too like a nobody, this guy remarking on his Tesla car etc. which had nothing whatsoever to do with an e-bike and talking about me to him. No way!
My son rang Stella and told them that under no circumstances whatsoever will I even consider getting an e-bike from them. They were shocked by what had happened and asked my son: 'what do you expect us to do?'
Well Stella have a think about this for starters. Ensure that the people representing your company and visiting clients have a basic good idea about normal manners and grace and realize that they are there to help a potential customer, not to 'slag them off with bullshit'. Not to try and be some cocky little nobody, when informing a potential client about the possibilities and which bike (from a large collection) would be a good investment for them. It's irrelevant if they had a long drive to come and visit and basically were then fed up because they did not make a sale, and he was very pushy about the battery offer only today and tomorrow. Come on how stupid do you think we are? It's downright insulting. If I was the CEO at Stella this guy would have been out of a job by 9am this morning!
Later when we were talking about it all, I was reminded about my horoscope that very morning about encountering difficulties and obstruction on financial matters. That it would be a frustrating day. It was.
So, my advice, take notice of messages you receive (horoscopes or whatever) and I know many people don't believe them, but always read them. There is some truth in that kind of synchronicity. Always!