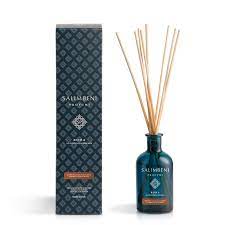 I thought I would start this week on a positive note and write a blog which I hope you will find interesting. Not a moan about this and that but about the discovery of something really lovely!
Recently on the socials, the Italian based firm Salimbeni have been advertising their perfumes, reed diffusers and saying, 'once you try you will want more'. They even offered free trial samples where you only paid the postage and when another offer came up to try three of their reed diffusers I jumped at the chance. I have to say it was a bit tricky as my country (and why I don't know) wasn't in the choice list, so I sent a quick IG message asking if it was available here too? A very helpful friendly reply and this is quite a treat in this day and age, when you seem to spend more time on chasing things up or complaining.
So, Alice Almeida, the Customer Service at Salimbeni replied immediately and said: yes, and she would be happy to take care of things. Would I send my details and she would email me a link to pay (Euro 27, — for three 100 ml bottles) and the postage was free. It literally all took less than a couple of minutes and within two days, they arrived. This is customer service and how it should be.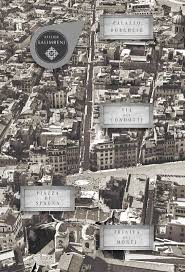 I have three different perfumes. Respiro di Mare (which means 'breath of the sea') which is now in my bathroom and smells divine. It's not overpowering, just lovely and refreshing and conjures up thoughts of the Italian coastline, Portofino, waves, freshness, wind – just perfect for bathrooms.
The others are 'Erbe Aromatiche' obviously Aromatic Herbs and 'Fico dell' Elba' (Fig trees of Elba). I have actually been to this island off the Italian coast and it's beautiful and I instantly see an image in my mind of brilliant blue skies and sea, sunshine, figs and sweet ripe melons.
Salimbeni is based in the heart of Rome, Italy just off the Palazzo Borghese for those of you who are familiar. They say they only chose the very best certified quality materials, and the Master Perfumer composes the elements with wise skill to create excellent perfumes. He (or she) does, I can vouch for that!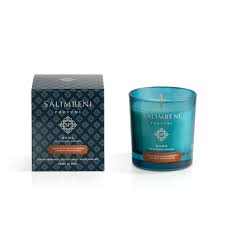 Apart from reed diffusers, there are waxed soy candles, car refreshers and one of the most exciting things, an intense Cologne or as I prefer to say, Eau de Parfum. This is comprised of five non invasives aromas to wear on the body, but with a strong personality. I have a sample of the Elisir (Elixir) di Bergamotto (Bergamot) and it the most sensational perfume I have smelled in a long time. The first aroma is delicate but powerful and lasts all day. Not overpowering but present and I love it. And will definitely be ordering it next time around.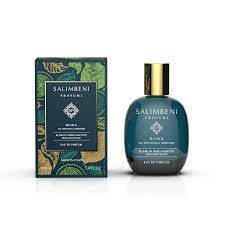 Often perfumes can smell 'cheap' which really means that their ingredients are sub-standard, and the more expensive ones reiterate the phrase: 'you pay for what you get'. True. Quality comes at a price, but there is nothing worse than having an overpowering cheap smelling perfume and people almost backing away if and when you come close. Surely everyone would want to feel that they are eluding a perfume which tantalizes the senses.
I am impressed and being a big fan too of Rituals, I have to say: 'move over Rituals' some very big competition coming from Salimbeni.
I personally love the Italian language, it's one of my favorites and love the country too. The words flow like waves on a sea, sensual and sexy. And that sort of describes the perfumes by Salimbeni. Sensual, sexy, and just delicious.
If you are interested in their products and want to have a look at their range and website: go to: www.salimbeniprofumi.eu or if you are lucky enough to be in Rome, pop along to the Via Fontanella Borghese 74 in Roma, 00186 and visit the shop itself. I guarantee you will not leave without a bag of something. It makes me want to get on a plane and go and sample all the aromas made here.
Can't wait to try and other perfumes too!