EMPATHY OR SYMPATHY?
Although you may think it is not so, there is a big difference between the words 'empathy' or 'sympathy'.
So before I go any further, I will quote from the Oxford English Dictionary, the actual meaning of the words:
Empathy: is the ability to understand and share the feelings of another.
Sympathy: is the feeling of sorrow or pity for someone else's misfortune. Understanding between people, a common feeling. The state or fact of responding in a way similar or corresponding to an action elsewhere.
At first glance you may be thinking, this is perhaps all the same. But it is not.
If someone tells you something which has happened to them which has an effect on them, by offering them sympathy you simple join into their energy and pity them.
It is so much better in such circumstances to offer them empathy. This is saying; thank you for telling me about your problems. I understand how you are feeling. In this way, you are then not pitying them but supporting them by the fact you confirm you know how they are feeling. The energy is completely different then.
Many people confuse the two words, which is quite understandable. But there is a difference and maybe it is something for you to think about when a friend shares a confidence with you, tells you about something that has overcome them, a sad story, a loss of something. When you give them empathy you are offering so much more support to them, than when you offer them pity.
There are of course many stories, which I could refer to, or a lot of quotes about this subject, but one of the best ones is from the app CALM.
EMPATHY IS:
SEEING with the eyes of another
LISTENING with the ears of another
And FEELING with the heart of another
Another nice quote is from Barack Obama:
He said: 'listening to stand in somebody else's shoes, to see through their eyes, that is how peace begins. And it is up to you to make that happen. Empathy is a quality of character than can change the world'.
I am going to keep this blog short today, mainly because it's only just after 10 am and here in The Netherlands, have a summer heat wave on the go. The temperature is climbing and already 25oC. The next few days are going to be scorchers, with temperatures rising up to about 40oC.
Whichever part of the world you live in, you may be thinking 'is that all?' But living in a country where a lot is under sea level and the amount of water in lakes and canals, this hot weather creates a very hot and humid sauna effect.
My advice today is starting your week in a peaceful and restful way. Don't rush, why should you really? Plan things that you have time to walk instead of run. Drink plenty of fresh cool water. Take care and also take care of others.
And give some thought to the word 'empathy'.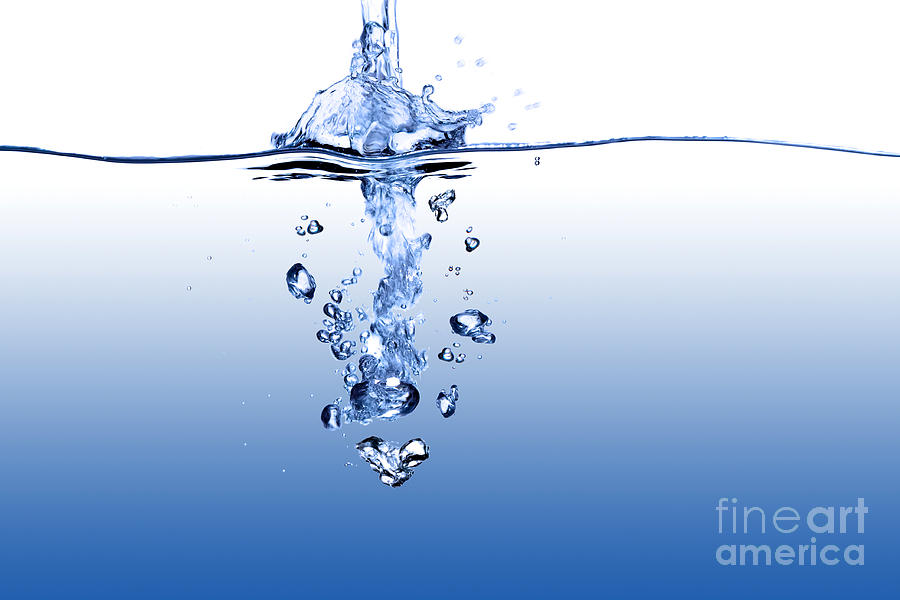 Image: Running Water by Richard Thomas – Fine Art America
Quotes from Google