FATHER CHRISTMAS/SANTA CLAUS
United Kingdom and North America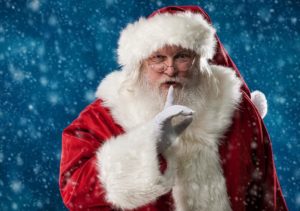 Well, this is the one for me, the one I know the most about, having been born and bred in England. I just loved Christmas as a child, and still do really, even though a little bit of the sparkle has gone since I grew up.
But we are all a child a heart and the minute I see Christmas trees, holly and decorations, I am, deep inside, that same child who loves Christmas
As I said in my blog about the Netherlands, when I came to live here, no one really bothered about Christmas, but now it is a big event.
So what is all about:
Well, each and every child is told at a very early age about Father Christmas and that he lives at the North Pole. There with his family of eleves, he spends the entire year making toys for children. Everyone sends off a letter to him to tell him if they have been 'naughty or nice' and you are on THE LIST. Father Christmas checks it twice, remember the famous song, and on Christmas Eve (24thDecember) he departs with an immense sack of toys, a sleigh and reindeer all over the world. Magic happens, he can go down chimneys, through fireplaces and is able to put a present by every single Christmas tree, which is all decorated with baubles, tinsel, glitter and lights. Every child leaves him a mince pie and a glass of milk and perhaps something for the reindeer and miraculously he gets around the entire world all in one night.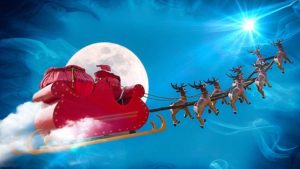 I remember it well as a child, the most exciting time of the year, even better than birthdays. Yes, really.
So let's talk a bit first about the history of Father Christmas or Santa Claus.
The first records about Father Christmas date back to the 15thCentury. The figure as we know him today was developed in the Victorian period. Originally the Puritan controlled English Government tried unsuccessfully to abolish Father Christmas but the Royalist supporters, linked the tradition not only to gift-bringing and giving, but also to days of feasting, drinking and good cheer.  It was actually in Victorian times, Father Christmas was accepted as a 'person' who was more associated with children than adults. The myth of Santa Claus (which originated from America) came to England in 1850 and has grown a lot since that date. There is really no difference anymore about the different names, Father Christmas or Santa Claus, both are now accepted as being the same.
Father Christmas is now personified as being a jolly, slightly overweight man, in a red hooded cloak, trimmed with white fur. He has white hair and a long white beard. Always carried a large sack of presents of course! Remember?
On Christmas Eve we would usually go to the cinema for the latest Disney film. The one etched in my memory the most was Sleeping Beauty and the magical fairies. As a small child, I really believed in it all. Going home on a bright starlight clear night, stopping at the phone box (yes probably many of you will not even remember them). We would phone my grandparents up north, wish them Merry Christmas, because my grandfather would be holding services at his church. I never really understood the true meaning of him being a non-conformist minister, it sounds as if he just wanted to do things a bit different in his church, Zion in Hyde, Cheshire, UK. Good for him, it is a bit like I am I suppose, I like to do things differently too, too many rules and regulations are something that I cannot do at all.
Then we would go home, have mince pies and of course a cuppa! Then off to bed, it was later than usual and there would be no visit from Father Christmas until all children are asleep.
Then the following morning I would be awake at about 5am, rush into our lounge and marvel at the piles and piles of presents. Waking my parents up, so totally over excited. My Mum would make tea, looking as is she was half asleep (well she was). Then we would open presents and no we never managed to save some for later. After breakfast the work would start for The Christmas Dinner. Usually my other grandparents were staying with us too. So it was all fun, I thought. I would play with all the new things whilst there was a hive of activity in the kitchen.
Christmas dinner or a very late lunch was just before the Queen's speech at 3pm. It was not done to miss that! And when you think she is 93 now and still giving our her Christmas Message, it's quite a remarkable thing isn't it.
Back to Father Christmas, when all the presents are delivered he and a very tired group of reindeer travel back to the North Pole, until next year.
I think that this tradition is similar in many European countries too, but I would love some feedback from you please readers. Subscribers to my RSS fed. Please share your story. One thing I remember when I had my own children was that it was a real major task each and every year, splitting the presents between Sinterklaas and Christmas. I always tried to have a theme each year, and everyone would get something relating to that theme. From socks to watches, from perfume to aftershave.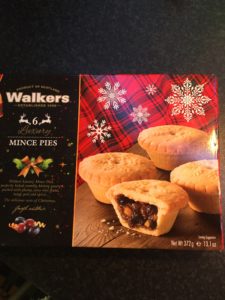 And there is one thing I just have to have each and every Christmas and that is a mince pie. My mother used to make the best ever. She was really good at shortcrust pastry. Mincemeat for those who have never heard of it, is a mixture of dried fruits, suet and sometimes nuts. You make a pie of pastry (small), fill it, place a topping on and bake. My Christmas box has arrived this morning from the British Corner Shop in the UK and I will take a photo and add to the blog, so you can see for yourselves. So heaven from now, on each and every coffee break, no one else eats them and I have 12, for the 12 Days of Christmas, like the famous song. And a Christmas Cake and Christmas Pudding. I am all sorted out this year.
So miss 'Marks and Spencers' here in The Hague, that was always a day out with my son, shopping and having so many bags from there, we had to always take them back to the car before carrying on. Because believe me there is absolutely no chocolate anywhere in the world, like Cadbury's.
On Friday this week a friend is coming for the day and we will go to the Christmas Market at the garden centre, the largest in Holland.
So wherever you are in this world, which ever way you celebrate, just a final message to finish off these two blogs.
I wish you all a very 'Merry Christmas and a Happy New Year'. Thank you to all my readers for all your support this year, the huge amount of reactions I have had from all of you. I have tried as much as possible to reply to all of them. If you want to ask me something specifically or something you do not want to share in the feed, you can. Just send me an email to wordpassion12@gmail.com. Please mark it personal though I get on average about 200-300 each and every day.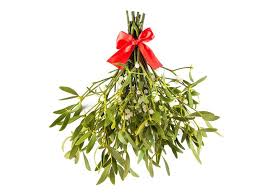 Make sure you kiss all your loved ones this year under the Mistletoe. (The blog about this is in the feed December 2017)