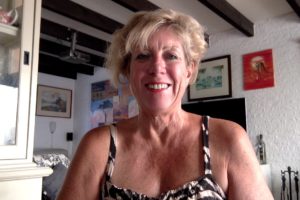 Coming soon!
This is a photo I took yesterday (30th August 2018) whilst working on my latest project. A new book. The title is: The Art of Confessions.
Another fictional novel with eight different characters. I am actually working with special writer's software at the moment, so that everyone has their own story and then it will be all woven together to form my latest book. Having great fun with it, it's totally different than other books written by me. The cover has already been designed by one of my friends – Annette Barel. She made it for me last week and the amazing thing is, that despite the fact she did not know a lot of details about the story, the entire picture has really depicted what it is all about.
Working steadily on every day. This is the actual spot I work from in my house, on my MacBook at the table in my room. So I thought I would share with you all. Still enjoying a marvelous summer here in the Netherlands as August draws to a close and September begins.
Watch this space, all will be revealed in good time. Still a lot to write and it is fun seeing how the characters interact with one another.
Hope to publish before the end of the year.
And here are Annette and I in deep discussion about the book (later that day).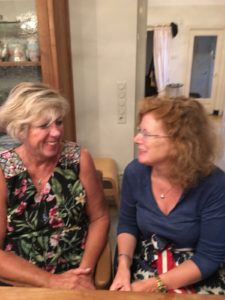 PS. STOP PRESS 5th September 2018
DECIDED TO ADAPT THE TITLE TO: THE ART OF CONFESSIONS. No idea why, it just fitted in better with how the story is developing. It is interesting to actually see how the cover is changing too. It is finished and ready, but still changing. Magical as if it is alive with the story.