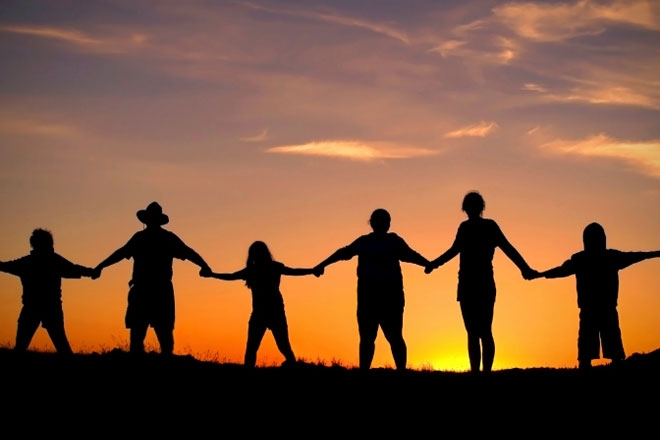 The other day, during a discussion over coffee, someone talked about the word – Tolerant. It all sort of started with something that hit the headlines here in The Netherlands about the fires on NYE in Scheveningen (on the North Sea coastline) near to The Hague.
Over many years, people who live on one side of the harbour entrance, live in Scheveningen, on the other side it is Duindorp. There is such rivalry when it comes to the building of the fire, which is set alight on the beach on NYE by both sides.
Now fires on such occasions is nothing new, but this year a record number of wooden pallets/crates were used to build gi-normous constructions on either side of the harbour. Now NYE is quite something else here in The Netherlands. Over the top I think is the best way to describe it. Recently films on You Tube showed fireworks here on a typical NYE and it looked like a war zone. People have really had enough and all through the year there are endless discussions on whether or not it should be banned, completely, the stopping of illegal firewords, firework free zones marked out in major cities. And so on, all discussions and very little actual action Is actually taken.
This NYE, a sudden sea wind meant that the pile of pallets/crates was seriously on fire and sparks and flames were blowing over the entire neighborhood. Totally out of control, there was nothing anyone could do. The damage is intense, from cars, to homes, clothing, people running for shelter as' balls of fire' and 'hot sparks' literally dropped from the sky.
Even more discussions about who is responsible? The mayor for not stopping it, knowing that the height of the fire before it was even lit, was way beyond the normal sensible limitations, the Fire Brigade, the Police and as if ever so, the final say about who is responsible gets passed around. This is called: 'passing the buck' around until everyone literally does not know anymore who is eventually responsible. In other words, no one actually has an answer or is willing to step up and say so. So let's literally sweep the entire mess under a huge carpet.
But coming back to my word Tolerant. I looked up its meaning, as I often do and it says:
Tolerant: The ability of willingness to tolerate the existence of opinions or behaviour that one dislikes or disagrees with…
Well there you have it then!
Or: the capacity to endure continued subjection to something such as a drug or environmental conditions without adverse reactions.
My friend remarked over his coffee that being tolerant means that we have just become scared of saying what we think. We just go along with things and as such we are tolerant. Tolerance has become fear. From a positive thought to a negative one.
Food for thought isn't it?
So are all the people in the USA being tolerant when local governmental offices have been closed down and they have not received any salary, just because 'tpothus' has decided that in his narcissistic way, that damned wall is going to be built between the US/Mexican borders no matter what his senate or other governmental officials say. Majority or not, he is having the final say whatever the consequences. What about asking what his fellow citizens think? Is anyone listening to them at all? No, I think is the answer and there you have my word again: tolerant (or tolerance as it is in this sentence).
So why are we all being so tolerant? That is my question and thought today, as life returns to normal after the Festive Season. Schools begin again and on this morning's main news, there HE is again, carping on once more about his wall and that it is going to be built of steel! Does anyone really care? Why is the US going to such expense, surely there must be a peaceful way and the money spent on projects which are much more urgent and needy? USD 15 billion for a wall (and they expect now that the costs will be more in the region of USD 33 billion – er what?), when you think what a huge worldwide subject, which it was in 1989, when the wall built many years ago between West and East Germany was knocked down. I am sorry I just don't get it at all. Can someone please explain? What is the point?
Is tolerance now another word for fear? Fear to speak out and say what you think? Or do we all just keep running along with public opinion? No matter what we think? Basically yes, we do!
How much longer are people all over the world going to be tolerant? This world is in a big mess. Any fool can see that and basically we all do nothing about it.
Why aren't big influencers taking more of a stand? Speaking out more? We have become tolerant of far too much on a huge number of subjects.
Going back to the situation here in The Netherlands about the NYE fire a lot of the victims are uniting as one front. They are speaking out about the damage of their property and would you believe it, the major who has been saying nothing than: 'I will wait to see the results of the general enquiry about the incident' turns out to be the person sitting on the committee for said enquiry. For goodness sake! Where is her empathy for the people who have suffered? Talk about biased.
Maybe the word – Tolerant – is something we should all think about this January, the first month of a new year. Is it time maybe to speak out about the things we do not agree with? This does not have to such a trending topic, like the wall between Mexico and the USA, or even about a fire in one town in one very small country. It is so much more than that.
If there is something that you do not agree with and accept purely because you are afraid to speak out about it, maybe this is the moment to find some courage and do just that?
Are you just being tolerant of a situation, person, of thing you basically do not agree with? Are you afraid of speaking out then?
Isn't it time? You remember the old trusted saying: that a ripple in the ocean is the beginning of a wave. How true is that?
Maybe it is time for people to say more about what they think and stand up more for themselves. Perhaps we have all been far too tolerant for far too long? I think so do you?
Image: Google Images