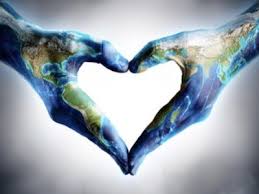 The inspiration for today's blog actually came from actor Will Smith when I read on his post on the socials this morning: 6+3 =9 but also 5+4 =9 so, respect each other's opinions. How true is that?
I actually feel that with this ongoing pandemic and the fact that there seems to be no opportunity to get back to a normal life anymore, has had a very deep effect on all of us, every single one of us!
I try not to listen to the news anymore because to be honest I really don't know what to believe and what is the truth, what is fake news (and there is a lot of that flying around in the atmosphere), how the numbers are calculated and the lack of taking and making decisions, which are right for everyone. Of course, we all realize that the virus Covid-19 is a terrible virus which took the entire world into its grasp and then people spent not only a huge amount of money to make a vaccine, so that people would stop dying or becoming ill with it – but I feel at the moment as if it has driven the entire world into a state of complete madness. Let me just say for those of you who have lost family, friends or colleagues, you have my deepest sympathy. Always.
But taking for example how things are at this moment in The Netherlands, which after all is part of Europe, it seems to be that we cannot even make a decision in line with our neighboring countries anymore. It's almost like, 'a free for all', with the EEC and other European agencies all making a whole big hotch-potch of everything. Curfews which at the time when they were announced and made obligatory and we were told that there was absolutely no way the times could be changed, have for some or other obscure reason been changed now, to take into account that the clocks go forward at the weekend. I seem to recall last year a decision was made not to change the clocks around anymore, but that decision seems to have gone by the wayside and not relevant anymore. Why?
The vaccination program is a complete and utter fiasco here in The Netherlands. A population of 17 million and we have just gone over the 2 million people vaccinated. The vaccine has been available for months now and we actually were the last in Europe to start. Why?
And all these questions completely 'bog you down' in the end. One thing I know for sure is that fear is power. So, when you put a lot of fear out in the world, you gain control and generally make people afraid. Then to such an extent that you virtually rob them of their personality. Their spontaneity. Their authenticity. Being their true selves. Why?
A lot of people around the world are offering their thoughts on this whole situation, from a worldwide re-set to a 'culling' of world population numbers (and that is a dreadful thought). But as people become more aware of their own divine being, it is more or less a logical thought, they will then become stronger being their own person with their own opinion. That is what I think personally, is the only way to move onto into the next step of our evolution.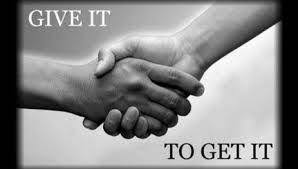 Unless you have been hiding down in a cave or been blind to the changes that have taken place since a major turning point in 2012 (21.12.2012) to be exact, I cannot imagine that anyone reading this blog has not noticed the synchronicity or signs which appear almost on a daily basis. Also, part of this is the natural disasters taking place around the world too. It is a major wake-up call believe me! And what are we going to do about it, not only as the collective, but also as individuals too.
Big question and many answers.
I think and I have tried to do this for quite some time now, is to stay close to yourself and centered. I do daily meditations (sometimes during the day) but mostly just before going to sleep at night. Unwinding, clearing my mind and body from all the negativity from the day. By negativity I mean, all the things that I heard that I really did not want to. It is not 'sticking your head in the sand' but learning to filter what is actually important and what is said just for the sake of saying something. Big difference.
If you keep yourself true to the path you are walking and following the dream that you have for yourself, believe me many saboteurs will cross your path regularly. Either you take notice of them or not. Not: allows you to continue on your journey regardless. There is never a smooth road, bumps, cracks and obstacles all along the way, but do you allow them to influence you? Remember your choice, not someone else's and you know what is right for you, if you listen to your inner voice.
Whilst I agree with taking care under the present circumstances, that does not mean that you have to totally lose your own self-esteem. We may be very restricted but at the same time, how long have we all complained of not having time? Learn to appreciate the smaller things in life. Is it really THAT important to go shopping, apart from the essentials? You can do virtually everything online and a lot of smart entrepreneurs have ensured that you can go to the shops by appointment and have your own little moment of space there if shopping is your thing. Definitely not mine, because I am good at the online stuff.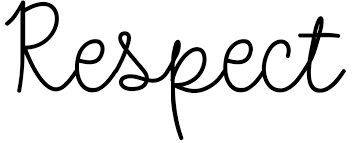 And then coming back to Will Smith and his words which are really quite important. Respect. Having respect for one another and being there for one another. There are many ways you can do it, if you want to. And that is then the question: do you want to?
Relationships with everyone are under strain at the moment. Mainly because people have had their 'freedom' taken away, but do you give up and give in. No!
Some friendships are really put to the test but saying 'sorry' is just as easy and remaining cross does absolutely nothing for you apart from filling you up with negativity.
Maybe the key word at the moment is RESPECT. I think so, do you?
It is time to move on from the 'I' to the 'We'.
Don't forget to change your clock tonight, into summertime (Northern Hemisphere) and autumn for the Southern.
IMAGES: GOOGLE