It's officially the begin of the Astrological Autumn and Equinox and I realized as I walked through the doors of the Catharina Hospital in Eindhoven today, 26th September 2019, that it is exactly one year and two days later than my first orthopaedic operation, a total hip replacement on the 24th September 2018. The planning had been that Remco van Wensen would do this operation but in the end it is Paul de Baat. Just a change around with the waiting lists. Paul and I had a quick phone call with one another beforehand, which I personally think is very important to at least establish a connection.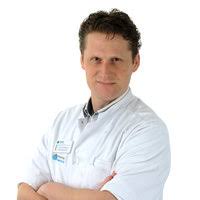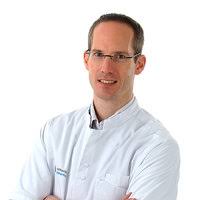 Thinking back: I remember that early Monday morning (24.9.2018) well. Arriving, as it is just starting to get light, into the totally empty car park in front of the hospital. Not all the lights are on inside, the hospital is still resting from the night. The only person visible in an empty entrance area, behind the reception desk.
I am not feeling nervous just accepting the fact that the moment has arrived and in a few hours, a badly damaged hip will have been replaced by bright shiny new parts and eventually the pain I had, will go.
Checking in as normal and then another short wait before I am wheeled off into the Operating Area. One of the things I thought is amusing, is that this area is called: 'The holding area!' Just like at Schiphol airport the same name, where planes are waiting to take off. I seem to be the last to arrive. There are many patients already here and I am the first to be on my way to theatre. Last in, first out! But this is a big hospital with many specialities. This is the first time for me to actually be in this area, as before I was in the special designated heart centre.
Final checks, IV drip in place and now ready to go in Operating Theatre 16. You already know what is going to happen, and I find personally the best idea is just to let go and trust the people who are trained to do this work.
I have an epidural and sedation and know nothing more until I wake several hours later. The operation is a success. It's been difficult, lost a lot of blood, but the new hip is in place and I am off to another area called Recovery.
The wonderful thing about the choice for an epidural and sedation is that you are awake and feel fine, no nausea. There is no pain at this stage, as the feeling has not completely returned to your lower body area. It's not long before I am taken up to the ward on the 10th floor. Good, I have a wonderful view from the window across Eindhoven towards the airport where I can see planes taking off and landing.
When the feeling does eventually return, it is controlled by pretty strong opiate painkillers. By next morning I can sit on my bed and stand up. Its scary believe me, but in fact the hip is now perfect and can support my total body weight. Just the fact that there has been intensive surgery and there is a large wound, feels sore, bruised and painful.
Three days later, I am discharged and go home to continue my recovery. It is amazing to see how each day literally is another step and things become easier. Stitches, or I should say staples will be removed in 10 days time or so and in 6 weeks back for a control, an X-ray and see how I am getting along.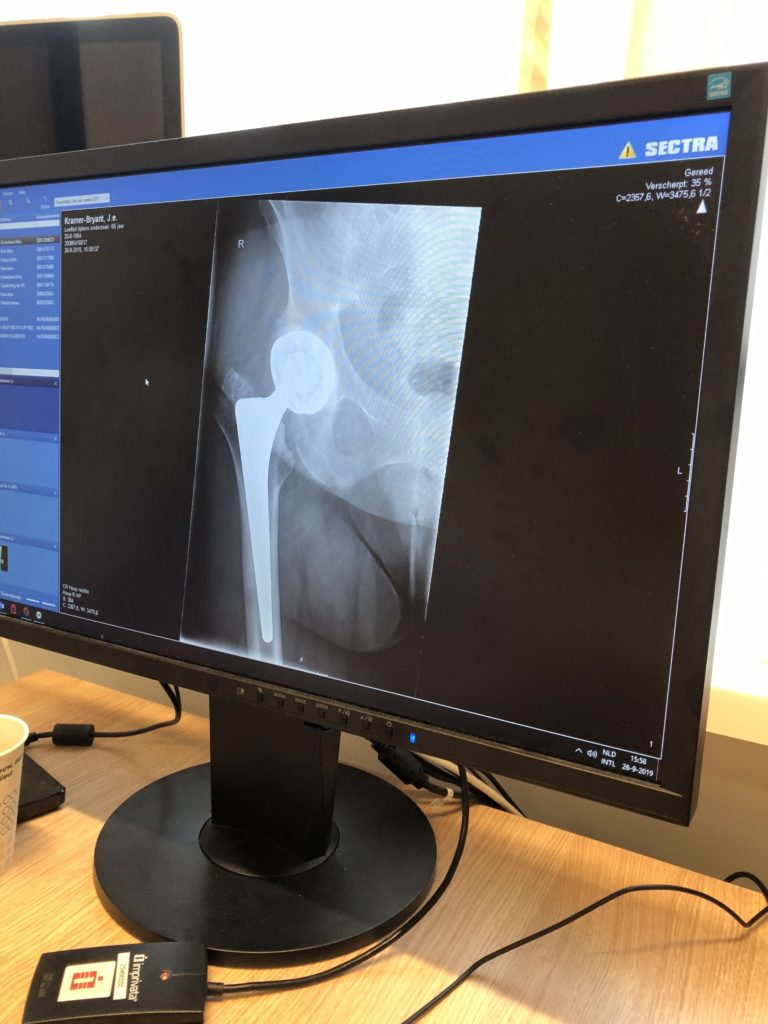 At this stage I did not realize that this operation would be the first of three.
Well if there is one thing you have to be pretty sure about, is that no matter what or how you feel, each and every day, you try and move a little bit better. I am supported by crutches and truly find a difference every day. Things I could not do at first have become easier. After all the initial problem has been solved, it's just a question of time for muscles and tendons to be less painful and start getting strong again.
Even though you can control the pain by using strong opiate painkillers, I realize fully that the sooner you can cut back or even stop is better. My own determination is so much stronger and no side effects anymore.
It is all about personal mindset.
I begin a fairly rigorous and extensive training schedule with the local physiotherapist Michelle Roos from Fit and Fysio in Dirksland and although I almost feel like a slug the first time on the treadmill, I really notice as the days and weeks go by that I am getting not only fitter, but the muscles are gaining strength. My heart rate which we have been monitoring every time is just getter better and better. More effort does not mean that my heart rate suddenly goes up.
There is a slight problem with this therapeutic plan because I cannot do some of the exercises because of intense pain in my left knee. Opposite side to the new hip. During the next control at the hospital and some X-rays, there is some dramatic news. My knee needs replacing and pretty fast too. One big problem. During a fall with my dogs way back in 2003, I managed to break my leg in 4 places (now who do you know who could manage that?). A long titanium surgical pen is inserted into the tibia bone from knee to ankle and remained there for sixteen years. And now the only way forward is to have it removed before a new knee can be fitted.
Operation number 2 looms on the horizon and after all the pre-screening checks have been done, a date is set. 10th April 2019. Normally the removal of screws, plates and such like when bones have broken is not a major thing and I am planned into the afternoon session. Go through the whole procedure again and find myself back in Operating Theatre number 16 with Remco waiting for me this time around.
For some or other reason, after the epidural when I cannot feel anything anymore, the sedation is too light and I find myself in the middle of a sort of episode of DIY. Drills going, the sounds of hammers and such like and despite asking again and again if I can please go to sleep, give up and close my eyes and try and imagine myself on a beach somewhere in the Bahamas. It is a tough long operation, but the pin has been removed and I am having a temporary plaster cast fitted so that the bone can rest. Remco has had to do some pretty intense invasive surgery including that they make an opening into the tibia bone to get the pin out.
I can only say here that he is a miracle worker because to be honest I never thought they would get it out. And it's given to me to take home in a plastic bag, all cleaned up. Back into recovery and to the ward and then pain, which is so intense and dreadful that I am back down in the theatre that evening at nearly midnight. Just as luck would have it, the same anaesthetist is still on duty, Barbara Versyck. After copious amounts of more morphine and ketamine, the decision is made to give me a complete nerve block in the entire leg. The wounds are bleeding profusely and the once white plaster cast is going a shade of pink. Once she has done the block and believe me I did not feel a thing, I am pain free and manage to try and have a restless night, filled with all sorts of weird dreams and thoughts. At one stage I thought I actually saw my son standing by my bed and the thought crossed my mind, I am still alive or dead?
The following morning and the block is still working perfectly I am taken back down again for a new temporary cast. It is shocking actually to see how much the wounds have bled. To my amazement, and I really would have preferred to have stayed another night, I can go home early in the evening.
A long recovery then starts as the temporary cast is replaced by a proper one with the colour of my choice and I have it for two whole months. Using crutches all the time to move about, and trying to shower with a plastic bin bag on my leg, I spend the majority of my time on my special hospital like bed, which I have on loan, either in the house or in the garden as actually moving about is cumbersome but also extremely tiring. With a wheelchair too I can get about here at home as best I can.
On the 6th June, next check up and more X-rays and yes, the cast can go. Thank goodness, as the weather is getting warmer. My leg looks ultra thin and pale, whilst the rest of me is really tanned from sitting in the sun. It is such a strange feeling. However I have to continue to walk only using 50% of my body weight and still using crutches. Remco sets a date for the operation and with one final check up and once more going through the pre-screening sessions, in which Barbara is playing a role to make sure that this next time around, the sedation is such, that I do not hear or see a thing during the entire operation.
8th August 2019. And a lovely combination of numbers and astrological energy. It's the official opening of the Lion's Gate Portal today and being a Leo with the sun in my sign, seems the perfect day to have the 4th and hopefully final operation.
Everything goes well, and I am not even awake until I arrive in Recovery at the end of the afternoon. Actually I have great difficulty concentrating on what the nurses are saying as I feel as if I am still under heavy sedation and just before the end of the afternoon, on my way back up to the 10th floor and the ward.
By the time the physiotherapist arrives, as it is the intention to get out of bed and stand up with full weight on the new knee joint, I am miles away in a deep sleep and she just leaves the folder with some simple early exercises by my bed. A lot of powerful painkillers as this has been yet another big intense, invasive operation. All in a day's work as Remco would undoubtedly say himself, but for me as the patient, a bit different.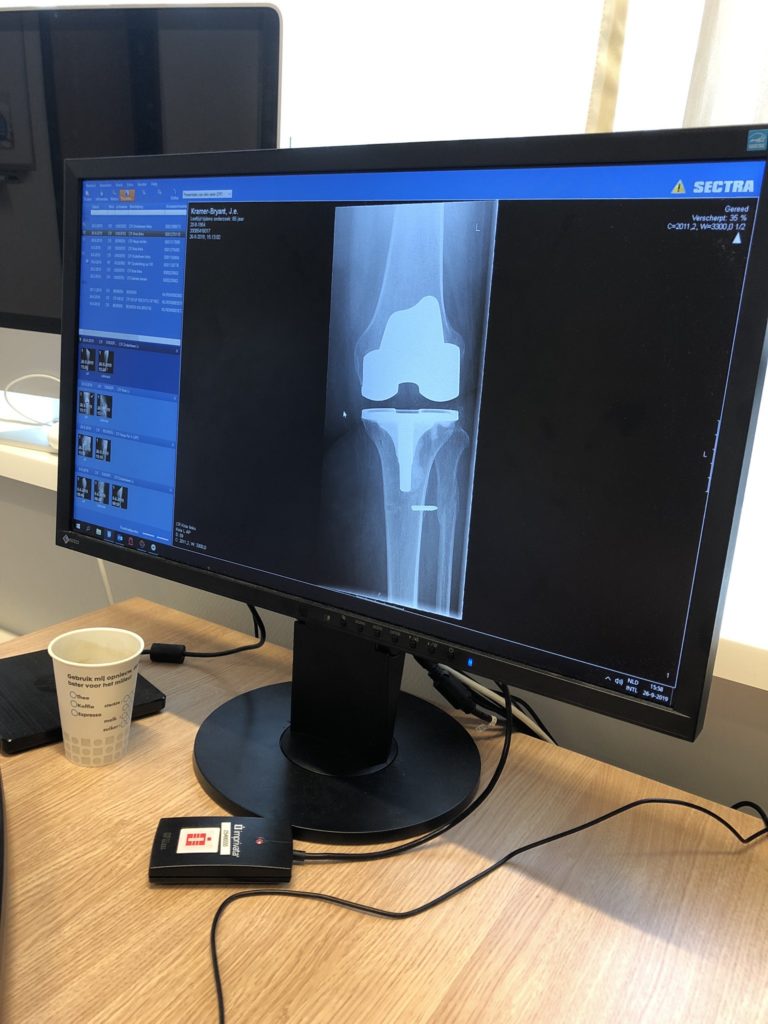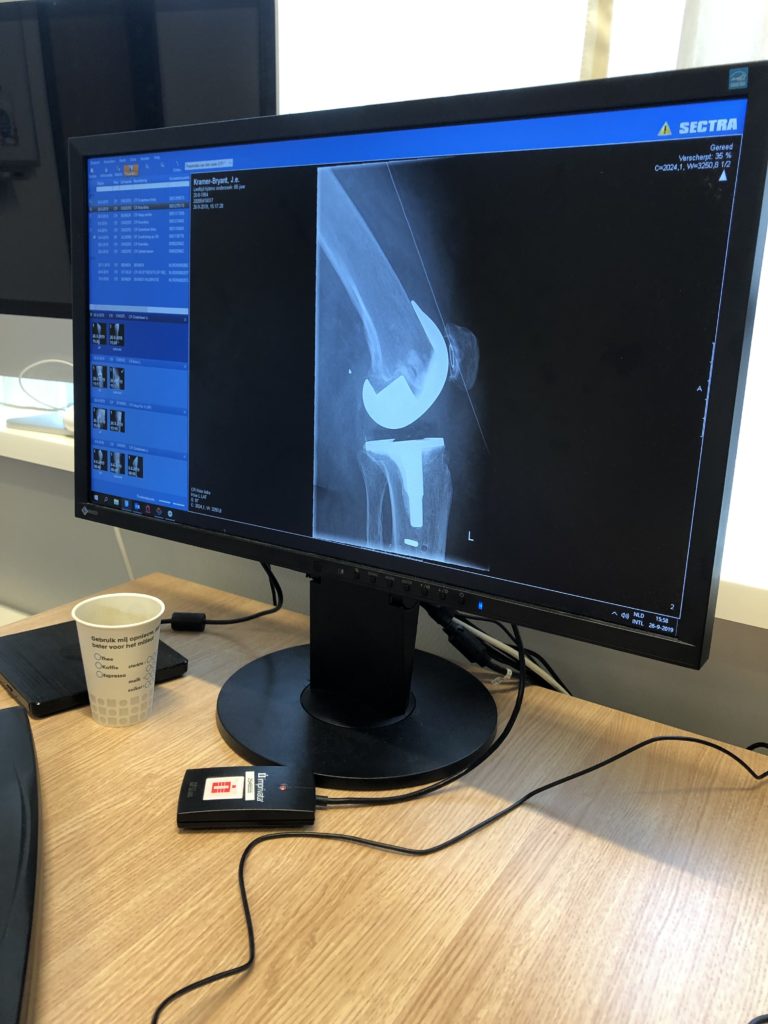 Next morning I am feeling much better and I have to get out of bed. It is such a strange feeling because although you know the new joint is far superior to the worn out one they have removed, it is still strange to stand up full weight on both legs and then find the courage to walk a few paces. You have to, to go to the bathroom for starters. In a bit of a crazy attempt to get back into bed I swing up my operated leg and nearly go through the ceiling with the pain. That really hurt and I need an extra dose of painkillers to get rid of the pain. The problem is that literally everything has been moved and tendons and muscles are so painful.
But it gets easier each and every day and once I have gone through the post operation routine physiotherapy here I can go home and do just that on Saturday 10th August.
43 staples on the wound, which is looking clean and dry and once removed by my local GP, it does not feel tight anymore. In the meantime two weeks have literally flown by and I have had physiotherapy twice a week here at home. We are making progress. Michelle and I, she has been with me right from the beginning, so our contact is strong and we talk a lot (too much sometimes).
7 Weeks later (26th September), back at Catharina Hospital again, check up post operation and loads of X-rays. Walking with two crutches is getting easier and easier and eventually I will go down to one, then none. At home I can manage easily sometimes without, but find when I have been sitting behind my laptop for too long, everything stiffens up and the first few paces are hard. However being so long in the small area of only my home and garden, suddenly being amongst a lot of people moving in all directions is strange.
Remco is pleased with my progress. His first comment was: 'well we made it, the new knee is fitted'. Yes we did for sure, his expertise and his courage to attempt to remove the, what we now call the 'offending' pin, has made this possible. A huge compliment to him for that. He asks me to make sure that I try and straighten my leg as much as possible, otherwise my knee will lock in a slightly bend position and he shows me how to straighten. Oh that was painful that final last push down to complete straightness which he did with my leg resting on his, as he pushed down on the knee. Working on the home trainer will help this a lot.
I think one of the most important things when you undergo this type, or really any type of surgery is that the connection between the doctor and his patient really is part of the story too. It is, as I wrote in my blogs with Lukas Dekker (my cardiologist at Catharina) about my heart ablation in May 2018, which was my first operation of the 4 in one year. There has to be a 'click' or connection between the doctor and patient, as this plays such a huge role in how, I as the patient, step into each and every operation. The more relaxed and trusting I can be makes my body so much more responsive to the surgery that Remco has carried out and believe me this had not been standard new knee replacement. This has been a really long tough story, which needed a lot of special extra mind- set and recovery. It has not been easy for sure, but I never lost faith, because I always knew in the end, that there would be a certain moment in time where I completely forget that my body now has two extra brand new shiny joints and that I will be fully mobile again. I may not be taking part in the New York Marathon or such like, but I would not have done that before anyway! Remco says that there is a huge difference between replacing hips and knees. Yes I can imagine that, but all the same, mobility and pain free movement is the key to success.
My goal was to get fitter and mobile once more. To be able to walk my dog along the dykes here in Zeeland, to be down on the beach with him again. To enjoy my granddaughter, who was born in February this year. To be able to walk comfortably wheeling her in her pram.
On that score I can only say I am on my way now big time. Today 3rd October was my first session, driving in my car for the first time since April this year, taking myself to the next village and having physiotherapy in the gym. As part of this blog, we decided to take some photos and as I was getting onto the home trainer for the first time, I suddenly turned the wheel full circle. Ouch that was painful but we were so distracted by the photo session going on and in the end I managed five whole minutes and also pedalling backwards. I could feel the stretching going on with every revolution and then managed three other pieces of apparatus including the leg press. It felt like such an achievement and Michelle remarked about how different my mind-set was today, as compared to when I started last time there, after the hip replacement. I have so much more confidence.
First physiotherapy session at Fit & Fysio in Dirksland with Michelle on the apparatus (3rd October 2019)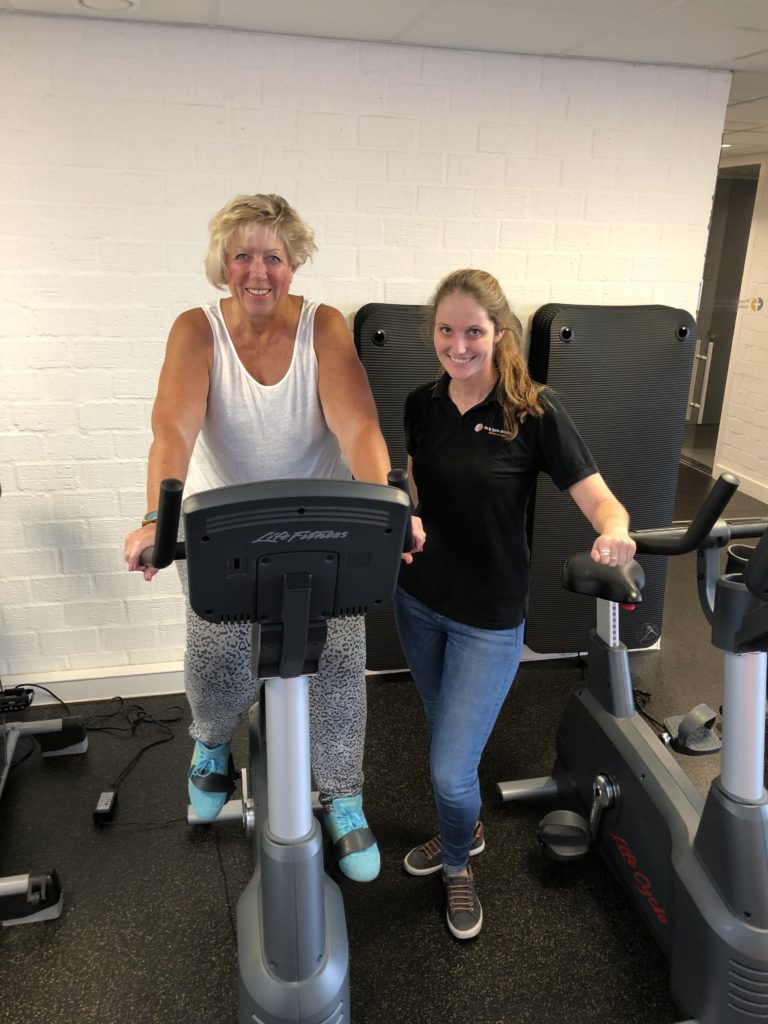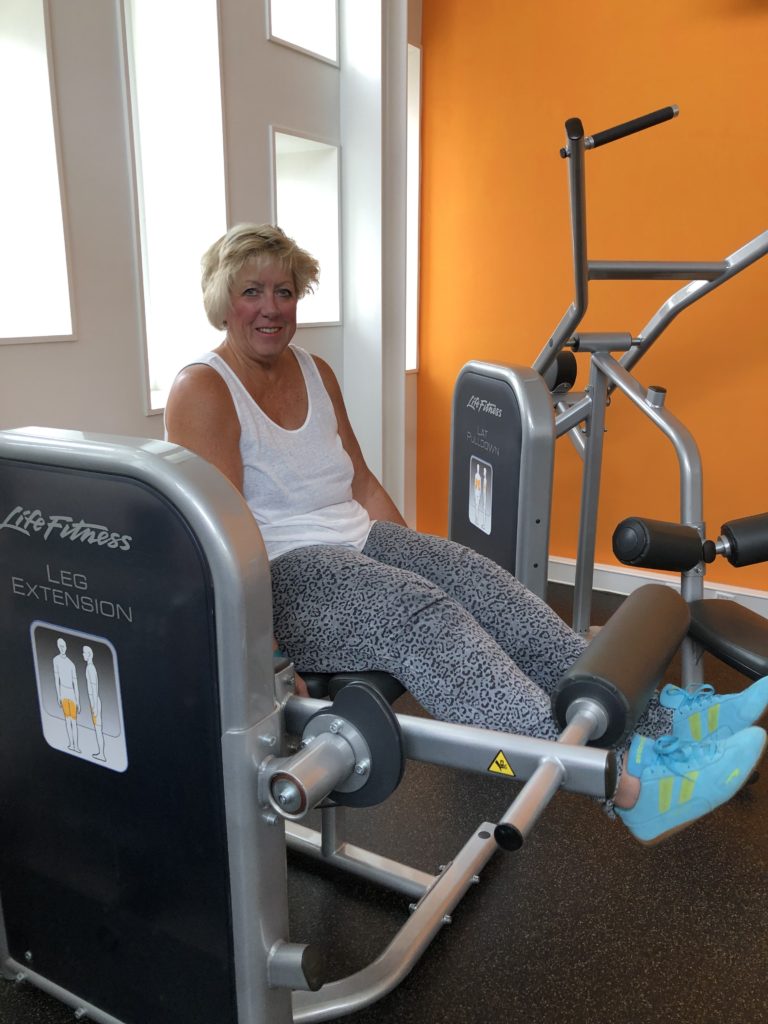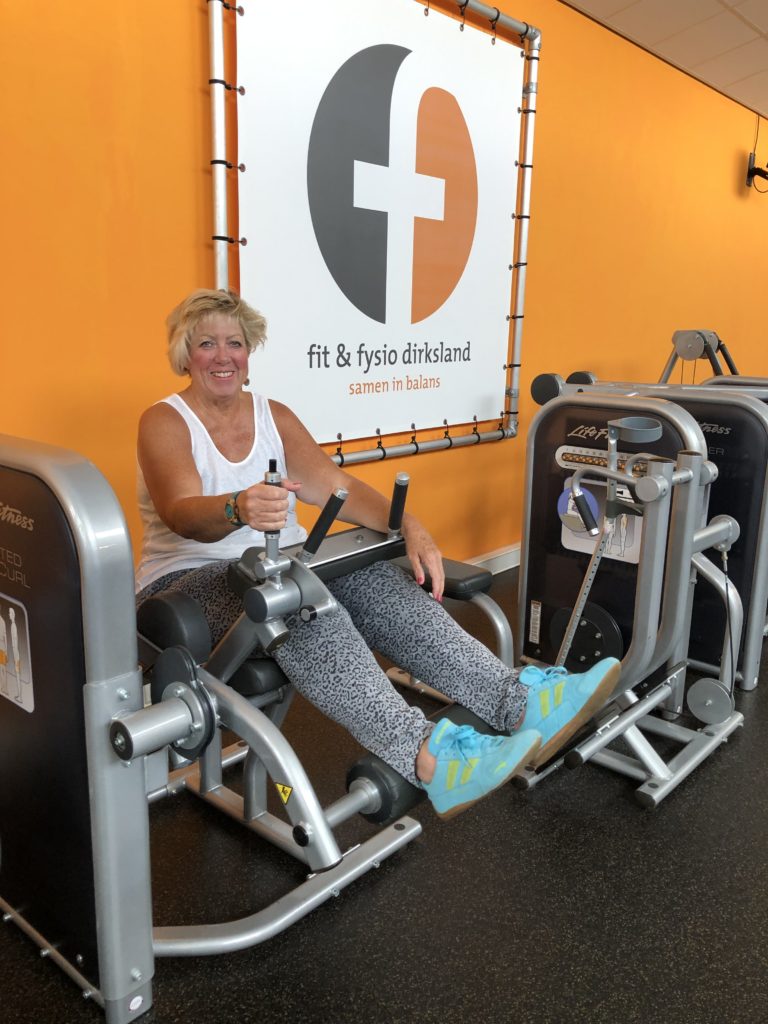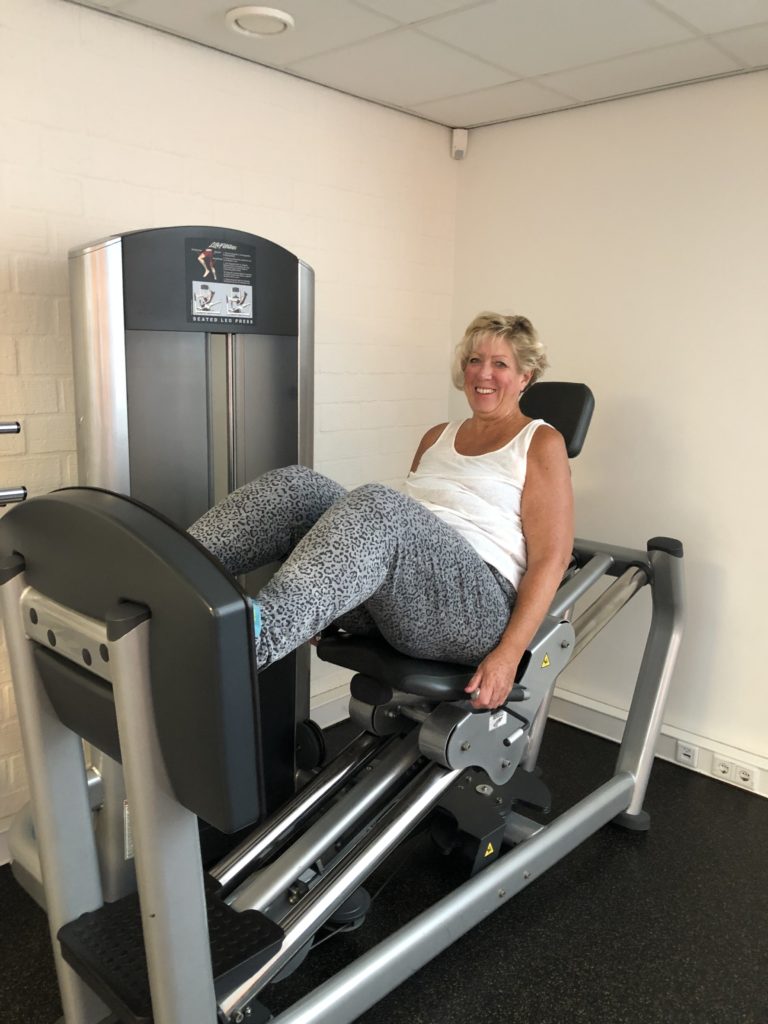 So a fantastic job well done Remco and Paul too of course, could not have got this far without you both and all your team at Catharina Hospital in Eindhoven.
Special thanks too for all the nursing staff on the orthopaedic ward, you are all really lovely.
Also enormous thanks to Michelle my physiotherapist from Fit & Fysio in Dirksland.
Will keep you posted on my progress. Dancing by Christmas? We shall see.
It's been quite a journey, but the end destination will be so worthwhile as I will have my mobility back again.
Jill Kramer © 18th October 2019
For more information on Orthopedics in the Eindhoven area go to:
www.orthopedie-grooteindhoven.nl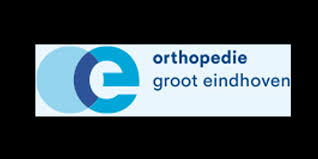 www.fitenfysiodirksland.nl
www.catharinaziekenhuis.nl
Images: Private Collection Jill Kramer, Catharina Hospital, Fit and Fysio Dirksland (copyright). Use of all the images in this blog is not permitted.
And then just one more photo and for the very squeamish, don't look, this is the pin Remco removed from my tibia bone!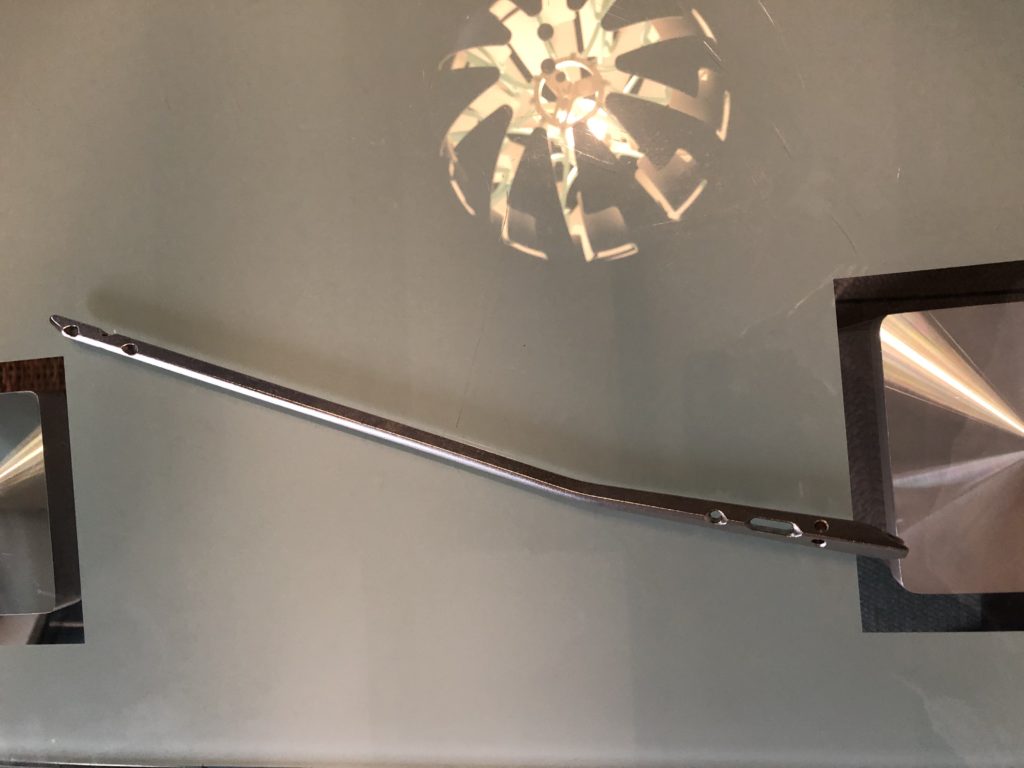 8th November 2019
A little update: Yesterday went for a check up at the hospital and pleased to report that everything is going very well. Sometimes I need to remind myself not to go too hard and slow down every now and again, remembering that this knee has to settle into my system too. Taking Remco's words to heart and will remind myself 'that Rome was not built in a day'. Onwards and upwards as they say. Next appointment August 2020.