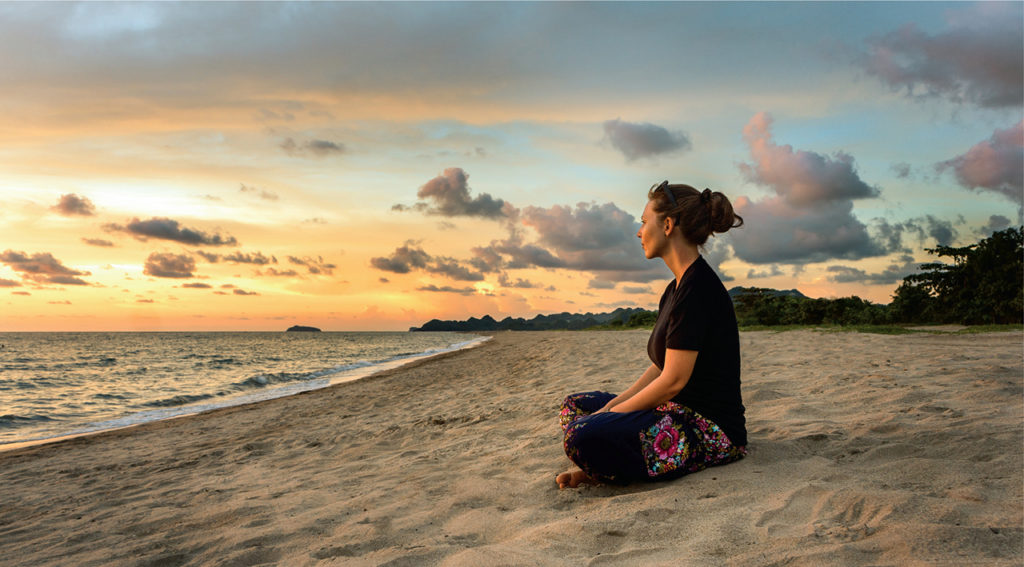 As many of you know from my previous blogs, I have been recovering over the past two months from a fairly difficult operation and in plaster (now removed thank goodness).
Even though I have not been so physically active as normal, I have been very active when it comes to my mind and my thinking. I downloaded an app, called CALM, a while ago and in one word: it's wonderful. A whole load of meditations, music, sleepy time stories, and other short courses to follow. Have to admit that I have never heard the end of a sleepy time story yet, because I always fall asleep, but it is great way to end your day. (I listen again the next day). Every single morning I have listened to the daily meditation (often very early at 5 am and such like) given by Tamara Levitt. It's only 10 minutes and so easy to do if you say, perhaps set your alarm a little bit earlier than usual. Every day has a different theme and it basically concentrates on relaxing your physical body and concentrating on your breathing. Isn't that a great way to start the day?
Now yes, breathing is one of our basic body functions and we do it naturally every single second of our lives, without giving it much thought.
It is however, surprising how many people do not really breathe properly, because basically we are in a rush all the time. Often shallow breaths do not really give the body or our mind a lot of energy. It is only when you stop and try to breathe in a different way; you start to see the benefits. So I have been training for a while now on taking really deep breaths, and exhaling slowly. One thing I learnt was about the small pause between our breaths. You may be wondering what I am talking about but just sit down and relax. Take a deep breath in through your nose, pause and then exhale slowly. Notice the pause that occurs naturally, before you breathe in, as you hold your breath and then breathe out whilst you do this repeatedly a couple of times. Feel the sensation of the cool air entering the nostrils and the warm air then leaving. It is quite something to think about.
In some countries of the world they are now teaching children the art of meditation. Good, this is something we should all learn because a little bit of meditation on a daily basis is so beneficial. Why do I say this? Well I have done a number of special online workshops over the past two months, run by the well-known Deepak Chopra (together with Oprah Winfrey) and another with Roger Gabriel (from the Chopra Centre).
These were actually free online courses, which were not only very interesting but also good for me (and you of course as well) as a person. It is proven medical fact that meditation is beneficial for so many things.
We all know that it brings both the body and mind into a quieter state. But the actual facts are: the heart begins to beat more slowly, our blood pressure can become lower, all sorts of beneficial hormones are released into the body. We feel calmer, less agitated, more relaxed and to be honest who would not want to try that? In studies done in the USA by well known institutions, it is now proven that meditation has a real benefit on our health and well-being. It can prevent a lot of disease like diabetes, obesity, some other forms of disease and why? Because meditation is beneficial for each and every one of the cells in our body. We feel better, so we not only eat better but we sleep better. It is easier to stop addictive habits too (like excessive alcohol, smoking or drug abuse). An all round winner.
You may be thinking, yea right, all sounds too good to be true, but these are not my words, these are scientifically proven facts.
So my question is: why would you not want to try? Why would you not want to give up a small part of your day and meditate? It is not hard, anyone can do it and with practice you become better and better. That is what I have found out myself over the past few weeks. And yes, I feel better, more focussed, more alive, despite the fact that my mobility is restricted. More inspired to get moving again, despite the fact that my muscles and tendons don't agree because they have been still for a long time. But I am inspired to do it even pushing myself across 'pain boundaries'.
At the moment I am taking part in a paid course by Deepak Chopra and Roger Gabriel about the 'Pathway to Peace'. It is a course split into several sections, and even though I have only completed the first session yesterday, I can only say, it is the best thing I ever did for myself by enrolling. The reason was mainly because I heard the words 'primordial sound meditation' and even though I cannot tell you much about it in detail (as I have not got this far yet), these words really resonated with me. Why? Well this is all about a sound (a personal mantra) which with practice, will bring me back to my core essence. My authentic self.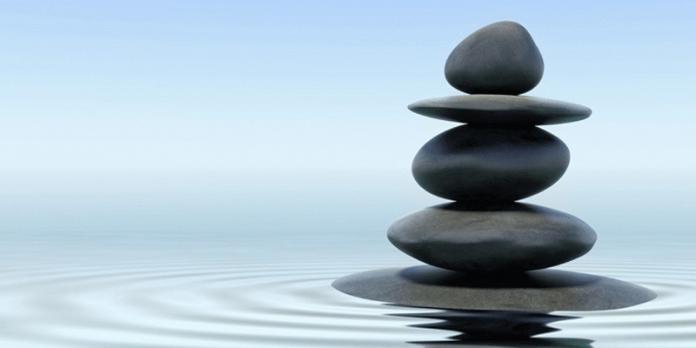 In the hurly burly of the busy world we live in, this sounds perfect to me. Just by taking some time for myself, meditating and using a personalized mantra (which the Chopra Centre will send to me – having informed them of the exact moment of my birth, time and where) and reciting that silently in my mind, sounds wonderful to me. Because when it all comes down to the basics, why should I deny myself this? Wouldn't we all like to come back to our core essence? The person we really are, free from the expectations of others? Free from obligations that life expects of us.
Why not indeed? That is a good question. Life expectancy is much longer now than it was say 50-odd years ago, so isn't it up to me (and you too) to take each and every opportunity to improve life, well-being and mind by allowing ourselves the time to meditate each day.
Of course there are sceptics who do not believe in this. Think it is all far too 'woozy woozy' and spiritual, but it is a proven fact that people who live in Eastern countries, like Japan, China and such like who practice this technique every day, are much healthier and live longer than people in the West.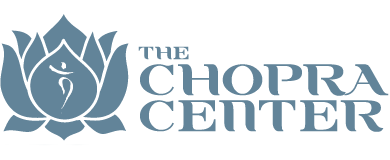 This blog is not a 'promotion' for the Chopra Centre, despite the fact that I like it very much (and you should just have a look about all the things they offer) but more of a wake up call to us all, that it is time to pause, we deserve it to give ourselves just a short moment each and every day to meditate. We are worth it aren't we?
Thanks to Tamara Levitt (CALM)
The Chopra Centre
Images from Google