Well, dear readers I have had an interesting morning for sure!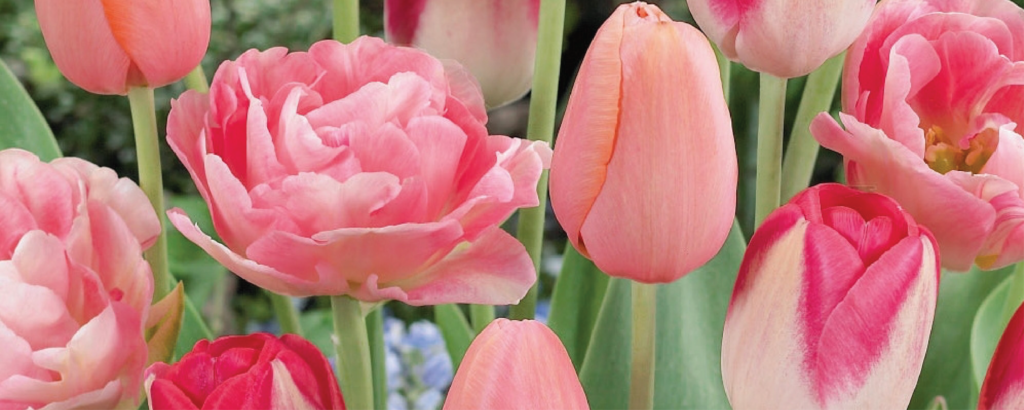 Yesterday I received a phone call from RTV Rijnmond, a local TV and radio station if I would be willing to take part in another interview for them. Can't say no to that can I?
The theme this time, having taken part in a similar interview at the beginning of April this year about becoming a citizen of The Netherlands, ties in with the European Parliament Elections which have kicked off here today and go on in other European countries until this coming Sunday. Many millions of people all across Europe will be choosing new members of this parliamentary group.
It is a lovely sunny day here too, so perfect for TV interviews in the garden. Last time around it was such fun: talking and a lot of laughing, filming, re-taking until there is enough footage to prepare an item for the news today.
But a bit different this time around, because they are going to take me to go and vote. The election papers have been lying here on the table for a couple of weeks and to be honest I did not think I would be able to go, as temporarily extra handicapped as you all know from previous blogs, with my leg in plaster, a wheelchair, crutches etc.
I have come to the conclusion after this morning's session that this is a really cool job, making such interviews, apart from that fact that you have to pay attention to each and every detail, however small. Often when recording live radio or television you often mispronounce words, or mumble something, your tongue gets twisted, you need to cough and so on. Then it gets tricky for the re-takes, as you have to remember what you were saying, where you were up to and how to carry on. Thankfully the wonders of digitally mastering the film back at the studios are easy. We had several moments going in and out of doors, getting into a large car, taking the wheelchair along to and the drive (about 8km) to the Polling Station.
Yesterday after the phone call I thought I had better use the afternoon by doing an online questionnaire about who I would like to vote for, catching up on 'who is who' in Europe (well those representing The Netherlands) and then for the first time ever, voting as a Dutch citizen.
When I had finished the questionnaire I had three choices of parties, all on 33% and to be honest none the wiser.
So what are my thoughts about this European Parliament? Well first and foremost I disagree that these people earn such exorbitant amounts of money, in their monthly salary (which is tax free), then expenses for this and that and believe me it is a really cushy job by the end of each month. Apartments in Brussels and Strasbourg, staff in both places, a fixed amount for expenses every month for having to commute between both places and so it goes on.
I have never truly believed since the formation of the EEC way back that you could actually make a 'United States of Europe'. You can't and it does not work because there is too much diversity between countries. Languages for starters, not to mention beliefs and customs too. And another big issue is the economic welfare of richer countries as opposed to poorer countries.
The idea of making one legislation for a large part of Europe just does not work. And if you are going to try and achieve that, then you have to make things the same in all member countries, like VAT for starters, or tax on things like cars, petrol, health care, schooling, grants, child allowance, unemployment benefit, the list is endless.
I am not going to go on and on about my thoughts on the EEC and bore you all to death, but it does not take a huge amount of intelligence to work out that basically it is a mess. A great idea, I suppose, of a single Euro currency, but as far as the Netherlands was concerned way back in 2001, then the rate of the old guilder against the new Euro was unfair. Basically everything was just halved, whereas the Germans got a better deal with the German Mark.
Anyway all that history put aside, today is voting day. I did like one of the slogans ('Don't let Brussels be the Boss') of the SP party saying that they want to take back control of things here in The Netherlands when it concerns issues that are primarily Dutch. I agree. Why should people in Brussels or Strasbourg for that matter have any say about health care here, or when someone is eligible for their pension, or (and this is really a touchy subject) how many asylum seekers should be allowed into any one country? The Dutch (and that now includes me) do not want Brussels deciding on say: the public transport system, or the Dutch army. They think that people are more important than tax-evading multi nationals and they also want to stop the terrible wastage of monies concerning the EC parliament itself (as I discussed here above).
I could go on and on and make this into a very long story because there are so many issues. So to sum it up, I think I should vote today for the people who are saying the things I agree with. Even though I actually had the choice of three parties according to the online survey.
Of course during the interview this subject came up and I was honest and open about who I was going to vote for.
A rather ridiculous aspect of this whole circus is that the United Kingdom is also taking part. Having stated clearly that they wanted to leave the EEC, the famous Brexit story, they are now being obliged to take part! What a farce, because if the Brexit goes through, deal or no deal, these elected members will have to give up their places and same will be divided amongst other European countries. I think The Netherlands would be entitled to 4 of the 200-odd British places, in the event of a Brexit.
Of course we have our own thoughts about Nexit, that The Netherlands would decide to leave the EEC too, there are parties here calling for that too.
It is a confusing jungle of what to do and what not. But one thing that I think is really important is that our forefathers and foremothers fought very hard at the beginning of the 1900's that every single person, male and female had the right to vote. So, let's do just that. I heard on the news this morning that they expect only 37% of the population here will actually go and vote. That is too stupid for words. You have the right to have your say and you should exercise it. There is absolutely no point then afterwards moaning on incessantly about the things you don't agree with if you have not taken the trouble to actually go and vote.
Again, to my mind trying to create one single European nation is something, which is never going to work, for the reasons mentioned above. For those of you who read my last blog on GDPR will realize that a single legislation becomes far too complicated.
One final thing that I will say which I think is important is that we all stop and think about our planet and that we all try and agree on some sort of legislation, not only in Europe but also across the entire globe and that is something sensible about climate protection. We owe it to the younger generations to stop polluting this planet. It can only happen when everyone agrees with one another and to my mind we are a long way off from doing that.
But in the meantime, I have 'just voted' and the TV crew wrote those words on my plaster cast.
It was a really fun morning, on a serious subject and I feel very honoured to have been asked again to make a short interview, which will be aired tonight after 5pm (Dutch time) on the RTV Rijnmond News.
I am sorry I don't have the answers either on these difficult issues! But at least I have voted.
Image: Google