I was thinking this morning about the right to demonstrate: Why? Well, this morning is the feast of St. Piter in Friesland (Grou to be exact). This is a little village in the north east of Holland and it is only celebrated in this one village. Nowhere else!
Those of you who might have read my book 'A Second Chance' will know I referred to this in that book.
Well it is today and before it has even got started people have said that they are going to demonstrate against racism. Now the idea of demonstrating about something you oppose is one of our fundamental rights. Does it do much good? I wonder.
The feast of St. Piter is a children's' time. Young children still believe that St. Piter comes to give them all presents (which in a way is similar to Father Christmas during Christmas etc). So why I ask myself, do grown up people feel that they have to be standing there too, spoiling all the fun. With their banners and shouting remarks into the crowds, which after all are only children and their parents in one (actually very small) village in one small country. Do they believe they will actually make a difference?
Local government is having to take action before the fun has even started and today the local mayor allowed demonstrators to be on the other side of the harbor, where St. Piter's boat arrives. Well one plus point the wind is so strong today and hopefully in the right direction, so maybe people will not hear a single word they are all shouting about. I hope so.
Although the meaning of DEMONSTRATE is the following: (and I quote from the Oxford English Dictionary!
to give a practical exhibition and explanation of how a skill, craft or machine works of performs
a demonstration how to cook something
to show the existence of the truth by giving proof of evidence
to show or qualify one's actions
to take part in a public demonstration
So in the five descriptions, only one applies!
And to be honest sometimes I wonder what is the point? Do people honestly believe that anyone is really going to take any notice apart from irritation? Like in Grou today, that these demonstrators are spoiling kids fun and a happy family day! Really?
This week here in The Netherlands, secondary school children all 'had a day off school' to join in a protest about climate change. Now this is something I think could be seen as positive. It is good that younger people are sitting up and having their say about their future planet.
Although I will give some the benefit of the doubt that they really do care, I guess a huge amount just thought it was great to have an extra day of school and spend hours making banners and such like. Someone I know posted up a photo of a cinema after the young people had seen a film and left. You would not believe the amount of rubbish and plastic bottles they had just thrown to the floor. Er … climate change wasn't it?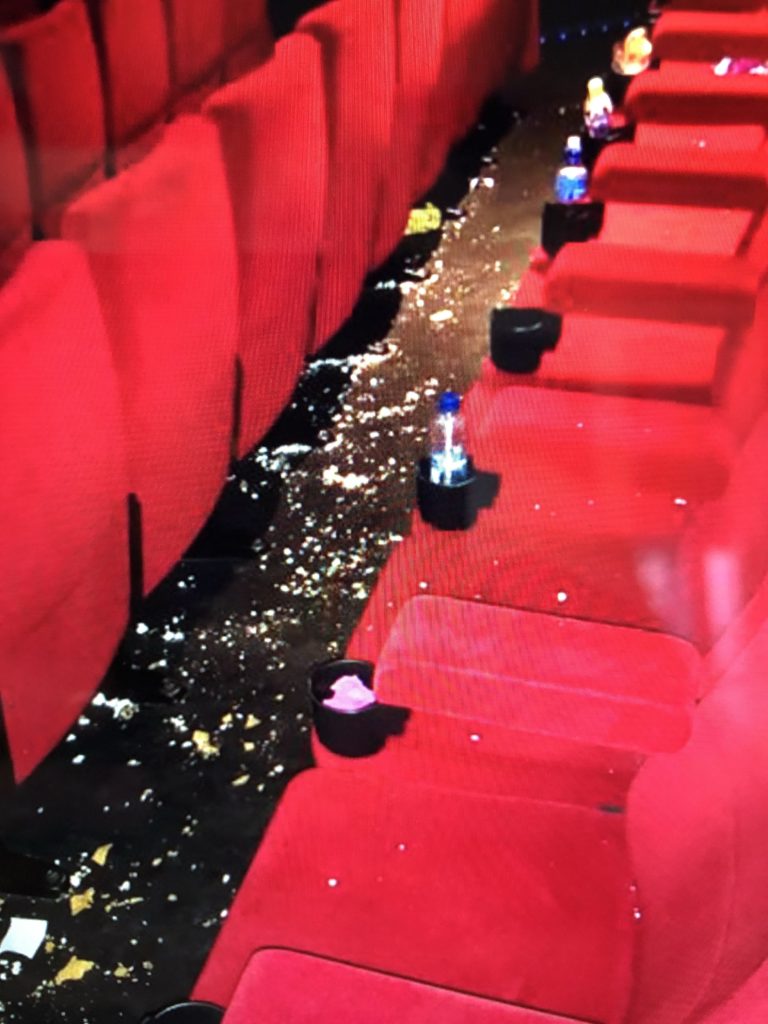 And if you are serious about making a statement about climate change, will you just then go off to MacDonald's or Burger King? Doesn't it really defeat the whole point behind the protest? Believe me politicians are not really going to listen at all. Here is The Netherlands there is already a fuss about the fact that the Dutch Government are not going to get anywhere near the target agreed for CO-2 reduction. Not anywhere near it all! And so the 'green' politicians are coming up with one more stupid idea after another, things that they know are unachievable. But I suppose they have to earn their salary some way; agree?
Another thing I have been following is the number of people who seem to be able to spend each and every day in front of the House of Parliament in London, demonstrating about the pro's and con's of Brexit. Don't they have anything better to do like work for example? Take care of their children and families? Yes, a demonstration is perfectly OK if there is a valid point to be made. As far as Brexit is concerned, the government is miles away from making any agreement with the other EC countries. I had to laugh at a comment by Boris Johnson in the newspapers yesterday, about it being better to have a discussion with Juncker before lunch rather than after!! Enough said.
Also Tusk has now upset everyone with his comments! So negotiations are going nowhere, despite all the people parading up and down every day with banners and balloons. So what is the point? Is anyone listening at all?
We used to have referendums here in The Netherlands but the government has abolished them. If you want to know what people think, then have a referendum, yes or no, simple as that and then act on what people want. Not what politicians want, they only want to leave their stamp or mark on some piece of legislation.
Then the next question has to be why do we all bother to go and vote then? Not only in a referendum, but also in elections. We elect people to actually represent us, not to behave they way they often do. Those of you who have ever watched a live broadcast from parliament either here or in England can only agree with me, it sounds like a cattle market. Probably the cattle are better behaved to be honest.
A slanging match back and forth, words being said that are so over the top and the poor speaker only shouting 'Order' above the masses, but they really pay no attention whatsoever. Here in the Dutch parliament this week a very heated, strong worded discussion (well it was not even that, I think I would define it as a personal slanging match) between two people in parliament because let's be honest the room is half empty most of the time anyway, and no speaker thumping her fist down on the desk saying Enough! Just the comment in an interview afterwards that 'it was regrettable'. For goodness sake!
I vote for bringing inspiring positive people to the forefront who actually say something that will make a difference for a change. There are many examples in our society today. One that springs to mind was a post on social media this week saying: Oprah Winfrey and Michelle Obama for the White House in 2020. Why not? It could not be worse than it is at the moment. And yes I know there are those of you out that who support Trump and others not. But my point here is, if you are a so-called 'influential person' then use your influence for positive things instead of always negative.
Negativity is a killer. All discussions finish at that point. No demonstration whatsoever is going to change anything from that point.
As far as Brexit is concerned the question is simple. In or out? Then get on with it. Just leave things as they are in Ireland, is the whole deal breaker, one simple border on one island in the Irish Sea. Even though others are making barriers preventing help to come into the country for the good of their own people (Venezuela to name one). Mexico as another example.
Coming back to demonstrations: Yes, if you think it is going to have any effect whatsoever, then be my guest. But wake up to the fact that it is not! Just like all those people standing there in Grou making an issue about a children's' event, well do they really think they are going to make a difference? Of course not, just create negativity and the young children who probably have no idea whatsoever what they are demonstrating about.
Time for a turning point I think do you?
Just have a look at all these positive words when you want to say something about your values!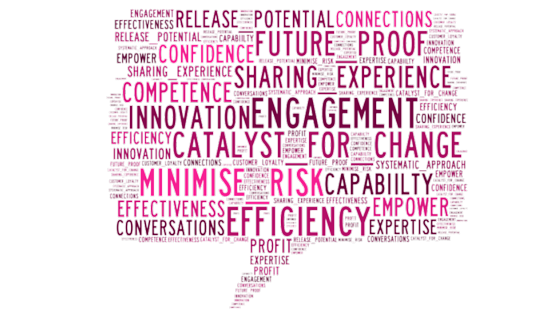 Images thanks to Google Images and Chantal Henderycx