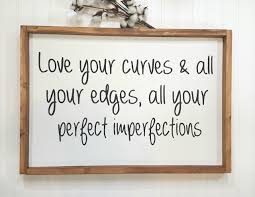 What is it about society today that people feel that they have to be perfect? How many young people do you know who spend time and undergo operations to ensure that they have the perfect figure, the exact size breasts and buttocks, perfect white teeth, pumped up lips? I think each and every one of us can think of someone like that in our circles. If you are not perfect, you don't count anymore?
I often ask myself why? Why do people undergo such operations when it is purely pimping up – you? Of course and I will not deny there are instances when plastic surgery and such like can make improvement in say, badly burned skin, sagging skin around the eyes, but why on earth undergo a major operation from choice purely from striving to be perfect.
Here in The Netherlands, there is someone called Marijke Helwegen. She is the epiphany of plastic surgery and famous for her saying: 'lipjes getuit, borsten vooruit' (translated: 'pucker your lips and breasts forwards'). In the end she had so many operations to retain her youth that eventually, her entire face was so tight, she could hardly speak. Later on she admitted that when the dramas hit the headlines about the problems with breast implants and particularly silicone, she regretted what she had done.
Even though we know how important a first impression is, but going that far?
One of Hollywood's most famous actors, Robert Redford once said he never had undergone any restoration surgery, because if you did, it took away the natural ageing and expression in your face. How true!
This weekend I was watching one of the best programmes I think at this moment on TV – Dancing with the Stars (DWTS). I mean 90% of the programmes are such rubbish it is refreshing when something actually entertaining is sent out.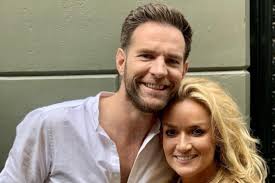 One of the contestants is singer Samantha Steenwijk, who recently appeared in the 'Voice of Holland' and 'Best Singers'. A really lovely looking woman but as she admitted freely at the beginning of the DWTS first editions, had a huge lack of self-confidence about her own figure. Her partner Marcus Van Teijlingen (oh my goodness you are so on the same wavelength as me on this subject) is just perfect for her because each and every time he is able to boost her confidence with such a wonderful routine. They look really excellent together and people are not paying any attention whatsoever if her thighs or bottom are a bit bigger than average. I mean who cares; it is so totally irrelevant, when it is about a performance or a dance. I think anyone who has seen them would give their 'right arm' to look this good on the dance floor together, such passion, such timing and so genuine. I take my hat off to you Samantha as I told you yesterday in a private message on social media; this is exactly what people should pay more attention to. The curves and imperfections (and they are not really imperfections) are so much more important that having your body literally taken to pieces to create the perfect figure. Great if you have one naturally and can eat what you like without gaining a single ounce, but the majority of us, cannot.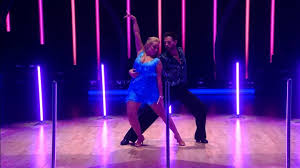 So why is there such a big deal about curves or imperfections? I have no idea apart from the fact that society is projecting this image onto us. You don't seem to count if you are not totally perfect. What a load of crap.
Isn't it all about the person themselves and how they interact with you, or the deep soul that resides within them?
Of course it is.
It is time to stop all this ridiculous pimping of our bodies just to be what society as a general finds as suitable, acceptable and therefore perfect.
I think so, do you? Any operation however small is a huge invasive thing on each and every cell of you body and why, tell me, would you choose to do that just to have a bigger bottom, or bigger breasts and such like. Or smaller as well.
To make myself clear I make no comment whatsoever here about reconstructive surgery after say a mastectomy caused by cancer. That is something entirely different.
A few curves or imperfections are all part of you. The genuine person and I think that is much more important. Have you noticed that these people who get themselves so pimped up, have a terrible time getting into serious relationships with people. Sylvie Meis is the one who springs to mind here.
Accept yourself for who you are. Go on a diet or adapt your eating routine if you think you might prefer to be a few kilos lighter. We are so judgemental about appearances in general. Get to know someone for who they are and not their watermelon chest size.
If you would prefer your body to be a little trimmer, stop being a couch potato and get down to the gym. My cardiologist always says the best exercise is regular walking. Get a dog, walk to work; each and every day will make a difference. Half an hour every day is enough! Yes, to your physical appearance for sure, but it will also change the way you feel about yourself. If you feel good, then others will notice and you will proudly be able to say, you made the effort yourself. A real self-confidence boost.
A few wrinkles, or a blemish here and there, does not change who you are inside. It is just part of your story. That is the way I look at it, with quite a lot of surgical scars on my body: heart, hip and knee operations. Pretty big scars too, but they tell my story that I underwent the challenge and recovered from it, albeit with a lot of help from the doctors who made it possible. Doesn't it make you feel stronger knowing that you recovered from something like that, as opposed to having scars from operations that were all about pimping yourself up to be perfect.
Enough said I think.
Just leave you with this thought: People these days will judge you for literally everything; the challenge is to rise above it all. Those who love and accept you for who you really are, they are the important ones. And they never even think about whether you are perfect or not. In their eyes you are!
Images: Google and Dancing with the Stars (Samantha and Marcus)