Goodness me all that thought: food shopping, decorating and preparing and whoosh … Christmas is over. Weeks of Christmas songs on the radio, it feels strange today, Friday 27th December that it's normal music once more.
With the winter sun today, all the decorations look out of place, I actually wondered should I clear them away or wait, even though the dark evenings are so much better with a lot of light and candles burning…. So, I will wait until the New Year.
Did you like me, and everyone eat too much, sit around too much and watch too many films? Say yes if you did. It was my granddaughter's first Christmas which was fun, and she is now 10 months old (where has that time all gone?)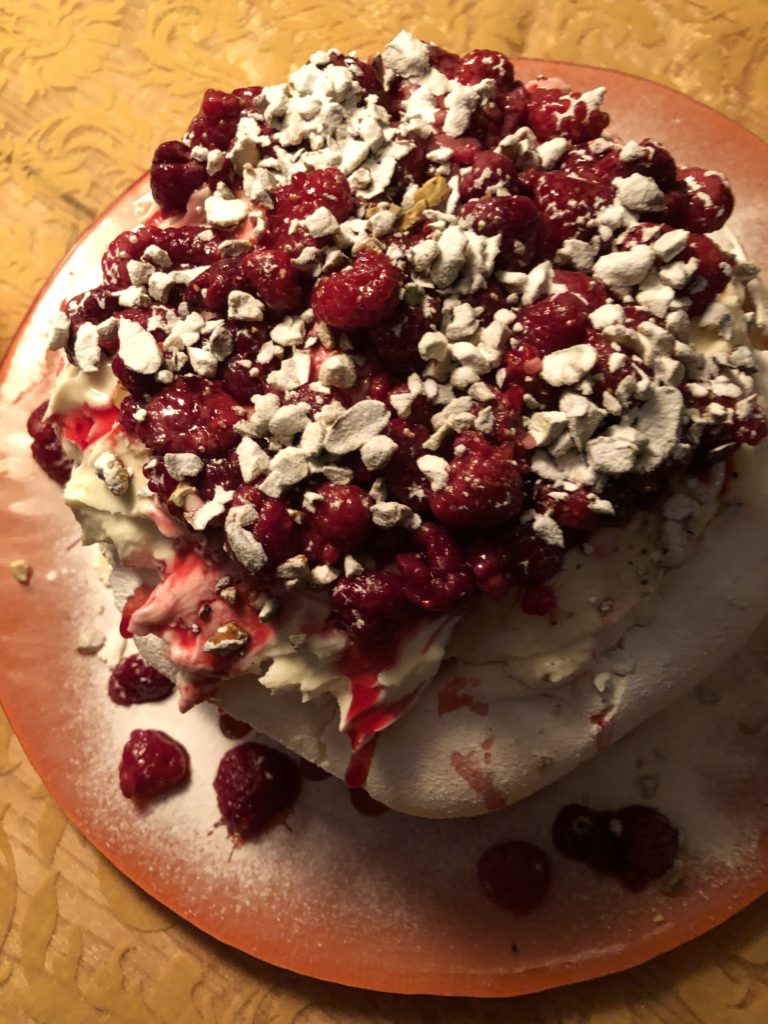 The 'piece de résistance' this year was the pudding I made for Christmas Day. From a recipe from the Dutch supermarket chain, Albert Heijn. When the magazine appeared at the beginning of December, I remember thinking at the time … this is it!
A sponge base, filled with loads of mascarpone cream, two meringues and lots of fresh raspberries and toasted pistachio nuts. I did adapt it a little bit and my goodness it was all gone and very delicious indeed!
There was a lot of rain here and so mild for the time of year. A lot of people went out to the local beaches on Boxing Day during a sudden dry spell, which had been my intention too, but never got around to it.
Yes, 'never got around to it', seems to have been a sentence cropping up a lot this year. I have been a bit distracted from my writing, not sure why, think just a typical case of writer's block, as I was shocked to see I have not written a word in my new book since November! But that is the way it works with inspiration, you either have it or you don't. Sometimes the words flow with such speed I have problems keeping up with my own typing. Pages and pages get typed when the story line is going well, but other days, and sometimes even weeks, can mean that you don't even type a single word.
Must get a bit more organized in the New Year. I don't usually bother with a so-called list of resolutions for the New Year. Of course, I think like everyone, that I must pay more attention to my food habits, but I have such a sweet tooth, a day does not seem the same, without a mid-afternoon cup of tea and a couple of biscuits (preferably chocolate). I just seem to need a sugar shot around this time of day. But I really want to make a more conscious effort this coming year to eat more healthily. A recent stomach bug meant that just before Christmas I could hardly eat anything except mashed bananas and fruit smoothies. I lost some weight for sure, all put on again after over-indulging over Christmas.
It was quite a shock this year that the supermarkets are now open Christmas Day too. Why on earth is that? You can do so much pre-Christmas shopping beforehand only going for fresh last-minute items last minute. Personally, I am a huge fan of online supermarket shopping, you know they deliver it at the door and we also have a new service where I live, where fresh bread can be delivered daily too. If I ever go into a supermarket and I prefer to avoid at all costs, I cannot find a thing, whilst an online list takes me literally minutes.
Even still my fridges are full and cupboards too, despite the fact that we have eaten quite a lot. Why do we always have to overdo the shopping pre-Christmas. Are we actually worried that the shops will not open ever again? They haven't really shut at all this year.
I think it's unfair to ask staff to work on Christmas Day, but I would probably be very surprised to see how many people actually were food shopping on that day. Were you?
Now it feels like a sort of 'time limbo' fast forward to New Year's Eve, which just happens to be my most disliked evening of the entire year. It is such a forced moment I always feel. Of course, I know that literally everyone looks back on the year which is just about to pass, and looking forward to the New Year, which is coming, but it is not my evening at all. I enjoy the firework displays, but at the same time think of how many casualties there will be from firework abuse, despite all the warnings. How many people will be totally hung over on the 1st January because of alcohol abuse. As I said, not my evening at all. I never understood all the fuss and I know my dislike goes back to events when I was a child. Not happy memories and they seem to have stuck with me all through my adult life.
But on a more positive note, there has been a lot happening astrologically including a total moon/sun eclipse (26thDecember). Some people in the world should have had an amazing view of a 'ring of fire' when the moon covers the sun and still a circle of bright light can be seen. We know that eclipses are always powerful moments, but this one just happened to be on the South Node. I will explain: A solar eclipse can either be a north node eclipse (when the sun and moon are conjunct at the North Node of the moon) or a south node eclipse when the opposite occurs. The North Node symbolizes new beginnings and yes please, we all want that I think. The South Node eclipse, however, is about culminations and endings. Which sounds very appropriate for the end of a decade and the beginning of a new one. Another way to look at a culmination or ending means that something reaches the maximum point of manifestation.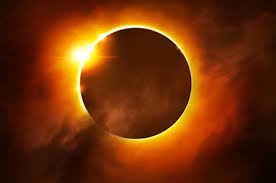 Not as scary as it sounded is it?
To my mind, and I have thought this for a long time, moving in 2020 is quite something and it will be a year of major changes for a lot of people. I have written a blog earlier in more detail which you can scroll back to read if you want, but I personally feel that big changes are already starting. Not with anything in particular, but I am noticing that suddenly I have a different tone of voice. Somethings that I often would have voiced an opinion about, don't seem to matter anymore. Why? I have no honest answer but maybe you like me, are noticing that things you used to get 'worked up' about have sort of faded into the background. It is now becoming more and more apparent that 2020 will be the year when you dare to really show the real you to the world, without any reservation and without any fear of rejection. Either take me as I am or leave me alone. May seem a strange sentence to write, but how often have we all 'adapted' ourselves in the year nearly passed. Numerous occasions I dare to suggest. You, me and everyone.
This continual fear of not wanting to miss anything (FOMO = fear of missing out). Yes, you can agree with this too? I know I have felt that all through 2019 and all of a sudden, it is becoming less. Yes, I have my laptop on, to write this blog and my iPhone beside me but I am really trying to make a conscious effort to put it aside and not to be 'online' as much as I have been in 2019. True, my personal situation and the fact that I was at home most of the year, recovering from one operation to the next and my phone was my link to the outside world, but now I am more mobile it seems less important somehow.
I am ready to literally leap into the New Year. 2020! A really lovely number combination (read my previous blog if you want to know more about the significance of numbers) but I am feeling the energy build up already … can't really explain, a sort of fluttery feeling inside, anticipation, curious, what is going to happen, how will it make me feel, what if I literally turn my entire life upside down and make other choices. 2020 is all about this and we should all be prepared that a lot will be asked of us. The main theme is the realization that when you are really your authentic self and dare to show yourself completely to others, then you become so great and so huge. Doors fly open and things you thought were impossible become possible. You want to grow. We all do. There has been far too much distraction across the globe with this and that (and I am not belittling world events and how dramatic some have been), but at the same time, we are going to be asked to go so much further. Dare to take bigger steps than we have before. Just go the extra mile and do it with enthusiasm. If you can do that then the joy and satisfaction will be something so much greater than we have experienced ever before. Why is 2020 such a big year and why should we expect so much. I am not a visionary, but people who are extra sensitive to energy etc., will agree with me I am sure, it feels like a surge or build up, which is almost indescribable.
So, let's all get ready. You are either getting on the ride or staying behind. What do you choose? Remember the reason we all chose to be here on this planet now, was to grow as souls. Fear and not wanting to bother is not an option anymore.
Let's all get going and growing then, more love and tolerance in the world. Less judgement and opinion. Each and every one of us is a unique divine spark of light and it's time to get shining.
One quote I really loved this year was:
'Lighthouses don't go running all over an island looking for boats to save, they just stand there shining'.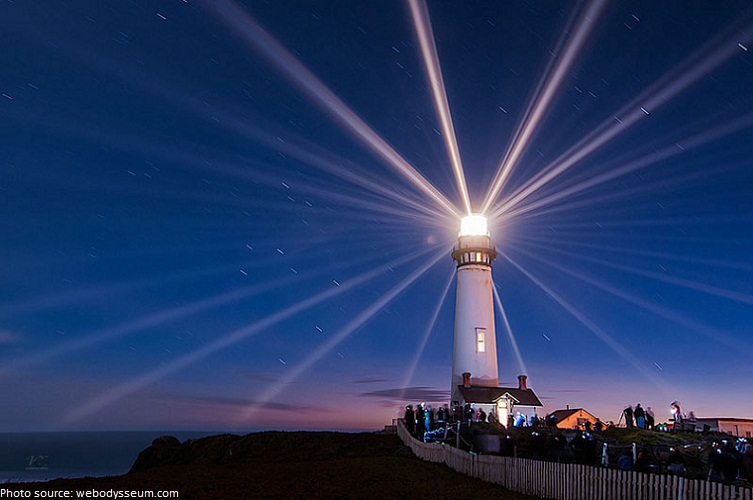 So come on, shine your light too. Happy New Year!
And something to reflect on as we go into 2020.
If you carry one thing with you today, let it be this:
You are brave, you are beautiful, you are strong, you are smart, and you are loved.
Images: Jill Kramer (private collection) and Google.