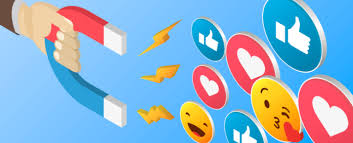 I just happened to read a 'heated' discussion on someone's Instagram post yesterday which made me think about this: Are you actually an 'influencer' or 'just influenced'?
This is a popular term at the moment, for literally thousands of people all across the globe who apparently have nothing else to do than continually post about their lives on social media. Yes, yes, I post too, and actually this week I did three posts in one day for the first time ever. And that was just to share some magnificent photos of the an amazing sunset. The incredible colors in the sky on that particular moment.
So, what is the definition of an influencer? Quite simple really: a person or a thing that influences another. A person with the ability to influence potential buyers of a product or service by promoting or recommending the items on social media (thank you Oxford English Dictionary!). Well in that case there are millions of them. From well-known influential people like royalty, film stars, rich and famous people, TV personalities, singers, song writers and so the list goes on.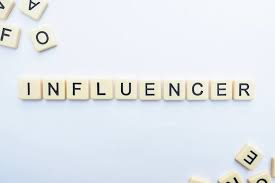 But an influencer today is someone with a social media account, either Instagram, TikTok, Twitter, Facebook etc., who spends their days continually giving everyone the impression that they lead the most exciting life ever. Really? Often, they are supported by products, like supplements for example and often offer a special discount if you follow them and use their code. And this is where I started reading this discussion between two followers on such an account. One was very disgruntled because the account holder never reacted to any of their comments. Well, no, they never will because that is not the point. The other however, sung praises for the person concerned saying what a great influencer they were and to stop carping on and basically get offline. Is that what social media has come to then, a 'slagging match' when you don't agree with what others say or think. This is definitely true for Twitter and the best example ever is of course Donald Trump, famous for all the 'nonsense' he posts out.
Of course, every single person wants perfection. We all do. Whether you agree with me or not, you and me and in fact everyone, is influenced by this. It can be from simple things like the 'best decorated Christmas Tree' to the 'most attractive table setting' to a 'perfect complexion' to the 'latest fashion'. So, if the trend is going a certain way, we as humans often have the tendency to just want to follow the herd. By doing that we are being interesting, and by following the latest trends set an example to others. Or do we?
One thing as I write which springs to mind is all the fuss over here recently about a young social influencer who said some quite prolific things about the 'do's and don'ts for Corona rules'. This is a young woman followed by more than a million people. She appeared on television and was literally lost for words when asked to explain. Of course, she couldn't say why she had suggested such stupid things. And all that just to be a social influencer! It ended up with her having to make a public apology and thus subject herself to the comments of others, some of which were quite vicious.
This is exactly what I mean when I think of the words 'think before you speak' or post in this case. Surely even the simplest of people realize that when you are being followed by many people on social media, they then think it's smart, or right to agree with you and follow what you say. Remember what I said about sheep and following the herd. You have to ask yourself simply if you agree or not and if not, do not follow or waste your time making a comment.
Now social media influencers seem to have more than 24 hours in a day and post a huge amount about their daily lives, from food to fashion, about sessions in the gym, how big their muscular body looks (and thus posting photos which are fodder for the scammers) and so it goes on.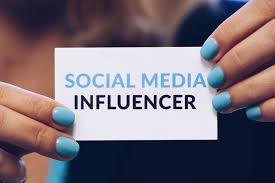 Ask yourself why? Why do you do this? Do you seriously think that people have nothing else to do than follow others? Isn't it much more important to put your own 'stamp' on things? You can agree with the good ones for sure, but not just follow the rubbish just for the sake of keeping up. Or do you? It's something to think about isn't it?
This week I just happened to read one of the best posts I have seen in a long time from Michelle Obama, talking about the moment when she and Barack left the White House and had to welcome the Trumps in. For those of you who read it too, it was a good piece and inspiring for others. Posts like this are worth reading. Also posts about things that interest you personally too. But all the rest of the garbage? Come on, get on with something more productive. (You can find this speech on her Instagram account).
Be more selective, I try to do that every day and at the end of this year I will clear all the posts from my own Instagram account and begin again, with a fresh clean slate for 2021. The past is behind me now and I don't need a record number of either posts, followers or to be an influencer either. Just to share things, that is fine but in moderation. I don't need to be sharing my entire life with people I don't even know. And I am strict on that score too, if I see that anyone is following me who I don't know personally they get blocked and deleted.
It is the only way and social media people who keep complaining about the number of fake accounts they have, in other words, people who have made accounts using their countless number of stories, photos and posts, then the simple solution is to stop posting so much. Especially when it concerns private things, like photos made in your own home. It's just my advice, not that I expect them to either stop or do it differently, the only thing I can hope to achieve is that for all of you who read my words. Think again! Of course, it's ok to share one or two things, but keep it general. As long as the world is full of fakes and scammers, is it worth it? Is it a good idea to post literally everything because you are just feeding them with information and the opportunity to then abuse others using your information too!
Which brings me back to the discussion I started talking about at the beginning. The disappointment from the one person that the so-called influencer never reacted to her comments and the one defending the account holder. As much as I am tempted to mention the names, so you can look and see for yourself, I won't because then I am just following the herd and that is the thing that I do not want to do.
Basically, I think it is a sad fact of life that social media influencers don't have anything better to do. In this day and age? Surely, they must have. But the point is that it is a huge ego boost for them, the followers, the comments, the numbers and then of course once the ego takes control, then you know you are definitely not following your true dream and goals. Isn't being just that bit different the most important thing and then also doing meaningful things. Things that are good for your own growth on a physical, emotional, spiritual and mental level. Or do you prefer to waste your time comparing yourself to people who have definitely gone off the path? Be honest with yourself, it is really a load of rubbish, which will not help you in any way. Wanting to either copy or be like them really is irrelevant. Be yourself. You are a unique being and have something so much better to contribute.
Be an influencer with an important message. Be the one to inspire others. Be the one who is empathic and cares. Be the one who is not afraid to be authentic. Be the one who speaks his or her truth. And be the one who dares to follow their own dreams and goals.
Now that is influencing!
IMAGES: GOOGLE