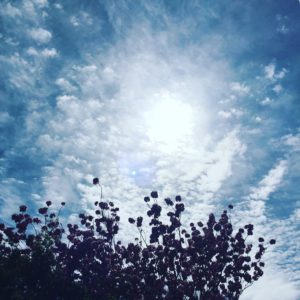 Today is Wednesday, the sort of half way moment of this week. Weather is just wonderful, early spring, warm sunshine and beautiful. It is amazing how the bare winter bushes, trees and twigs have suddenly burst into leaf. Everything is filled with fresh green growth. This is my favourite time of the year.
Last week I published a blog written in 2016 and I went to my friend's funeral. Well, I can only say it was very tasteful, exactly how he would have wanted it. A celebration of his life, some tears but laughter too. I met 4 of my old colleagues who I have not seen for more than 30 years and it was wonderful to share old memories and laugh about some of the things that happened all those years ago.
I came away with the feeling if Hans had been there he would have loved it all.
And when they say to me that I have not changed at all over the years, yes, the greatest compliment imaginable.
My working week started very positively, lots of news, good things and just like my horoscope said in the newspaper, projects that I have been working on for quite some time will suddenly come into fruition. There will be more about this in future blogs.
I decided to spend less time behind my laptop and get out into the spring sunshine and went cycling. It is amazing to see what a difference a day can make with flowers and bulbs, which were just green leaves out of the ground and now carpets of colour appearing everywhere.
Yesterday I received a message from a friend of mine that accidently he had deleted his entire website and content and was basically completely offline until everything is put right. Yes, shit happens and it is a moment to remember I think always to have everything backed on either files in Dropbox or on a separate USB stick. I know I am quite lax about this myself. Some of you have been asking me this question, so it is good to re-address it.
His theme for this week was a hologram from several years ago: Ultimate Return. What does this mean exactly? What is an ultimate return? Ultimate Return is all about becoming the authentic you once more. Before birth even. If you like shedding all the 'spam' in your system, which you have picked up along the way and coming back to the real you.
I actually have a print of this hologram hanging on my bedroom wall. It was from a workshop I did years ago with him.
It is so easy in this fast moving life we live in at this moment, to literally pick up a lot of energy, which really does not belong to us. Just like spam, cookies and such like on a computer.
So at that moment he said to me, 'what do you choose, love or fear?' If you go into the feeling of fear then you allow so much negative energy to enter into your own system. Of course it is incredibly frustrating when something like this happens, but in the end and perhaps some weeks later you will receive the confirmation that it happened for a real reason and in retrospect you will be glad. You may not have that feeling right now, as frustration (and fear) have taken over but if you can move yourself into a feeling of love and contentment, then you know, always and every time, things happen for a reason.
Perhaps after the winter months; after all we had snow in Holland only a few weeks ago, this week is a moment to just let everything glide to one side and enjoy the simple things in life. Enjoy how nature is literally changing in front of your eyes. All in the space of a simple 24 hours. Back to the basic feeling of no matter what is going on everywhere in the world, nature is purely following its cycle. As if it is reminding us, it is time to release all the things we suppose are important and remind ourselves how much beauty is literally unfolding before our very eyes.
How many people reading this blog would love to clear their own system of spam and unwanted cookies? Well you can! Make a choice for yourself. Push everything to one side and get yourself out into nature. It does not matter where you live, what season you are actually in, nature is a constant cycle.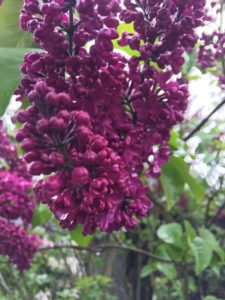 Have your lunch if you are working in a park nearby. Don't sit and eat behind your desk, get up, move and get outside. Believe me you will feel so much better for it. Even if you work in a big busy city, there are always places of peace and tranquillity.
There is also a lot happening astrologically at the moment because the biggest planet of all, Saturn has gone retrograde (this means going backwards). Saturn is all about slowing down time, making space to literally think about your plans. Being patient. Instead of plunging head first into a particular project, take the time to analyse, think and decide. Also Chiron, the ruler of deep karmic patterns has moved from Pisces (the last sign in the zodiac) into Aries (the first sign). Chiron was in Pisces since 2010 (8 years ago) giving us time to heal on a spiritual level. Now in Aries this is all about healing on a personal level, the ultimate return to the authentic you. We will re-discover ourselves; heal ourselves, our courage, confidence and identity. Chiron stays in Aries until 2027 so don't rush; there is plenty of time. We were all working on healing old wounds, previous lifetimes, physical and emotional pain whilst Chiron was in Pisces. Healing to rediscover your authentic self.
Isn't it lovely when so many things happen that everything all comes together? Despite the fact that maybe in the first instance we are not sure why, but when we dig a bit deeper, the answers all appear.
So close off your social media! Get outdoors. Enjoy the simple things. Take your time, don't rush, time is an illusion we have all created. See the beauty all around, literally unfolding right in front of you.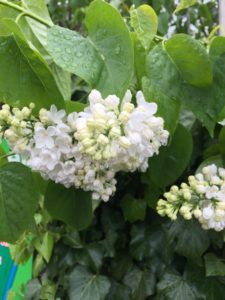 Images: Photos from Jill Kramer